Parenting

Rio 2 Movie Quotes

36 votes
20 voters
8.4k views
8 items
"Rio 2" movie quotes bring the family of blue Spix macaws back to the big screen for a sequel to the animated film "Rio." Produced by Blue Sky Studios, "Rio 2" was directed by Carlos Saldanha and written by Don Rhymer, Carlos Kotkin, Jenny Bicks and Yoni Brenner. The adventure-musical family film opened in the US on April 11, 2014.
In "Rio 2," the family of Blu (voiced by Jesse Eisenberg), Jewel (voiced by Anne Hathaway) and their three children are enjoying city life in Rio de Janeiro when they learn that other blue Spix macaws, just like them, have been spotted in the Amazon rainforest by researchers Tulio (voiced by Rodrigo Santoro) and Linda (voiced by Leslie Mann). To help find other blue Spix macaws, the family travels to the Amazon.
Once there, the family meets a number of colorful characters including Jewel's father, Eduardo (voiced by Andy Garcia), and her long lost friend Roberto (voiced by Bruno Mars). But it's not all fun and games as evidenced when they learn that the Amazon is being threatened by Blu and Jewel's old enemy, Nigel (voiced by Jemaine Clement). All must work together to save the area and themselves from Nigel, who is hell bent on revenge.
"Rio 2" is just one of dozens of great spring 2014 movies which also include
"Captain America: The Winter Soldier,"
"Mr. Peabody and Sherman,"
"The Grand Budapest Hotel,"
and
"The Lego Movie."
You Never Mentioned Any Roberto
Roberto: [singing] "Welcome back!"
Jewel: "Roberto?!"
Blu: "Oh, hey, hi, I am Jewel's significant other… You never mentioned any Roberto."
Pedro: "So that's what a blue macaw's supposed to look like?"
In the Amazon, the family runs into Roberto, Jewel's former love. Blu, though confident in his relationship with Jewel, is slightly intimidated by Roberto's charm and good looks.
Should this be higher or lower?
We Have to Help Linda and Tulio Find Them!
Jewel: "You're my one and only, Blu."
Blu: "That's a good thing since I'm the only other one."
…
News Reporter: "An important discovery!"
Tulio: "We have discovered a wild blue Spix Macaw deep in the Amazon jungle."
Jewel: "We're not the only ones."
Tulio: "There may be a whole flock out there."
Jewel: "We have to help Linda and Tulio find them!"
Pedro: "We? What you talking about we? You speak French?"
Jewel and Blu are in love, which is easy because as far as they know, they are the only two blue Spix macaws around. This all changes when Tulio announces on the news that another blue Spix macaw has been spotted. Instantly, Jewel wants to help find that bird.
Should this be higher or lower?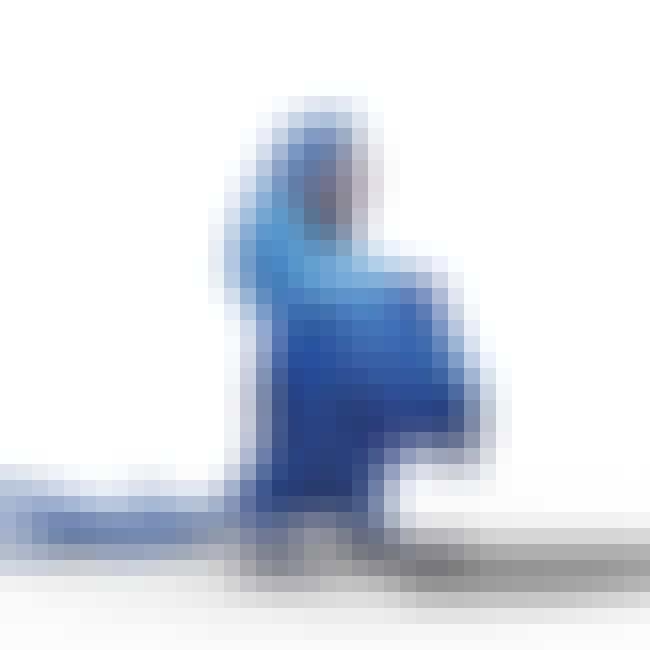 Jewel: "Goodbye, stinky city air! I can't believe we found them!"
Eduardo: "Who are you? Where did you come from?"
Jewel: "Hey, Back off! … Daddy!"
Blu: "Daddy?"
Eduardo: "Look at me, I'm a grandpa!"
Bia: "Nice to meet you, sir."
Eduardo: "You all call me Pop-pop."
Blu: "Kids, go easy on old Pop-pop."
Eduardo: "You call me sir."
Before long, Jewel, Blu and the family find the other blue Spix macaws, including Jewel's father, Eduardo. While Eduardo is eager to bond with his grandchildren, he's less than welcoming to Blu.

Should this be higher or lower?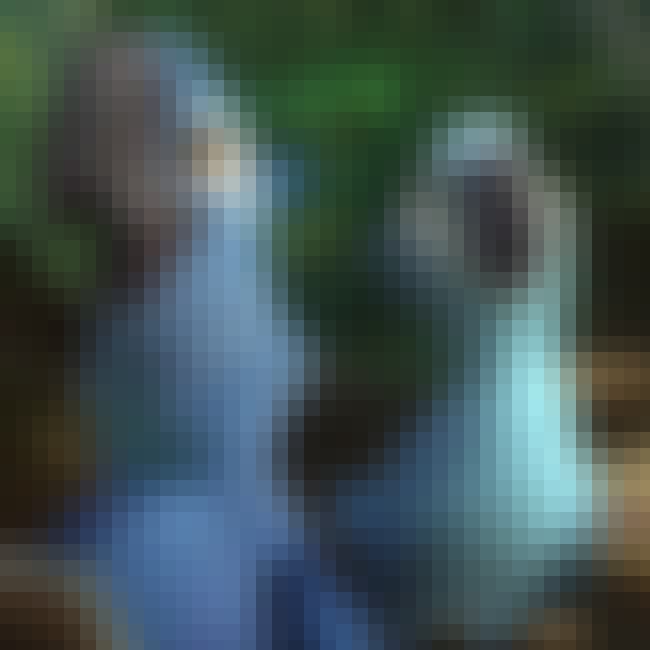 Blu: "Those are breath mints, you eat them… Oh, no, no, no, no, not the whole box! Here let me get that out of your mouth!"
Jewel: "Unbelievable!"
Blu brought along a few pieces of the city with him to the jungle, including breath mints. Roberto, having no idea what breath mints are, downs a whole box. It does not go well.

Should this be higher or lower?