Button Mash
The Rise And Ignominious Fall Of The 'Guitar Hero' Empire

The story of Guitar Hero is almost as fascinating as trying to finger those guitar keys by color. There was a time you couldn't take more than three steps without accidentally walking into someone banging out "Through the Fire and Flames" on one of those guitar peripherals. But now, the flame for the game doesn't burn as bright.
The first version of the Guitar Hero video games hit North America like a Metallica guitar solo, but within the space of a decade, the series was reduced to begging bands like Fall Out Boy to promote the game.
Before we urge Activision to stage a Guitar Hero comeback while throwing up double rock fists, let's look at why the series faltered in the first place.
back to page 1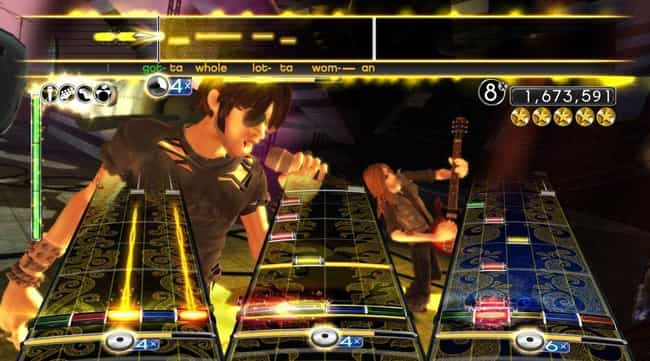 Harmonix Created 'Rock Band'
Harmonix may have been done with the Guitar Hero franchise after the MTV buyout, but it wasn't finished with music games. Upon acquisition, Harmonix began developing Rock Band. Rock Band was not only a direct competitor to Guitar Hero, but it also introduced the gaming community to four-player co-op as well as the ability to perform on vocals and drums.
Rock Band, released only a month after Guitar Hero III, grossed $600 million. Music-based rhythm games had pretty much hit their peak.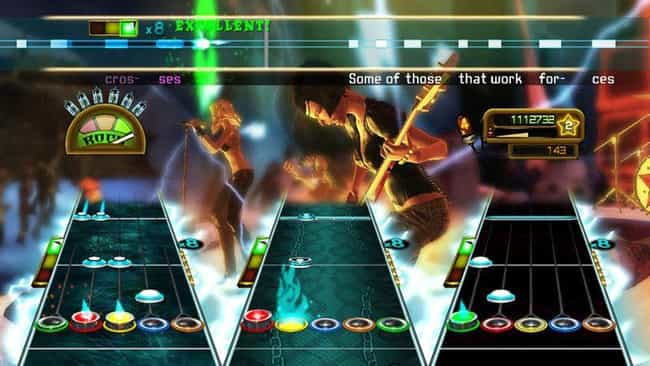 'Guitar Hero: World Tour' Added Extra Instruments
To compete with Rock Band's "full-band" feel, Activision released Guitar Hero: World Tour, which offered players the ability to play drums and sing vocals. The Guitar Hero percussion kit included cymbal peripherals to make the act of drumming feel more authentic.
Guitar Hero: World Tour even included a studio element that allowed players to write their own music, theoretically. Activision pulled out all the stops to keep its franchise relevant amid an expanding market.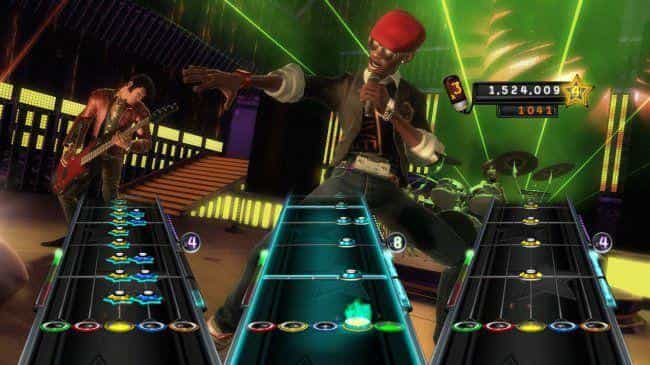 Activision Flooded The Market With 'Guitar Hero' Offshoots
After Guitar Hero: World Tour, Activision's strategy was apparently to create as many offshoot Guitar Hero games as it could. From 2007 to 2010, Activision released a slew of Guitar Hero franchise titles.
These releases included band-specific games like Guitar Hero: Metallica and Guitar Hero: Aerosmith; pop-focused titles such as Band Hero; and Guitar Hero: Smash Hits, which sampled the "best" songs from the four-year-old franchise.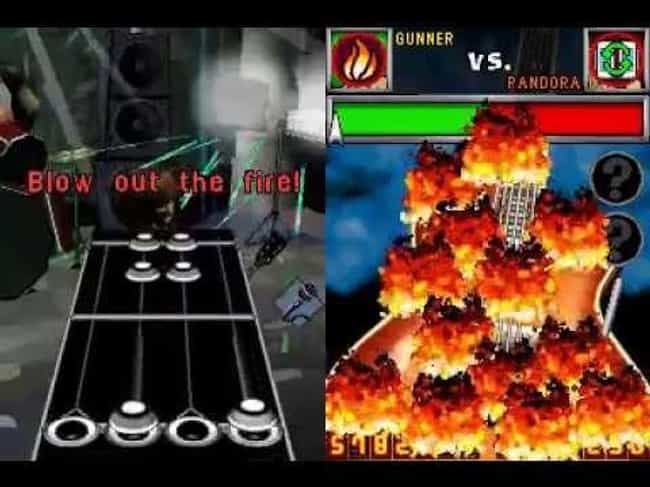 Games Were No Longer Limited To Consoles
As Activision attempted to drown the world with Guitar Hero titles, the company expanded which systems could play the game. Even though it seems counterintuitive, Activision began creating several Guitar Hero releases exclusively for handheld devices like the Nintendo DS.
New systems required new gaming peripherals, and some were less than stellar. The Nintendo DS game, Guitar Hero: On Tour, apparently felt nothing at all like playing a real guitar - although the strange hand grip controller did work surprisingly well.