Weird History Hootie & The Blowfish Became The Biggest Band Of The '90s Thanks To Fate... And David Letterman

Making it in the music industry takes a lot of work, perseverance, and luck. How everyone's favorite '90s pop-rock group Hootie & the Blowfish started masterfully combines all these elements - and a little help from a new friend: David Letterman.
The band played for years before hitting it big. The Hootie & the Blowfish story kicked into high gear because one fan happened to have a popular late-night talk show. With a unique sound steeped in the band's soulful South Carolina roots, Hootie & the Blowfish transitioned from a regional success story to a national sensation almost overnight. Hootie became a favorite '90s band that took on grunge and alternative rock - and made it against all expectations.
David Letterman Heard Their Song On A Tuesday And Hootie Appeared On His Show Three Days Later
Once David Letterman told his booking agent to get Hootie & the Blowfish on his show, it was only three days before the band made its national debut. As Darius Rucker told Larry King:
That was a Tuesday, and that Friday, we were on the show. And honestly, on Thursday, we were just another band trying to make it. And Saturday morning, everybody was trying to find a Hootie & the Blowfish record. It was really one of those things, Letterman made our career, and we can never thank him enough.
On the night Hootie & the Blowfish appeared, Letterman told his audience, "If you don't have this album, there's something wrong with you."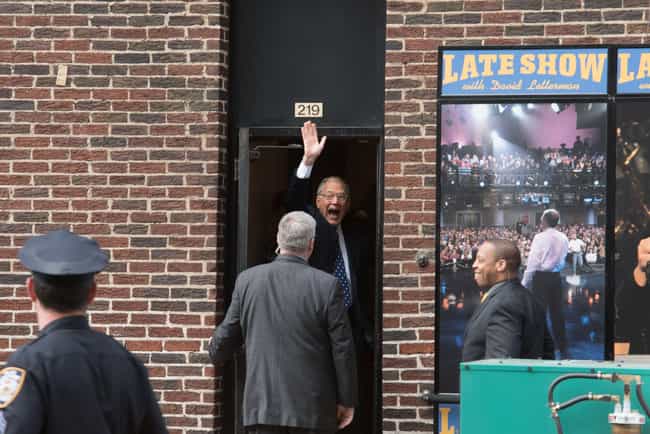 Letterman Heard 'Hold My Hand' The Only Time A New York Station Played It
David Letterman heard "Hold My Hand" by Hootie & the Blowfish on his way home from work one afternoon. He happened to catch it on Z100 in New York - it was the only time the station had ever played it.
Darius Rucker - the lead singer of Hootie & the Blowfish - told Larry King:
For some reason, one of the stations in New York played our record, and David heard it on the way home, and pulled the car over and called his booking agent and said, "I want you to get me this band Hootie & the Blowfish."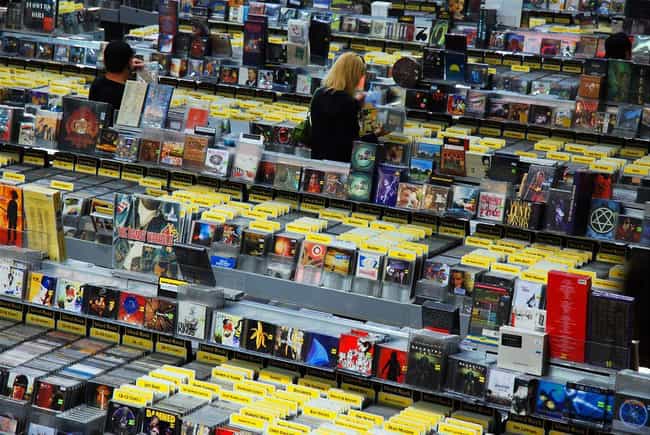 Almost Overnight, Hootie Albums Were In Huge Demand
Hootie & the Blowfish album sales more than tripled within the first week after their appearance on The Late Show with David Letterman. Cracked Rear View went on to be #1 on the Billboard Top 200 five times and sold more than 16 million copies. Cracked Rear View was the top-selling album of 1995 and has gone platinum 19 times since it was released.
Rucker recounted the events, saying, "It became dream-like... I'd wished for it, but I'm not sure I believed it, even as it was happening."
Their success also brought Atlantic Records a lot of triumphs, with Hootie & the Blowfish reportedly selling more albums for the label during the 1990s than any other artist.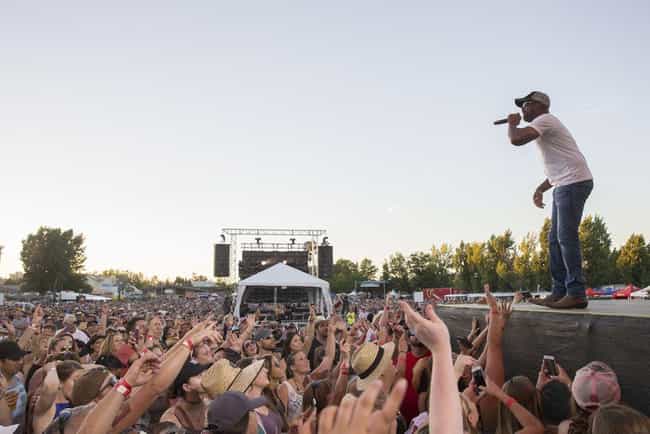 The Success Of 'Cracked Rear View' Led To An International Tour
After their television appearance and the enormous success of Cracked Rear View, Hootie & the Blowfish went on tour. According to Darius Rucker, they "were on tour constantly; the whole thing is still kind of a blur."
Hootie & the Blowfish went from seven tour dates in 1994 to 64 in 1995. In 1996, they played 68 concerts. Their appearances around the world included shows in England, Germany, and the Netherlands. They played at Farm Aid in 1995, where they performed "Let Her Cry" with Willie Nelson, one of the founders of the event.