Celebrities
The Saddest Things In The Life Of River Phoenix

Updated March 13, 2019
860.7k views
11 items
River Phoenix was one of those promising stars who passed at a young age and was on the cusp of a promising career, like James Dean. His fellow '80s and '90s peers, like Brad Pitt and Johnny Depp, all went on to have impressive careers. River was destined for similar greatness. He was already nominated for an Oscar by the age of 18 for his role in Running On Empty.
But an Oscar never happened for the young actor. River Phoenix's passing was shocking and tragic. His passing was not the only tragic part of his life. Like many stars who have died young, River's life was full of misfortune and tribulations, including severe trauma within the Hollywood system, drug abuse, and a childhood spent traveling in a cult.
back to page 1
He Used A Lot Of Drugs, And He Knew He Was Dying The Night He OD'd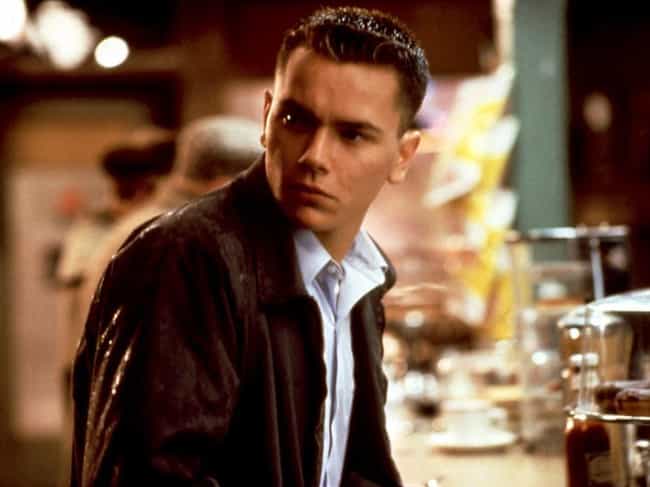 River's drug use was far more indulgent than he had let on. He gave off the impression of a child of hippies, but he was spiraling downwards into dangerous drug use. His friend, Bob Forrest of punk band Thelonious Monster, recalled the cycle of drug use that he and their friends would run through on a regular basis.
"The drug routine stayed pretty consistent for all of us. First, smoke crack or shoot coke directly into a vein for that ninety-second, electric brain-bell jangle," Forrest said. "Then shoot heroin to get a grip and come down enough to be able to carry on a conversation for a few minutes before you start the cycle again."
A few days before The Viper Room incident, River been hanging out with Red Hot Chili Peppers' Guitarist, John Frusciante, and had not slept. Bob recalls when he saw River at The Viper Room that Halloween night in 1993, he was looking extremely sick. When he asked River how he was, River responded, "I don't feel so good. I think I'm OD'ing."
He First Tried Drugs With Corey Feldman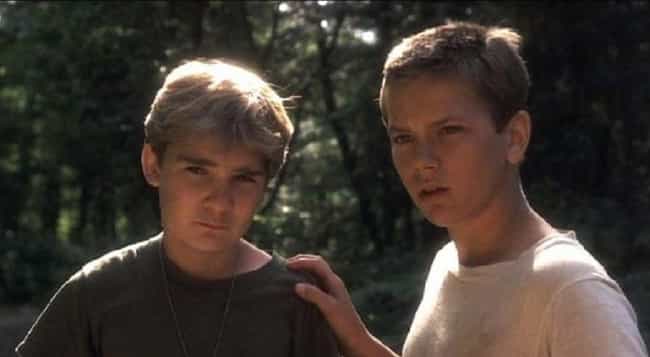 River knew fellow child actor, Corey Feldman from the audition circuits in LA, but the two didn't become friends until their landmark film Stand By Me. River and Feldman first got involved with drugs and alcohol on the set of that film. This path ultimately proved fatal for River, and it nearly destroyed Feldman's life as well. A technician on the set of the film offered them their first hit of pot.
"We both coughed a lot and had sore throats," Feldman said. "But even though we were kind of bouncing off the walls of the hotel, neither of us seemed to be affected by it. It didn't change our state of mind in any way."
River also recalled the first time he got drunk after some local kids in Oregon (the setting for Stand By Me) offered to buy him beer:
"These kids, because this was Oregon and not LA, and because we were actors and they admired us or whatever, they'd do anything to appease us. So, they got me a forty-ouncer of beer, which I drank straight down just to show them," River said. "The only other thing I remember about that night was laying on the railroad tracks with everything spinning all around me."
His Final Album With Aleka's Attic Was Never Released Due To Financial Disputes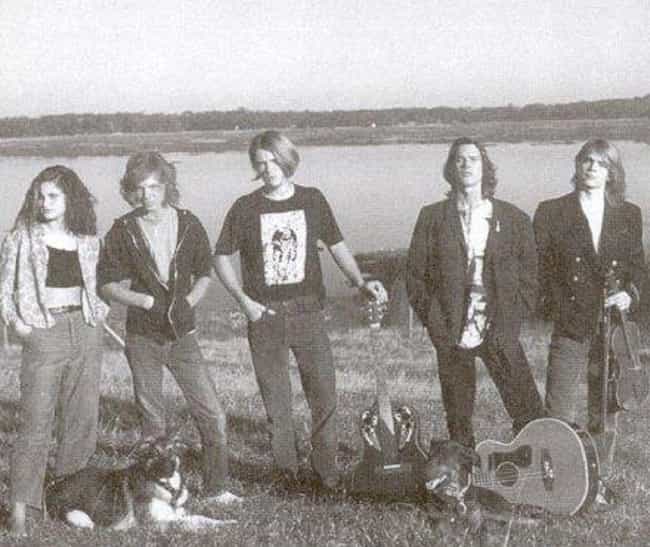 River was gifted with artistic talents in many different mediums. On top of being a talented actor, he was also a talented musician. When they were teenagers, River and his sister Rain formed the band Aleka's Attic. However, they never got to complete their final album because participants on the album kept vying for a cut of the profits.
"I wanted to put the record out and give the money to charities my brother felt strongly about, but I came up against some of the musicians who also played on it, wanting a lot of money for it, so I shelved it. It was meant to be something that was really beautiful, not about money. I was very happy with the way I finished it, and I love the music. I hope that one day I can release it," Rain said.
An Incident Involving Fisherman Traumatized Him Into Becoming Vegan
The three eldest Phoenix children are vegans. In fact, Joaquin is especially is known for his strong vegan stance. It was a traumatizing incident that turned all the Phoenix kids vegans. In an interview with The Guardian, River's sister Rain described how the three eldest children decided to turn vegan. They were on a ship to Florida when they witnessed how a group of fishermen were slamming live fish against nails sticking out of the side of the boat. This disturbed the children greatly, and they told their parents that they would no longer eat any animal products.