VOTE
All The Signs That Riverdale Is About To Turn Into A Full-Blown Supernatural Show

1.9k votes
447 voters
23.6k views
10 items
List Rules Vote up the most convincing signs that Riverdale is about to get a little more magical.
Riverdale's always had something of a creepy vibe that's deviated a fair bit from the original comic book source material. The show isn't exactly the most straightforward of CW teen dramas; it's been blending the trials and tribulations of being a teenager with a murder mystery and a Twin Peaks-esque atmosphere since the first episode. These days, things are getting a little darker, a little witchier, a little more... supernatural. Don't believe it? Well, we've got all the proof that Riverdale is becoming a supernatural show right here.
Once you start noticing the signs of supernatural elements on Riverdale, you'll wonder how the series can't go full-blown paranormal. There's a bloody ghost deer, all that zombie imagery, and a number of characters who have maybe been witches the whole time. And the further away the show gets from Archie's terribly earnest and cringe-inducing "music," the clearer it becomes that Riverdale is going to become supernatural. Even the cast and crew have been dropping hints that things are about to get spookier in episodes to come.
Greendale Keeps Coming Up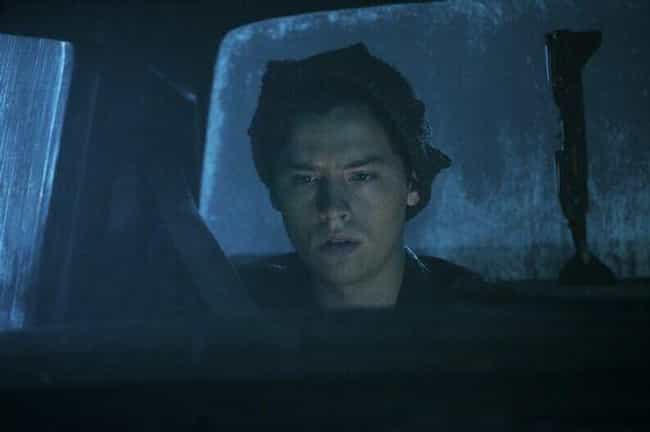 Everyone's talking about Greendale in Season 2. Jughead and Archie made a very spooky trip there in "Tales from the Darkside," Miss Grundy gets murdered in Greendale by the Black Hood, and it certainly seems as if the closer you get to Greendale, the weirder things become. How else can you explain that weird ghost deer starring into Archie's soul?
Greendale is spooky as hell, and the more Riverdale residents go there, the more supernatural this show is going to become.

Does this convince you?
Archie Saw An Undead Deer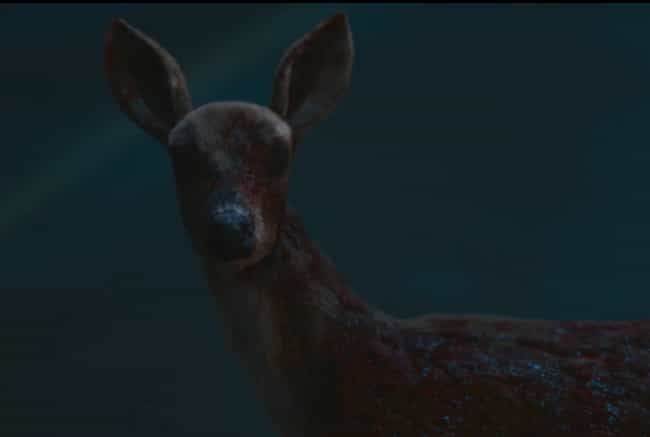 What was up with that bloody ghost deer from the seventh episode of Season 2? Archie sees a spooky looking, blood-drenched deer run into the middle of the road. The deer turns its head and looks Archie right in the eye before running off.
Moments later, we find out this deer is for sure dead, as Jughead looks under the tarp of his creepy driving companion. What does he find? A dead deer! A creepy ghost deer is surely a sign of supernatural things to come.

Does this convince you?
Sabrina Is Coming To Town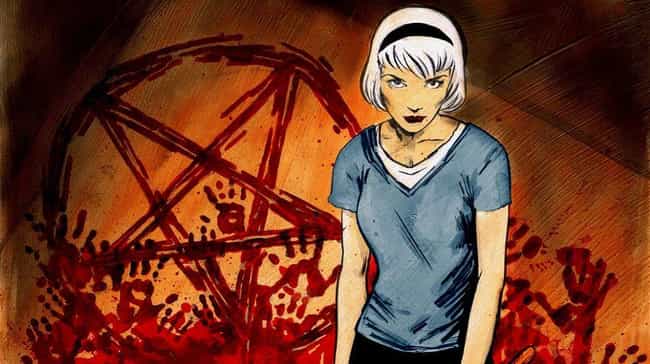 Sabrina Spellman was first rumored to show up in the Season 1 finale, but alas, all we found out about was who killed Jason Blossom. Next to a teenage witch, that's kind of a snooze. But Sabrina is incredibly likely to show up by the time the Season 2 finale rolls around, not least because it's been confirmed that she's getting her own spin-off show.
Showrunner Roberto Aguirre-Sacasa also talked to TheWrap about Riverdale being adjacent to Greendale, Sabrina's home turf:
"As dark as Riverdale is, the vision for Sabrina is even darker... Riverdale is on one side of the Sweetwater River and Greendale, where Sabrina lives, is on the other. There's sort of that mythic idea that on one side of the river there's one reality, and on the other side of the river there's another reality. So who knows?"
That darkness is certainly in keeping with the source material. The series will be based on the comic The Chilling Adventures of Sabrina, which features grisly spells and a fair amount of cannibalism. Plus, it was picked up by Netflix – maybe indicating it'll go even further than what can be shown on The CW.

Does this convince you?
Betty's Mom Might Be A (Literal) Witch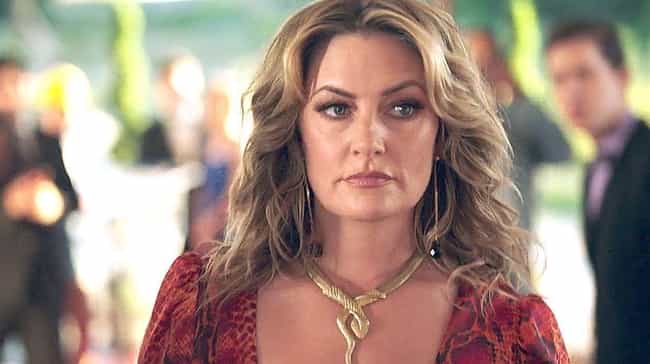 Theories surrounding Alice Cooper's supposed witchiness have been floating around the Internet for a while now. Since she first burst into Betty's room, waving sage around to banish "evil spirits" in Season 1, she's piqued the interest of a strong contingent of fans that think she may have a magical past.
As Tumblr user Betty-and-Jughead writes:
"Could it be possible that Alice Cooper or rather Alice is a descendant of a witching family? And that she's related to the Spellmans who live in Greendale? (In the comics, her maiden name is Smith…but who knows what it is in Riverdale.)

She's constantly using terms like 'brew' and 'banish' and 'witching hour,' and I'm wondering if perhaps she's the black sheep of the family that doesn't want to accept her witchcraft lineage and instead decided to shun her family, move away from Southside, marry Hal and build a fresh new life for herself. Kind of like Petunia Dursley, and maybe that's the secret that she's been hiding.

Or perhaps when they were in school, she along with Penelope delved into some witchcraft. That would explain why she kept insinuating how evil the Blossoms are."

Does this convince you?