Living
Roald Dahl Movie Characters Who Look Like You Want Them To

430 votes
172 voters
2.8k views
15 items
List Rules Vote up the Roald Dahl movie characters who are most faithful to the book descriptions and illustrations
Roald Dahl is one of the most celebrated authors of the modern era. While much of his work was targeted towards children, there's no denying that he went to some pretty adult places that could be appreciated by people of any age. Roald Dahl movies, or rather their adaptations, have in many ways become just as iconic as his books. Charlie and the Chocolate Factory, Matilda, and James and the Giant Peach are just some of films that have successfully translated the spirit of Dahl's books to the big screen with many more sure to come.

But how close to the books are the characters we see onscreen? Are they even supposed to look like the people being presented? Well, one way to tell is to check out the book's illustrations. Luckily, Dahl had a close collaborator named Quentin Blake who worked on the pictures for many of his books. Comparing the film characters to Blake's illustrations gives us a pretty good idea for how to judge the Road Dahl films with their translation from page to screen.

Which ones were the closest? Scroll down and find out.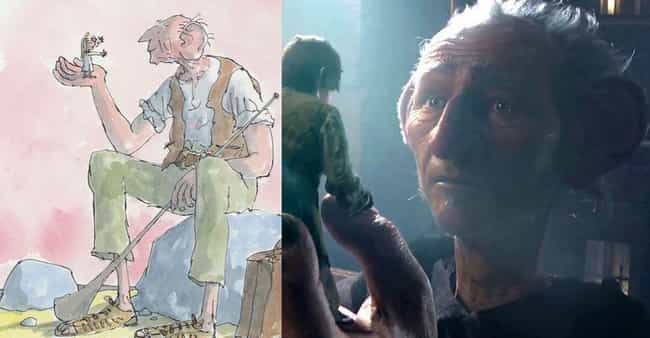 For the 2016 adaptation of
The BFG
, Spielberg and his team of visual effects artists really put time into bringing Dahl's character to life. The film's BFG has a face straight from the book, right down to the huge ears that are such a striking feature in
Quentin Blake's illustration. Overall, it looks like they faithfully translated the character on screen, albeit with a bit more hair than Blake allowed him.
The original
Willie Wonka and the Chocolate Factory
is so iconic, Peter Ostrum is kind of the go-to visual inspiration for the role. So, it's no coincidence that
Quentin Blake's illustration is very close to the actor's likeness. It's also worth noting that Peter read directly from the book for his audition, as there wasn't a script yet.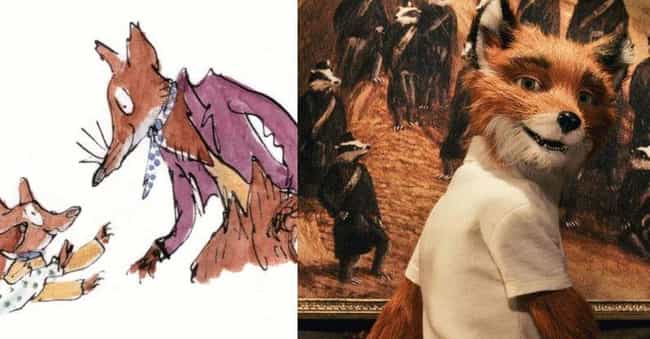 Mr. Fox is a sly guy, always one step ahead of the three farmers trying to drive him away.
Quentin Blake's illustration evoke's Oliver Twist or another Victorian era street-wise con artist. Wes Anderson, who worked hard to faithfully adapt the book,

Fantastic Mr. Fox

, kept to a similar look in many scenes but wasn't afraid to have some fun with a short sleeved button down shirt and tie.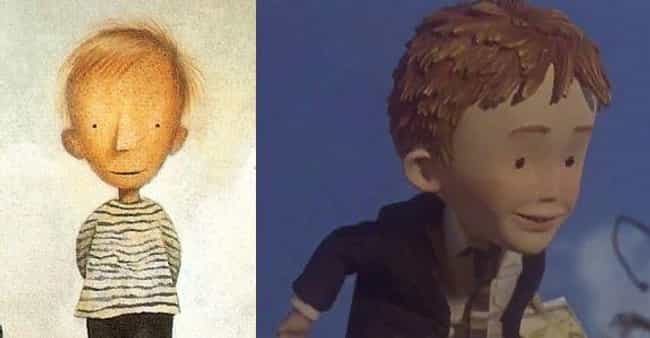 One of the few Roald Dahl books where one of the more memorable covers wasn't drawn by Quentin Blake,
James and Giant Peach's
cover is very in line with the film. Both versions of James have the same general look, though the movie is a little more upbeat and lively. We also have to give a tip of the hat for that classy jacket and tie ensemble in the film version.