Tattoos
6 of Rob Kardashian's Hottest Tattoos

73 votes
38 voters
2.3k views
6 items
Rob Kardashian's tattoos are inspired by famous quotations, ex-lovers, family members, Jesus - you name it! Rob's tats honor the people in his life that are most important to him, and remind him of how far he's come in the entertainment industry. Kardashian has at least 6 tattoos, each with a special meaning or memory. Similar to other stars that have tattoos, such as Ryan Sheckler or Johnny Depp, Rob Kardashian has made headlines several times by adding tattoos to his collection. He is one of the hottest tattooed celebrities and famous people with tattoos.
Two of Rob's tattoos are portraits of his late father, Robert Kardashian Sr., and his mother, Kris Jenner. He also has his ex-girlfriend's name tattooed on his ribcage. (Bet you wish you could take that one back, Rob!) He also has a tattoo of Jesus to represent his Christian faith.
What do you think of Rob Kardashian's tattoos? Let us know in the comment section.
His Father, Robert Kardashian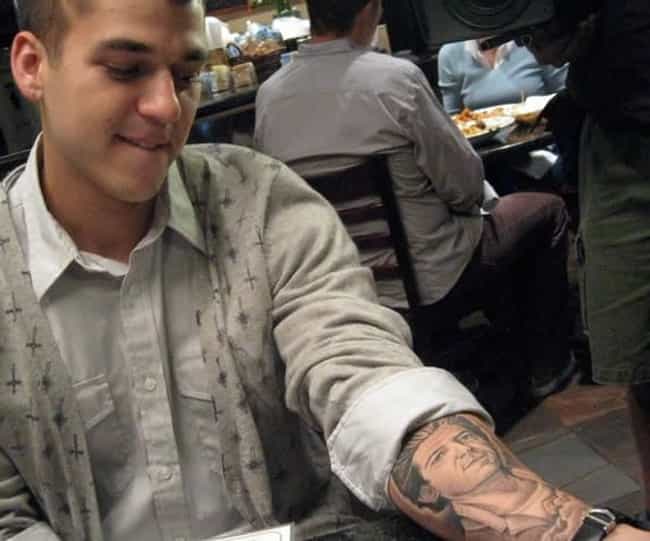 In 2008, older sister Kim posted this photo on her blog. It's a tattoo tribute to his late father, Robert Kardashian. "OH MA GAWD! Rob is at it again… He got another tattoo!!!" Kim wrote. "He got my dad's face on his other arm! The pictures are from a weird angle, but it looks exactly like my dad!"

Agree or disagree?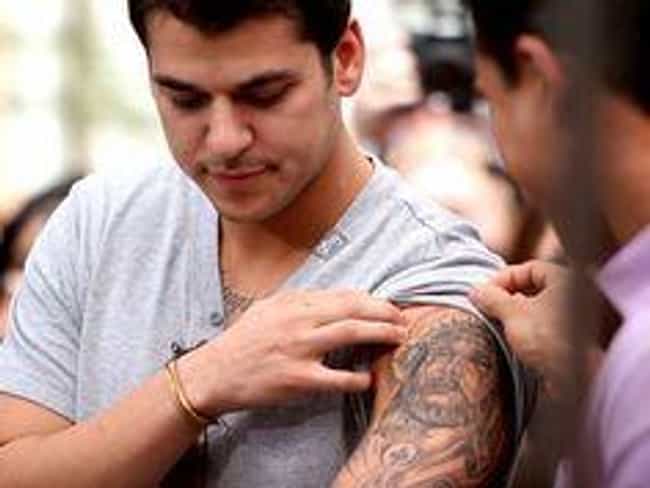 This intricate tattoo of a weeping Jesus is on Rob's left bicep.

Agree or disagree?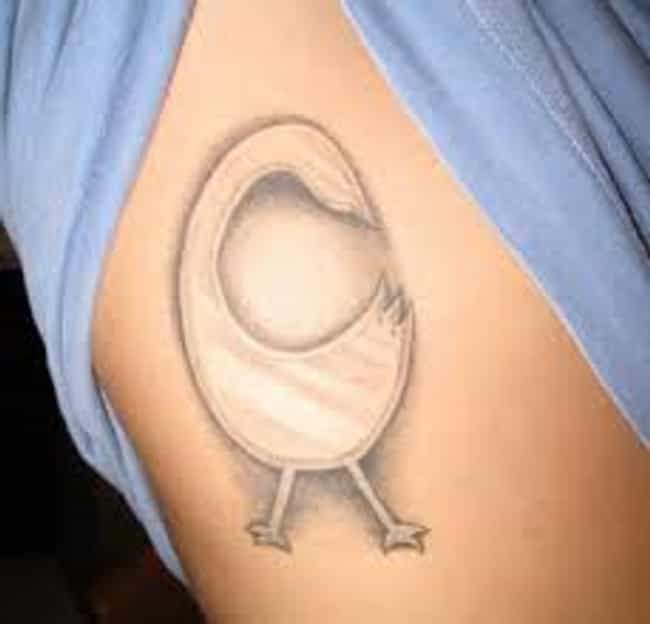 This is one of Rob's more unique tattoos--an African symbol. The bird is walking forward, but looking back. Rob and his friends got it to represent their brotherly bond — no matter where they go in life, he and his friends can always look back on where they have come from.

Agree or disagree?