Graveyard Shift
All Of Rob Zombie's Cameos, Ranked

148 votes
38 voters
4.2k views
10 items
List Rules Vote up your favorite Rob Zombie cameos.
Rob Zombie is a busy guy. When he's not directing movies like Three From Hell, or crisscrossing the world on tour with his band, he's making small appearances in his friend's movies and TV shows. Rob Zombie cameos are hard to catch. In most instances, he doesn't show his face in the movies in which he's appearing, and instead opts to do voice work.
Only a few of Zombie's early cameos have to do with his music. Fans can see the ageless rocker throwing down in Airheads while Chris Farley takes on a couple of bikers, but since then, the singer has moved onto off-camera roles. Even though he's a director in his own right, Zombie only appears in one of his films - he tends to let other people worry about being on camera.
While he's made cameos in almost every James Gunn movie as a voice on the end of a telephone or an off-screen navigator, he's popped up in shows like Space Ghost Coast to Coast and movies like Slither. Squint your eyes and open your ears for these cameos by Rob Zombie.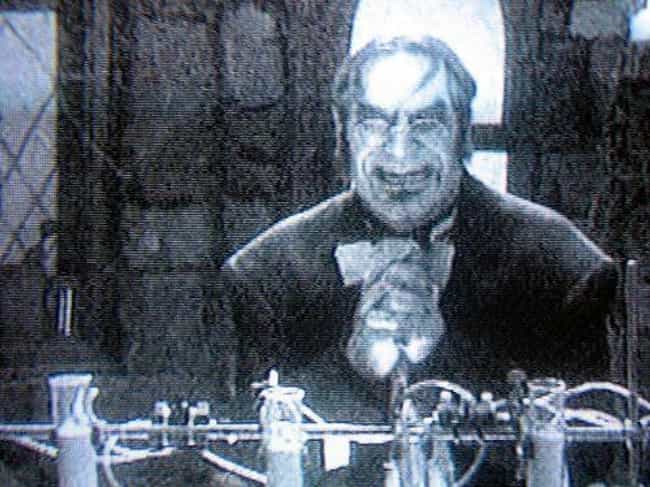 It's not out of the question for a director to appear in their own film. Hitchcock made a habit out of it, and directors like Eli Roth and Wes Craven pop up in their own movies more often than not. Zombie has kept himself off-camera in all of his films except his first, but if you're looking for him, he's tough to spot.
To find Zombie in House of 1000 Corpses, watch the Doctor Wolfenstein segments and keep an eye on his hairy, hunchbacked helper. The creature that's jumping around and smashing pumpkins with a wooden mallet is actually Zombie under a pile of makeup. On the DVD's director's commentary, Zombie notes that regardless of all the makeup he's wearing, he just looks like himself.
Zombie is barely on screen in this role, and he's obscured under various visual effects that make the Wolfenstein footage look like it's on a UHF signal. However, once you know what you're looking for, it's clear that the singer is working with the beleaguered horror host.

Is this his best?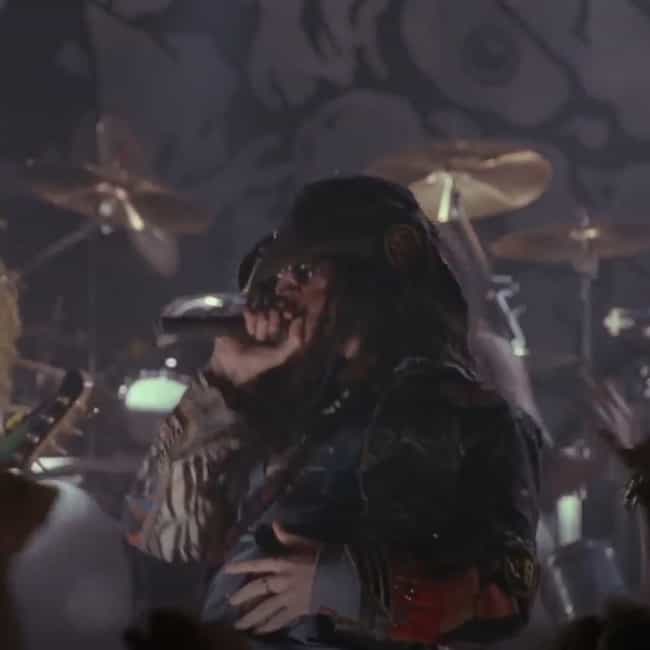 Airheads is truly the mid-'90s distilled into film. It stars Adam Sandler, Brendan Fraser, and Steve Buscemi as rockers who take over a radio station by force in order to get their demo tape played over the airwaves. At one point, a cop played by Chris Farley has to go to the Whisky a Go Go to get the tape from Fraser's girlfriend.
At the club, White Zombie just happens to be on stage in the middle of ripping through "Feed the Gods." Zombie doesn't get to do anything other than look cool in a cowboy hat and sunglasses, but it's still worth checking out.

Is this his best?
Zombie's been making minor appearances in the films of James Gunn since 2006's Slither, but it makes sense to question if there's a place for the dreadlocked metal god in a Marvel film. Fans of Gunn know that the writer/director likes to hide references and Easter eggs in all of his films, and rather than play it safe for the MCU, Gunn jammed as many winks and nods to fans into the movie as he could.
There are a lot of cameos in Guardians of the Galaxy: Nathan Fillion, Lloyd Kaufman, and Alexis Denisof all appear in the film, as well as Rob Zombie's Michael Myers, Tyler Bates. Zombie provides a voiceover as the Ravager Navigator in the film, something that Gunn referred to as his "signature." He told Fast Company:
Rob's a friend, and he appeared in my first movie, Slither, so now it's become my signature. But I love putting a lot of stuff in my movies for fans. In Slither, every street sign referenced a classic horror film. There were hundreds of them. I'm in service to those people who want to watch a movie again and again.

Is this his best?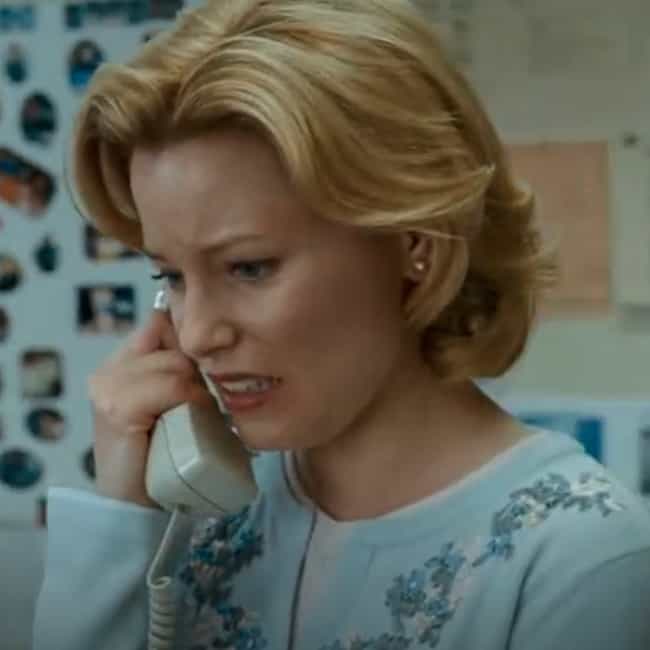 Slither is Zombie's first cameo in a James Gunn film, and if fans aren't listening closely, they'll miss the "Dragula" singer completely. He plays the voice of Dr. Karl, a physician whom Grant Grant (Michael Rooker) is supposedly seeing. When Elizabeth Banks hops on the phone to ask about Grant's condition, Zombie has to deliver the news that he hasn't seen Grant in a year.
Out of all of Zombie's voiceover cameos, this is the one that sounds the most like the singer. He's not using his pummeling onstage voice, but he does sound exactly the same in Slither as he does in interviews.
Zombie's inclusion in the film may seem to come out of left field, but Slither is packed with nods to horror movies. For instance, every street sign in the film references a horror movie, and since House of 1000 Corpses was released a year prior, Zombie's voice fits perfectly with Gunn's referential aesthetic.

Is this his best?