interesting

Little-Known and Bad-Ass Facts About Rob Zombie

6.5k votes
1.5k voters
207.2k views
19 items
Follow
List Rules Vote up the most interesting facts about Rob Zombie that you didn't already know.
Who is Rob Zombie? Most everyone knows him as the growling singer behind numerous horror rock records, both as a solo artist and in his first band White Zombie, as well as the writer and director of brutal terror films like the trippy House of 1000 Corpses and its grittier sequel The Devil's Rejects, as well as the two most recent installments in the Halloween franchise, and both The Lords of Salem and the 2016 film 31.
But these are merely surface level Rob Zombie facts. How did he come to be the horror Renaissance man he is today? Other than the works for which he's best known, what else has he done? What about projects that never made it off the ground?
Take a brief tour of the Rob Zombie biography below, and learn a thing or two about the man behind the legend. Here are some of the most badass facts about Rob Zombie you probably didn't know.
He Takes Touring and Performing Very Seriously
Zombie is a thorough professional when it comes to his tours. He oversees every aspect of his live performances, including approving stage prop designs before they're even finished. He acknowledges all the people who help him realize his vision, but is adamant that his vision be realized in order to give fans the best possible experience he can provide.
Zombie stated:
"To me, nothing matters but the show. I'm not on tour to party and to f*ck around because I don't want to hurt the show. The show has to be excellent all the time. Nobody wants to go see your show and you suck and hear about how much fun you had backstage. Nobody pays fifty bucks so you can have fun backstage.
They want the show to be amazing. That's all I care about. That's all anybody cares about. And if the people that work with me don't care about it, I replace them with someone that does. That's the way it should be, right?"
Agree or disagree?
Zombie Sought John Carpenter's Blessing Before Remaking Halloween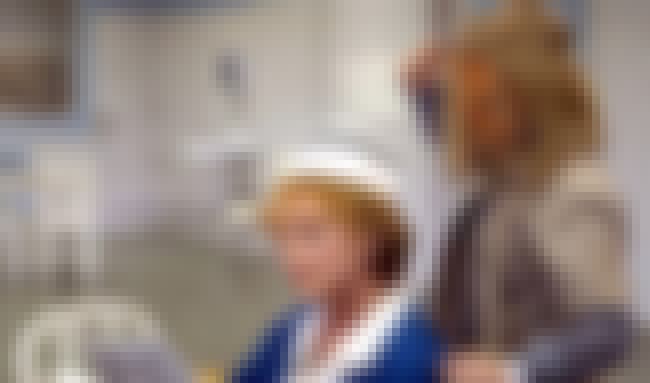 In 2007, when Dimension Films and producer Malek Akkad tapped Zombie to write and direct a remake of the classic horror film Halloween, he sought the approval of one man before going forward: the co-writer and director of the original, as well as a slew of other magnificent films, John Carpenter.
Carpenter gave his blessing and told Zombie to make the movie "his own." And that's exactly what he did, exploring the circumstances that led Michael Myers to become The Shape and creating a film more rooted in psychological terror rather than supernatural suspense.
This reimagining didn't work for some people, but regardless of your opinion, you have to admit the film aligns with Zombie's personal vision and aesthetic.

Agree or disagree?
He and His Wife Have Been Together for Decades
Zombie met actress Sheri Moon (now Sheri Moon Zombie) in 1991. They were introduced by a mutual friend. According to Moon, it was pretty much love at first sight. She told
Girls & Corpses
, "
We had pizza, we talked, and that was it."
Though they've only been married since 2002, their relationship has, as of 2016, spanned 25 years.
Agree or disagree?
R Ratings Are No Big Deal
Asked why he was okay cutting his 2016 film 31 down to R ratings, Zombie said:
"People don't really know how that goes. They're like, 'Hey, man, you should just f*ck the system!' Yeah, alright. It doesn't work that way. When you make a movie there's millions of dollars involved. You've signed contracts to deliver an R-rated movie. You can't exactly take millions of dollars and go do whatever you want. Creatively you can, to some extent, but there are always parameters. But as far as cutting

31

down to an R rating, I've done that with every one of my movies. It's no big deal. And eventually the unrated version will come out on DVD or whatever. That's why I don't really care. As long as the cuts don't ruin the movie, and I don't think they did by any means."
Agree or disagree?