Graveyard Shift
An Inside Look At Rob Zombie And Marilyn Manson's Complicated Friendship

Some artists are friends who work well together, while other artists are less friendly but their names make sense together on a marquee. Take Marilyn Manson and Rob Zombie, whose "Hell Never Dies" tour takes on North America in the summer of 2019. This isn't the first time that Manson and Zombie have performed in the same stadium - they've carried out two iterations of the "Twins of Evil" tour, and their on-again, off-again friendship dates back to the mid-'90s.
Like any friends who've known each other for two decades and counting, Manson and Zombie have done it all. They've had a feud, recorded together, and each posted lengthy social media missives about the other. Their supposed 2012 backstage altercation has become a thing of rock-star rumor, and their shows are legendary. This pair may not always get along, but when they do, it's a thing of twisted beauty.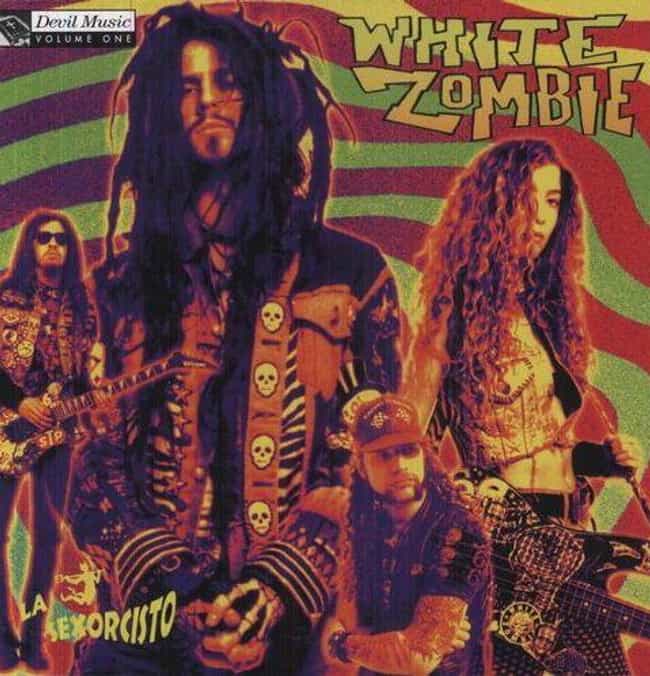 1992: Manson Nabbed His First White Zombie Record
Before he was Marilyn Manson, the Antichrist Superstar was trying to find work as a music journalist named Brian Warner. While speaking about the first time he heard Zombie's music, Manson admitted he had pilfered the first White Zombie record he ever heard, which was likely the band's 1992 major label debut, La Sexorcisto: Devil Music, Volume One. Manson said:
I remember distinctly, [I first heard Zombie's music during] a segue between being a journalist and tricking my way into being a rock star. I [took my first White Zombie record] from the Peaches Records I was working at... but then I liked it so much that I bought a 12-inch of ["Thunder Kiss '65"].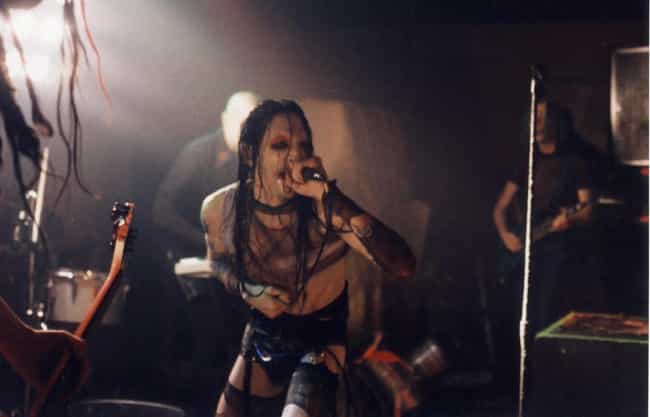 1995: Zombie First Saw Manson While He Was Opening For Danzig 
These two shock rockers may be in a long-lasting unholy union, but before they met, they circled one another for some time. In an interview, Zombie said that even though Manson opened for White Zombie on a tour stop in Florida, the two didn't meet until 1995.
That was the year Manson was supporting Danzig on tour while Korn opened. Zombie said Manson's early performances had impressed him:
[Sometimes] you just see bands and no matter how rough or raw they are... it seems inspired. [You] see a million bands, they're super professional, and you just say, "Aw, it's a bunch of horsesh*t." [And then] you see bands, and you can just go, "Okay, these guys are doing something that's creatively exciting and different."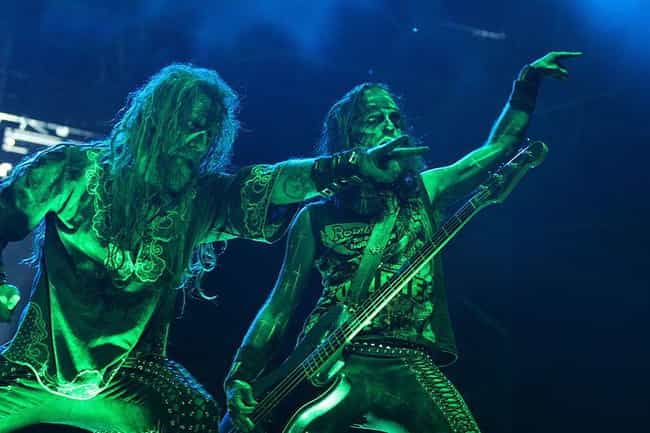 1999: Manson And Zombie Were On Two Separate Tours Of The Same Name
While Zombie and Manson didn't tour with each other in the '90s, they used the same tour name in 1999. That year, Zombie and Korn went out on the "Rock is Dead" tour, while Manson and another band, Hole, embarked on the "Beautiful Monsters" tour along with Monster Magnet.
When Hole dropped off the tour, citing the semi-public feud between Manson and Courtney Love, Manson shuffled around the artists on the lineup, giving his tour the same name as Zombie's. Fans were inevitably confused, as each artist was promoting two individual tours that shared the same name, but the bands were ultimately able to work out their conflict.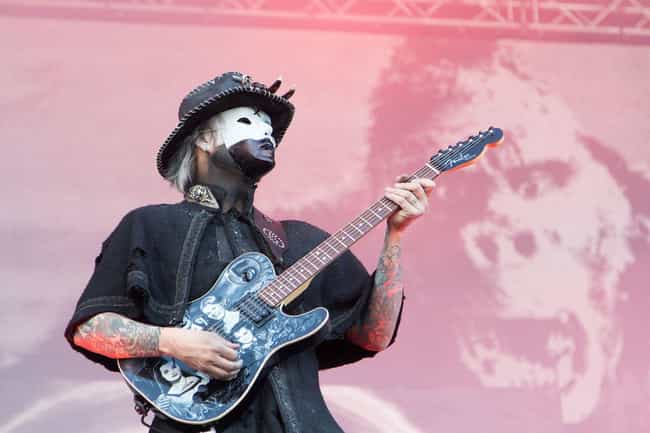 2005: John 5 Left Manson To Join Zombie
John 5 - born John Lowery - joined Manson as a touring guitarist following the recording of 1998's Mechanical Animals. John 5 stuck with the band until 2004 when he left following the touring cycle for The Golden Age of Grotesque. One year later, John 5 joined Zombie for some Ozzfest shows, and the two hit it off so well that he became a permanent fixture in Zombie's group.
Before John 5 joining Zombie's band, Zombie was considering leaving the music industry altogether. Something about their partnership, however, kept him motivated. When explaining this relationship, Zombie said:
Camp Freddy asked me to do this benefit, just to play one song, at the Arrowhead Pond for this tsunami relief thing. And John was there, and we played one song, "Thunderkiss," and it kicked *ss, and he's a super cool guy, and I was like, "This is perfect."

John said, "Do you need a guitar player for Ozzfest?"

I said, "Yes."

He said, "I wanna do it."

I said, "Perfect, done."