Entertainment
8 Amazing Roles Almost Played By Robert De Niro

Every movie buff knows Robert De Niro is a shining star in the night sky of American acting talent. No matter what era of film brought you to De Niro, be it his gritty work in Martin Scorsese's films of the '70s or his late-period populist turns as a neurotic crime lord or grandfather who's not-quite-good, you know there's something special about this Italian-American actor from New York City. But for every character he brought to life, there are a handful of roles almost played by De Niro that would have been spectacular to behold. You may think you know everything there is to know about the man who played Travis Bickle in Taxi Driver, but when you see the roles he passed up, you're gonna throw a garbage can through a pizzeria window.
If you're a living, breathing cinephile, you have your favorite De Niro roles. How could you not? The man is a scholar and a gentleman, who deserves to have every acting award delivered to his doorstop on a daily basis. Bobby D could have stopped working in 1985 and his legacy would have remained intact. That he's continued working on challenging projects late in his life is proof he's a pure actor, capable of imbuing any character with an intangible quality, imploring the viewer to dig deeper. As you read about the roles Robert De Niro almost played, think about what he could have brought to the characters and weep with frustration.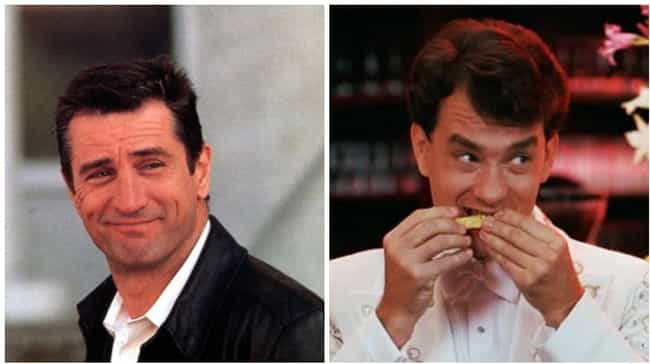 Can you imagine what Big, the charming story of boy wishing to be in his 20s, getting that wish, then sleeping with Elizabeth Perkins, would have been like if Robert De Niro played Josh? Holy hell, how intense would that be? "You talking to me? Then who the hell else are you talking to? You're goddamn f*ckin' right I'm playing this giant piano with my feet. So f*ckin' what?"
According to Big's director, Penny Marshall, such was almost the case. She told the NY Post, "At the time, he wanted to do a commercial film, and he said yes." The studio balked at De Niro's hefty fee, and Producer James L. Brooks suggested that if Marshall wanted De Niro so badly, she should give her salary to the actor. She was going to do it, but Bobby put the kibosh on that idea.
Marshall says: "He was getting a little annoyed. He said, 'I don't want your salary. I'll take [Brooks's] salary.'" After all of that hassle, De Niro dropped out, but because he was attached to the project, it became a hot property, and Tom Hanks jumped on it.
Sal In 'Do The Right Thing'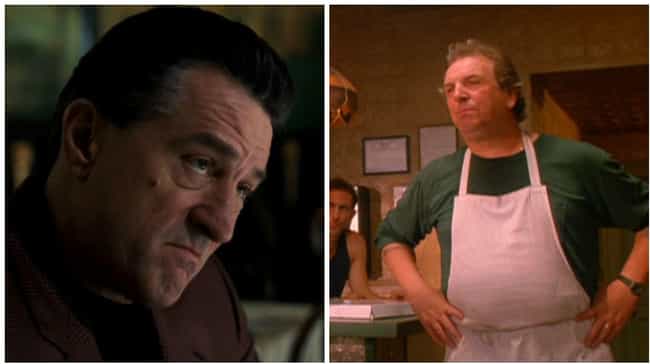 Do The Right Thing, Spike Lee's break out 1989 film about racial tension on the hottest day of summer in Brooklyn, put many members of its amazing ensemble on the map, but all might have been different had De Niro accepted the part of Sal, a pizzeria owner played by Danny Aiello. According to Lee,"Originally, I wanted Robert De Niro. He wouldn't do it. And it turned out to be a blessing, no disrespect. For it to work, it had to be an ensemble piece, and a star of that magnitude would have changed everything."
Queenan And Frank Costello In 'The Departed'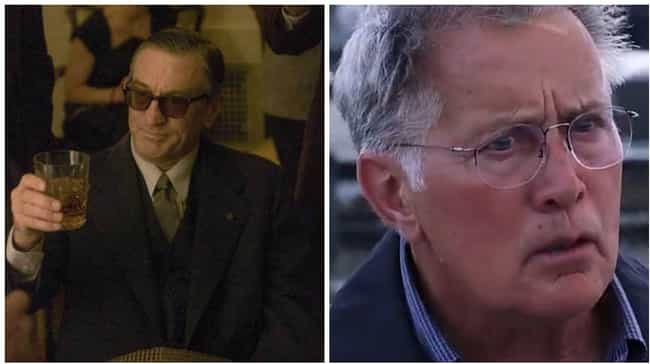 Robert De Niro has made eight movies with Martin Scorsese, so it's safe to say the bloom is off the rose with these two. De Niro, who broke out as Johnny Boy in Mean Streets and Travis Bickle in Taxi Driver (and The Godfather II, sandwiched between those two), probably could have called it a day with Scorsese in the late '70s and he would have filled his quota for gritty stories about corruption. But Scorsese isn't finished with De Niro.
Before casting Jack Nicholson and Martin Sheen in The Departed, Scorsese offered De Niro mob boss Frank Costello and police Captain Queenan. He turned both down in favor of directing The Good Shepherd.
Bill Cutting In 'Gangs Of New York'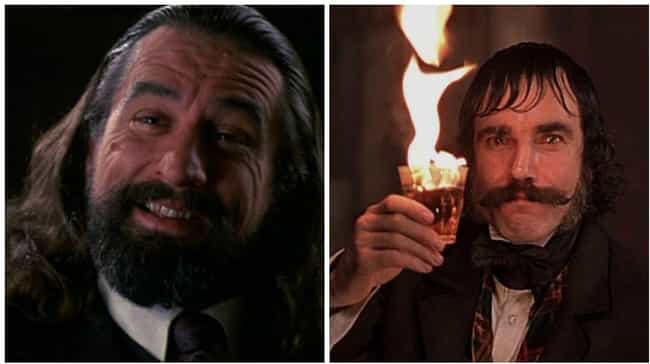 It took forever for Martin Scorsese to make Gangs of New York, his sprawling epic about racial, ethnic, and class tensions culminating in the New York Draft Riots. His passion for the project first arose in the '70s, and when he finally made the film in 2002, it starred ya boy Leonardo DiCaprio and mustachioed gentleman Daniel Day-Lewis.
When Scorsese first conceived of the project, his idea for a stellar cast was Dan Akroyd and John Belushi in the main roles. After Belushi died, the Bill Butcher part would have been played by De Niro. That never came to pass. Maybe for the better?