Total Nerd
Robert Downey Jr.'s Strange Journey From High-Risk Proposition To MCU Martyr

Robert Downey Jr. has been working in Hollywood for decades (just check out RDJ's filmography for proof), but not everyone thought he could headline a tentpole flick when he was cast in 2008's Iron Man. Flash-forward to 2019 and you'll find the MCU has established itself as the most profitable movie franchises in history, and much of that success lands right at the feet of the aforementioned RDJ.
Between Downey's time in prison and the overall reduction in positive coverage of his work, he seemed like the least likely candidate to take on the mantle of Iron Man. But in the 2010s, RDJ certainly owned his position as an integral part of the MCU. Now that his time with the Avengers has come to an end thanks to his final portrayal in Avengers: Endgame, it's time to look back at his rise to fame as the armored hero of the Marvel Cinematic Universe.
If you haven't seen Avengers: Endgame, expect some SPOILERS ahead!
A Few Years Before He Was Iron Man, He Was Behind Bars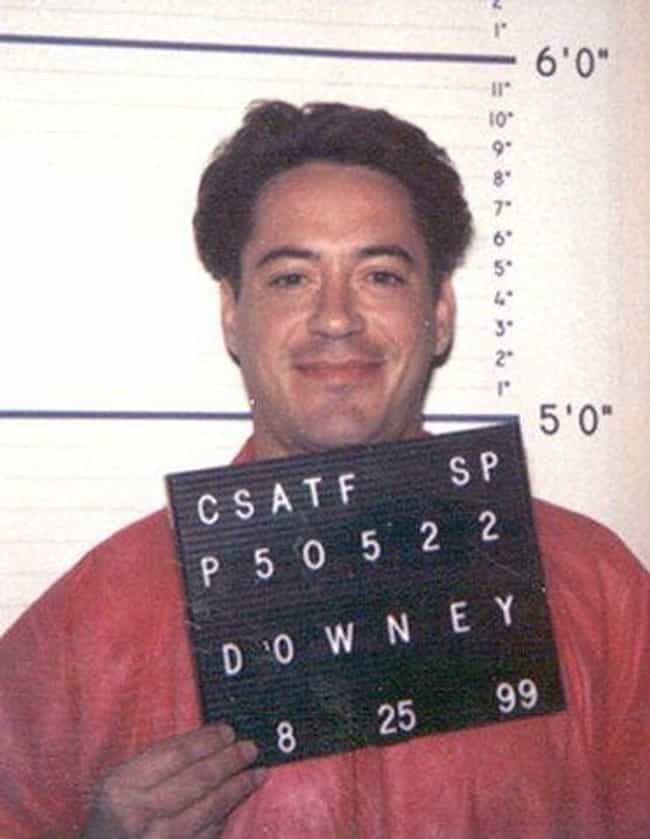 Between 1983 and 1995, Downey Jr. was an up-and-coming celebrity in Hollywood who starred in a number of films leading up to his critically acclaimed portrayal of Charlie Chaplin in 1992's Chaplin. He prepared for the role like no other performance in his career, and he was nominated for best actor at the 65th Academy Awards. Unfortunately, he lost to Al Pacino's performance in Scent of a Woman, but he continued to act in several acclaimed movies until his career hit a rough spot in 1996.
Between 1996 and 2001, RDJ was in the news for all the wrong reasons. He was detained for possession of illicit substances and an unloaded .357 Magnum while speeding down Sunset Boulevard. One month later, he was under the influence of a controlled substance when he trespassed on a neighbor's property and passed out in their home. His troubles didn't stop there thanks to a probation violation and some unsuccessful substance abuse rehab programs. In 1999, he explained to a judge that his substance issues began when he was 8 years old.
Downey's numerous imprisonments and substance problems nearly tanked his career, but he still managed to continue working, albeit while simultaneously working through the California Substance Abuse Treatment Facility and State Prison in Corcoran, California, where he was sentenced to a three-year probation term. He immediately went back to work with a role on Ally McBeal in 2000.
He Got Sober In 2003 But Was Borderline Uninsurable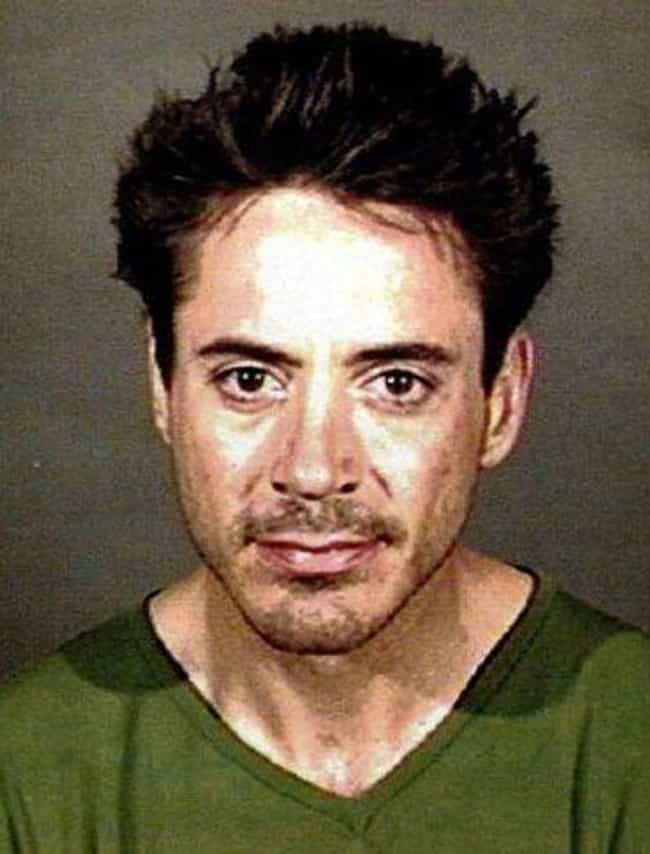 By 2003, RDJ had gotten sober and was working, but it wasn't easy to find regular work in Hollywood. The star had already been in numerous films and television projects, but it was hard to land anything major due to his being almost completely uninsurable.
When a production company sets about making a multi-million-dollar film, there's a lot riding on their lead. Because of this, companies take out insurance policies on their stars since replacing them midway through filming can be incredibly costly. It's standard practice, but seeing as how RDJ had such a troubled (and public) past, it was almost impossible to insure him. In order to overcome this, he had to take up roles that might have otherwise gone to less prestigious actors to prove he was no longer an insurance risk. It was also at this time that his usual salary of $2 million dropped 75% in an effort to bring in more roles.
Amazingly, there was one person who would insure RDJ, and it had everything to do with understanding what he'd been through. Mel Gibson reportedly paid to underwrite RDJ's insurance coverage when no company would. Gibson's own experiences with damaging his public image thanks to his issues pushed him to help out another actor going through the same thing. If not for Gibson, it's likely RDJ's career would have languished for years.
A String Of Acclaimed Roles In Smaller Films Put Him Back On The Map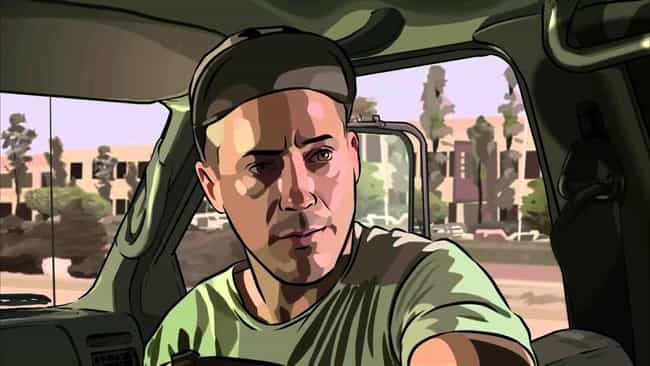 To help get himself back into being a bankable Hollywood star, RDJ picked up several roles that highlighted his rather impressive acting chops. Between 2003 and 2008, when Iron Man hit theaters, he starred in Kiss Kiss, Bang Bang; A Scanner Darkly; Zodiac; and Good Night and Good Luck, all of which earned him critical acclaim.
He also earned a number of award nominations for these roles, including three Satellite Awards, one Saturn Award, and one Screen Actors Guild Award. While he didn't receive any of the awards he was nominated for, the recognition for his efforts helped build a case that suggested he was on the road back to becoming a true Hollywood celebrity.
Jon Favreau Had To Fight Marvel To Cast RDJ As Tony Stark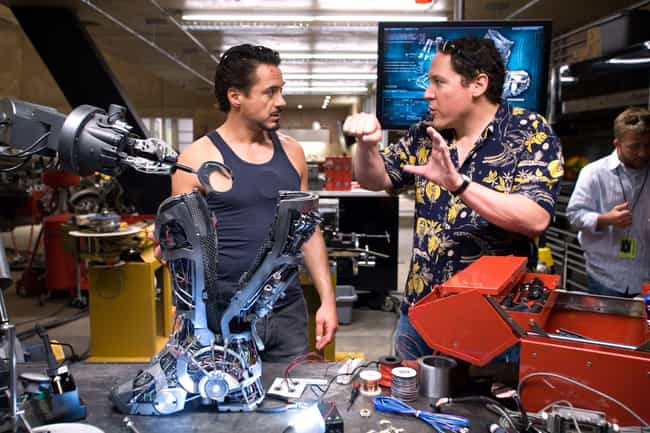 There weren't many people in the industry who considered someone like RDJ for the role of Tony Stark in Iron Man, but there really only had to be one to make it happen. The film's director, Jon Favreau, was adamant RDJ be given the role. Since he was the director, he had some pull, but he still had to fight for RDJ. In an interview on 100.3 Jack FM, Favreau described his difficulty in casting the actor:
I remember when we cast Robert Downey Jr. in Iron Man, and I was told no several times. It was my job as a director to show that it was the best choice creatively… and now the Marvel Universe is the biggest franchise in film history… Everybody knew he was talented… Certainly by studying the Iron Man role and developing that script I realized that the character seemed to line-up with Robert in all the good and bad ways. And the story of Iron Man was really the story of Robert's career. That was a big gamble on whether or not he was really serious about it…and now history has definitely proven that he was [very] serious about it and now he is the biggest star in the world.
There were some other big names thrown about at the time of casting - Marvel Studios' execs reportedly preferred Tom Cruise, Hugh Jackman, Nicolas Cage, Sam Rockwell, and Timothy Olyphant.