Celebrity Trivia
18 Things You Never Knew About Robert Downey Jr., America's Cool Uncle

Updated December 4, 2019
264.4k views
18 items
Robert Downey Jr.'s life has been many things - but never boring. The son of a filmmaker and an actress, he's remained in the spotlight since a young age. Robert Downey Jr. facts trace how he went from bit parts in '80s Brat Pack films to acclaimed leading roles in the early '90s.
From there, Robert Downey Jr. stories take a darker turn. The actor has struggled with a dependency on illicit substances throughout his life, and multiple arrests almost derailed his career entirely. Then, in a twist worthy of his outsized life, he made a comeback. Downey Jr. was cast in a little feature called Iron Man, and suddenly he was back on top.
In true Hollywood fashion, Robert Downey Jr. has plenty of tales to tell. From weird trivia about a fast food franchise to a career path that included both comedy and ballet, here are a few fascinating things about an undeniably charming leading man. (And if you're a fan, be sure to check out our Robert Downey Jr. movies list.)
He Almost Wasn't Iron Man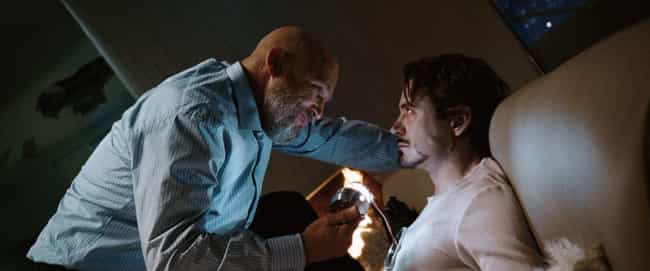 After Downey Jr.'s public years of struggling with a reliance on substances, many people in Hollywood feared he was unreliable. Marvel Studios was reluctant to cast him in their intended blockbuster Iron Man, and rejected the idea several times. It was director Jon Favreau who continuously brought up Downey Jr. and insisted on him for the part.
Favreau said he was so sure about the casting in part because the story of Tony Stark mirrored his friend's own journey: "By studying the Iron Man role and developing that script I realized that the character seemed to line-up with Robert in all the good and bad ways. And the story of Iron Man was really the story of Robert's career."
His High School Friends Included Rob Lowe, Sean Penn, And Charlie Sheen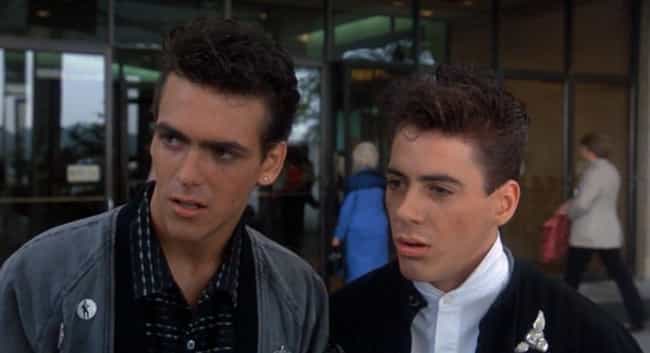 Future actors Rob Lowe, Sean Penn, Charlie Sheen, and Downey Jr. all attended Santa Monica High School together and were friends. According to Lowe, he and Sheen were the nerds of the crew.
He Thanked Burger King For Getting Him Clean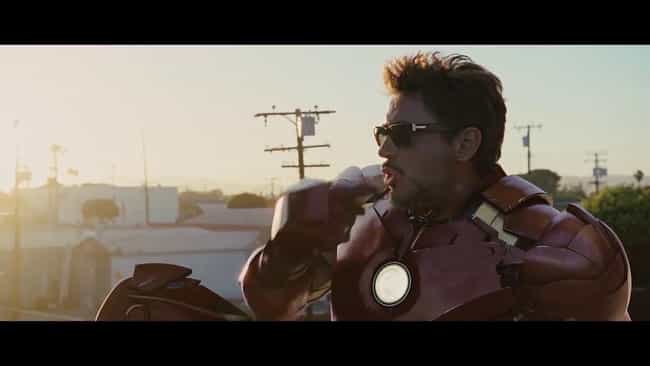 In 2008, Downey Jr. credited an unlikely source for helping him sober up. In an interview with Empire magazine, he described driving around with a car full of illicit substances one night in 2003. He stopped at Burger King and ordered a burger and large soda.
Apparently, the burger was so bad that it made him reevaluate his life, and he chucked his stash in the ocean.
He Left Jars Of His Own Urine On The Zodiac Set To Protest Overtime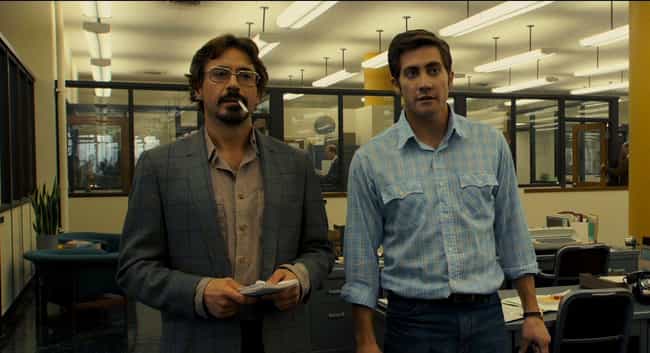 According to director David Fincher, Downey Jr. made his feelings on long work hours known while filming the 2007 film Zodiac. Supposedly, Downey Jr. would urinate in jars and leave them around set as a protest against working overtime.
Whether or not the story is true, filming likely took a while - Fincher is known to do dozens of takes of a single scene.