Graveyard Shift
From Good Aliens To Dream Demons, Robert Englund Is More Than Your Worst Nightmare
Updated December 26, 2019
30.3k views
12 items
Robert Englund burst into the horror genre as the grotesque yet intriguing villain Freddy Krueger in Wes Craven's 1984 film A Nightmare on Elm Street. The Freddy Krueger actor had never appeared in a horror movie before, but he quickly cemented his place as one of the genre's most prolific and beloved stars, starring in nine Elm Street endeavors. Englund has never tried to shed his relationship with Krueger, and loves meeting with fans at comic and horror conventions across the globe.
What's surprising about Englund's shift to the horror genre is that he's a classically trained actor who studied with Lee Strasberg and took drama courses at the Royal Academy of Dramatic Art. The young Robert Englund was a star of live theater, with fans camping outside his apartment for a quick chance to meet him more than a decade before his Elm Street success.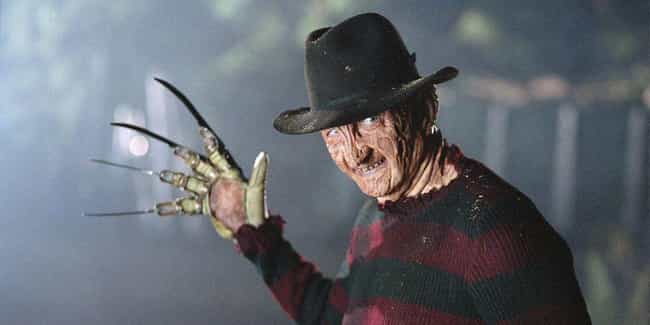 Englund Put Motor Grease In His Hair And Ash Under His Eyes For His Audition With Wes Craven
In an interview with WGN anchors in Chicago, Robert Englund described how he went about auditioning for the role of Freddy Krueger in the original A Nightmare on Elm Street. Englund explained that he really wanted to work with Wes Craven and knew he needed to impress the director to get the part. "I greased my hair back, because my hair, I was all blond surfer boy," Englund recalled.
He also noted that he was tan and muscular, not descriptors you would use for Freddy Krueger. Once he'd plastered his hair down, Englund rubbed cigarette ash under his eyes to make them appear sunken. Englund's method acting approach impressed Craven, and the rest is horror movie history.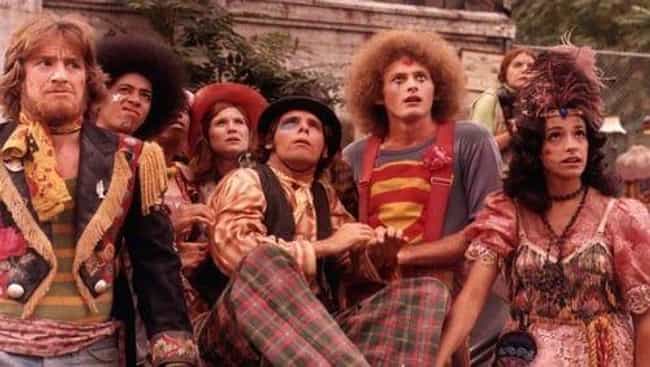 Nuns Camped Out At The Theater And Bought Him Beer When He Played Judas In 'Godspell'
By 1970, Robert Englund had been working steadily as a stage actor for several years when he landed the role of Judas in a regional theater production of Godspell. Englund said in an interview that the show was so popular 200-300 people would be turned away on any given night. This was also Englund's first experience of having a fan following when a group of nuns camped outside his apartment to meet him.
"I had done some press interview, and I said I liked Michelob beer," Englund recalled, "and these little nuns from the novitiate had left me six packs of Michelob." Englund cited the rock musical influence of Godspell and Jesus Christ Superstar for his "groupie nuns," whom he believed felt a connection to his portrayal of Judas.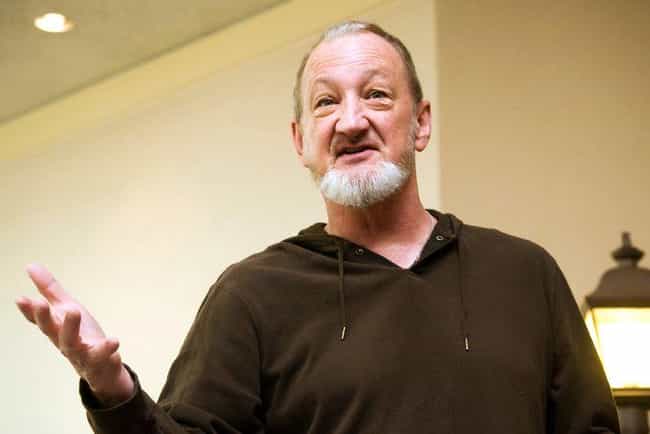 He Ended Up Auditioning For Han Solo Because He Was Rejected For 'Apocalypse Now'
Nearly a decade before A Nightmare on Elm Street debuted in theaters, Robert Englund auditioned for two of the most successful films in movie history, but was cast in neither one. Englund was up for the surfer role in Apocalypse Now, and thought he was sure to get it being an athletic surfer with a deep tan and long blond hair. To his dismay, Englund was told by the casting director that he was "too old" for the part. Englund remembered the woman saying, "You might be right for something across the hall."
As is turned out, they were holding auditions for Star Wars in the same building. While the internet rumor mill often cites Englund as auditioning for Luke Skywalker, he recently set the record straight, saying that he actually auditioned for the role of Han Solo.
Englund has no hard feelings about losing the role to Harrison Ford, and has said that he even went to the set with Mark Hamill, and has a vintage Imperial Walker in his office.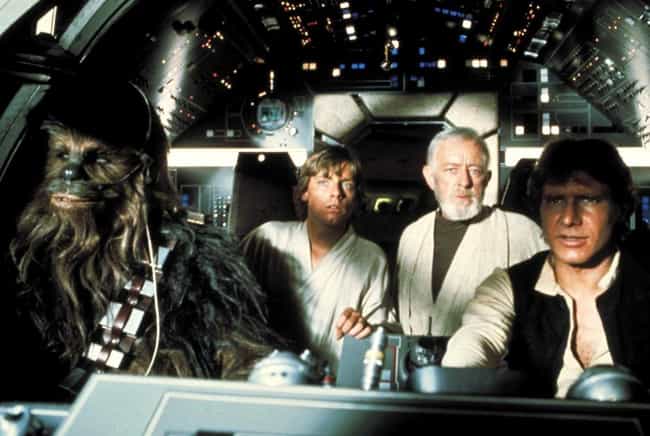 Englund Was The First Person To Tell Mark Hamill About 'Star Wars'
The story of Robert Englund's relationship with Star Wars has morphed over the years in a sort of game of Hollywood telephone, but both Englund and Mark Hamill have set the record straight on who told who about the film. In a 2019 interview, Englund explained that he told Hamill about Star Wars after being briefly considered for the role of Han Solo.
In a 2018 interview, Hamill confirmed this fact, while also saying that when he called his agent, she had already booked him an audition for the part of Luke Skywalker. During the interview, Hamill quipped, "In Hollywood, you don't tell your friends about a role until you've been rejected yourself."
Although Englund wasn't cast in the film, he remained close friends with Hamill and told interviewers, "Mark shared all the great gossip of the making of Star Wars." Hamill would later help Englund with green screen work based off of his extensive experience with the technology.