Celebrities
19 Interesting Facts You May Not Know About Robert Rodriguez

Updated June 14, 2019
548 votes
184 voters
22.7k views
19 items
List Rules Vote up the most surprising fact about this master of gore
If you've ever sat through an entire Robert Rodriguez film, you've probably got just as much of an insatiable craving for blood and gore as he does. With a cult following similar to his friend and partner-in-crime, Quentin Tarantino, Robert Rodriguez has been able to cultivate a catalogue of unique and boundary-pushing films.
With his directorial break out El Mariachi, Rodriguez quickly carved out a place in Hollywood where he could remain autonomous over his creations. He went on to collaborate with Tarantino on the El Mariachi trilogy sequels, as well as vampire gore classic From Dusk Till Dawn. But it wasn't until Rodriguez joined his name to Frank Miller's Sin City that his career really exploded. His insistence on sticking with the aesthetics and tone of the graphic novel captured Rodriguez's commitment to his source material, and made him a comic book hero in his own right.
But Rodriguez isn't only known for his racy, violent material. He also founded the Spy Kids family film franchise, which showcased his true colors as a family man. Rodriguez has five kids with his former wife, Elizabeth Avellán. His children are what inspired him to make a family film like Spy Kids, and it only further solidified his reputation for cinematic versatility.
Considered a very offbeat and eccentric director (but what director isn't?), Rodriguez has garnered a special kind of respect within the industry. Throughout this list are some of the most
interesting facts and trivia
that provide insight into who Robert Rodriguez really is. Stories, quotes, and anecdotes about the director can make him sound almost mythical. So here are 19 interesting facts you may not know about Robert Rodriguez.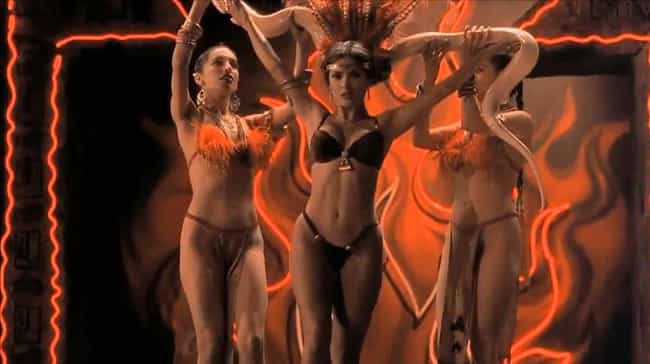 He Avoided an NC-17 Rating with a Weird Trick
From Dusk Till Dawn
is insanely gory and violent, pretty much like any Rodriguez film. Worried that the MPAA would assign his Aztec vampire film an NC-17 rating, Rodriguez replaced all the blood used in the film with
green blood
. The simple switch helped Rodriguez get an R rating due to the fact that the blood didn't look realistic any longer.
He Found Out He Was Related to Danny Trejo During Filming
Rodriguez and Trejo had already worked together on a few films. But it wasn't until they started filming Trejo in
Desperado
that the two realized
they were related
, when a family member pointed out to Trejo that he and his director were second cousins. He told an interviewer: "When I was doing in Mexico, and my relatives came down from San Antonio to visit me, my uncle said, 'Hey, that's your cousin!' So we're lifelong friends now."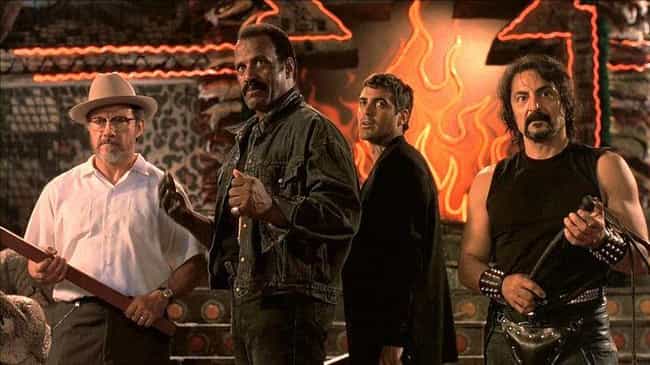 He Gave Quentin Tarantino His First Writing Gig
Rodriguez commissioned Quentin Tarantino
to rewrite
the script for
From Dusk Till Dawn
for $1500.
It was Tarantino's first paid writing gig, even though he had produced and submitted much of his own work prior.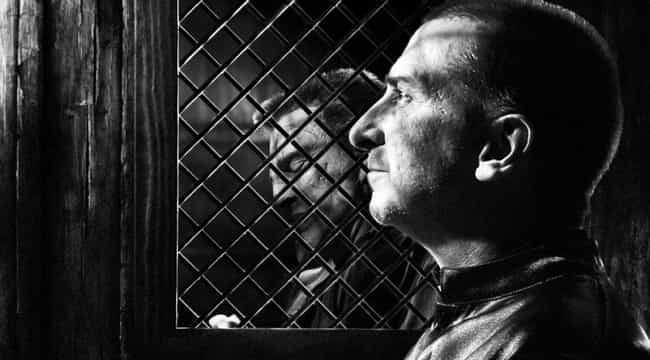 He Resigned From the Director's Guild For Frank Miller
After the completion of production on
Sin City
, Rodriguez adamantly refused to take any screenwriting credit, as he believed Frank Miller's source material basically wrote the film. But when Rodriguez petitioned for Miller to be credited as co-director on
Sin City
, the Director's Guild of America shut him down. Out of protest,
Rodriguez quit
the Director's Guild and started making films under his Troublemaker Studios company instead.