Action

RoboCop 2014 Movie Quotes

31 votes
18 voters
5.6k views
8 items
"RoboCop" (2014) movie quotes remake the popular science fiction action film from 1987. Directed by Jose Padilha, "RoboCop" was written by Joshua Zetumer using characters originally created by Edward Neumeier and Michael Miner. "RoboCop" returned to theaters in the United States on February 12, 2014.
In the 2014 version of "RoboCop," Detroit police officer Alex Murphy (Joel Kinnaman) is injured in a car bomb explosion. With his wife Clara's (Abbie Cornish) somewhat consent, Alex is placed into the RoboCop program. Under the lead of OmniCorp CEO Raymond Sellars (Michael Keaton) and scientist Dr. Dennett Norton (Gary Oldman), the RoboCop program aims to convince the public to accept mechanized bots in their society, which in turn would make OmniCorp a boatload of money.
Alex wakes following the accident to learn that he's been made part robot and will now be fighting crime on the streets with the help of his new form. Alex soon learns that though he was told he has free will, his actions are actually being controlled by the system, that is until Alex turns the tables and overrides the system to enact his own agenda.
This "RoboCop" remake might not get all the praise of the original but other films in theaters at the same time did such as
"The Lego Movie,
"Gimme Shelter,"
"I, Frankenstein,"
"Ride Along,"
"Jack Ryan: Shadow Recruit,
"The Wolf of Wall Street,
"The Secret Life of Walter Mitty,
"Anchorman 2: The Legend Continues"
"Her,"
"American Hustle,"
"Saving Mr. Banks,"
August: Osage County,
"The Hobbit: The Desolation of Smaug,"
"Dallas Buyers Club,"
"Philomena,
"Inside Llewyn Davis,"
"Out of the Furnace,"
"12 Years a Slave,"
and
"Frozen"
.
The Future of American Justice
Pat Novak: "Until today, Thomas King was a convicted felon, wanted for rape, arson and murder. Here he is, just steps away from two of Detroit's finest. These two officers are complete unaware of the monster in their midst. And then, in 60 seconds, I repeat, just 60 seconds, Detective Murphy brings him down. This, my friends is the future of American justice. How many, like Thomas King, will pay for their crimes now that Robocop is here?"
On his television show, The Novak Element, Pat Novak talks about the benefits of having mechanized police soldiers on the streets. He talks about the controversial subject with the hopes that he will convince the masses and the government, to allow this technology to become reality.
Should this be higher or lower?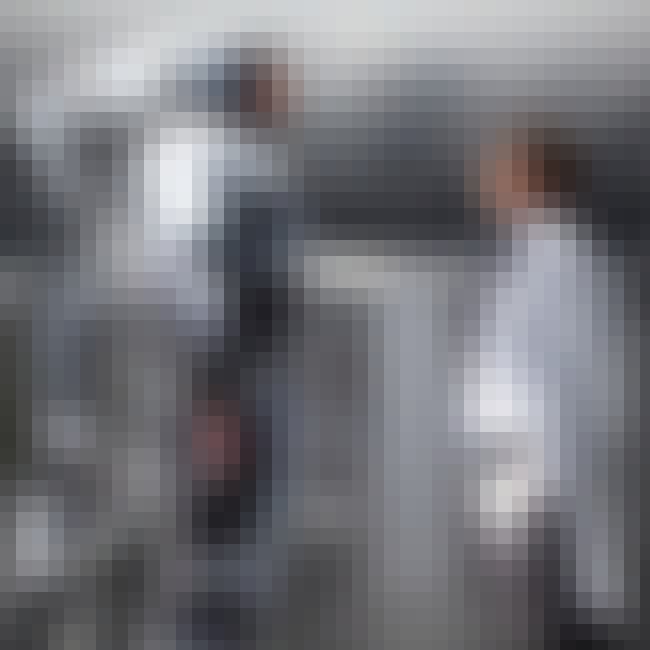 Dr. Dennett Norton: "When the machine fights, the system releases signals into Alex's brain, making him think he's in control, but he's not. It's the illusion of free will."
Dr. Norton reveals a secret about Alex's being. While Alex will think that he has free will, in reality, he is being controlled by a system much bigger than him.

Should this be higher or lower?
A Figure They Can Rally Behind
Raymond Sellars: "We need to give Americans a figure they can rally behind. We're gonna put a man inside a machine."
Raymond Sellars wants to convince the public to allow mechanized beings, which will in turn make his company a ton of money. But convincing the masses to get behind him will be tough, though he has an idea.
Should this be higher or lower?
Dr. Dennett Norton: "Time to wake him up."
Alex Murphy: "Where am I?"
Dr. Dennett Norton: "You were in an explosion. We're here to make you whole again."
Alex Murphy: "What kind of suit is this?"
Dr. Dennett Norton: "It's not a suit. It's you."
Alex Murphy: "What the hell did you do to me?"
Following his tragic injury, Alex wakes up to find himself as now part robot. While Dr. Norton tries to explain what has happened, the news is hard for Alex to take.
Should this be higher or lower?