Music
The Best Rock Against Communism Bands

409 votes
129 voters
8.5k views
14 items
Rock Against Communism artists list, with photos, ranked best to worst by votes. List of good Rock Against Communism bands includes a filter so you can sort by the groups's label and what albums they've put out. This list of the top Rock Against Communism bands in the world includes all musicians who have released recordings that have gotten distribution, and is an up-to-date list. Rock Against Communism groups and artists are shown below along with any additional genres in which their music belongs. If available, you can also see information about where all Rock Against Communism bands on this list got started. These are truly the greatest Rock Against Communism bands of all time, since the most famous Rock Against Communism artists ever are listed, and the order is decided by actual fans of the best Rock Against Communism music.
You can click on the Rock Against Communism band names to see more information about that particular notable Rock Against Communism group. If they're near the top of the best Rock Against Communism artist list, though, then they should have at least some information available. All the top Rock Against Communism bands named on the list also have discographies on their pages if you click on the Rock Against Communism band names themselves.
The list you're viewing is made up of many different artists, like Ulf Ekberg and Ian Stuart Donaldson. Rank your favorite artists to see them get to the top of the list. Always vote for things like Skrewdriver or Absurd if you like them.
All important, significant and iconic names in Rock Against Communism music history deserve your votes, so make sure to choose wisely. You can only vote once on this list.
The list includes all new Rock Against Communism bands, and if there are any missing on the list, you can always add them yourself. Just make sure they aren't already on the list and check your spelling, because this is already an accurate compilation of the best examples of Rock Against Communism, as well as a good place to start if you're asking yourself, or friends, exactly how to get into Rock Against Communism music. Especially since the bands at the top of the list will at the very least be the best choices if you're looking for a list of good Rock Against Communism bands with which to start out. No point in listening to them if they aren't actually good or even half-way decent Rock Against Communism bands.
This list answers the questions "who are the best Rock Against Communism bands of all time?" and "who is the greatest Rock Against Communism musician ever?"
If you know enough about the genre, please vote based on the quality of the band's music instead of just voting for the most popular Rock Against Communism Bands that you might've heard of, but not really listened to closely enough to cast an informed vote.
You can get a lot more out of this list by sharing it with your friends and comparing how the votes affect the list. (14 items)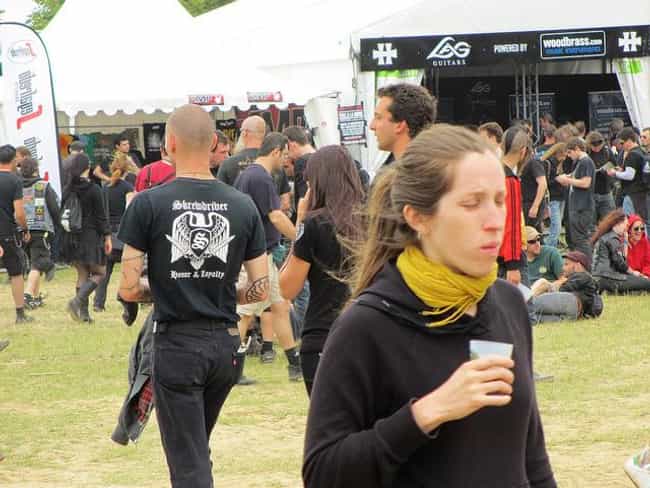 Skrewdriver was a rock band formed by Ian Stuart Donaldson in Poulton-le-Fylde, England in 1976. Beginning as a non-political, non-racist punk rock band, Skrewdriver evolved into the most prominent neo-Nazi rock band in the world. Their original line-up split in 1979 and Donaldson reformed the band with different musicians in 1982. The new version of the band played a leading role in the Rock Against Communism movement. ...more on Wikipedia
Genres (Music): Nazi punk, Rock Against Communism, Punk rock, Oi!
Albums: Hail the New Dawn, Hail Victory, We've Got The Power, Blood & Honour, Warlord, + more
No Remorse was a British neo-Nazi rock band formed in 1986 led by white power skinhead singer Paul Bellany, aka Paul Burnley. They were associated with Ian Stuart's Blood & Honour group. In 1988, their debut album, This Time The World, was released, and later that year the band recorded See you in Valhalla after changing record label from Rebelles Européens to Rock-O-Rama Records. In 1989 they recorded the albums The New Stormtroopers and Blood Against Gold. In 1990, their album Blood Against Gold was released, and for the first time, No Remorse performed in North America; first in Ottawa, Canada, and then at Aryan Fest in Oklahoma, USA. In 1991, No Remorse held a concert in Brandenburg, ...more on Wikipedia
Genres (Music): Rock music, Rock Against Communism
Albums: Rare Remorse, This Time the World, The New Stormtroopers, See You in Valhalla, Under the Gods, + more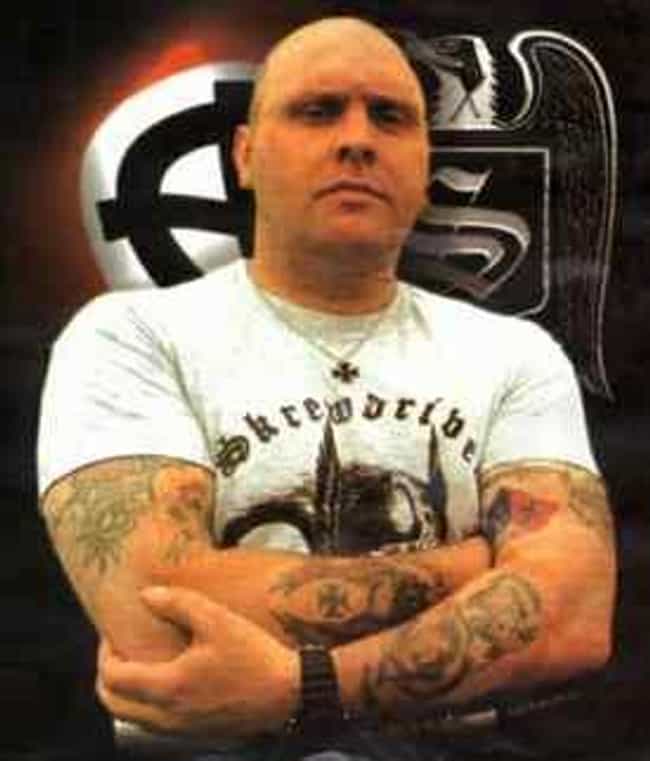 Ian Stuart Donaldson (11 August 1957 – 24 September 1993), also known as Ian Stuart, was a white supremacist musician from Poulton-le-Fylde, Lancashire. He was best known as the frontman of Skrewdriver, an English Oi! band which, from 1982 onwards, he rebranded as a white power rock band. He raised money through white power concerts with his Blood and Honour network. Donaldson attended Baines School in Poulton, where he met Sean McKay, Phil Walmsley, and John Grinton. They formed the cover band Tumbling Dice, who played songs by The Rolling Stones and other bands. In 1975, they formed Skrewdriver, a band that gained a reputation for attracting violence at their concerts.After the original ...more on Wikipedia
Genres (Music): Rockabilly, Folk music, Nazi punk, Rock Against Communism, Punk rock
Albums: No Turning Back, Slay The Beast, Patriot
Landser was a German neo-Nazi rock band. Landser is an old-fashioned German colloquialism for a low-ranking soldier. The band, which is outlawed in Germany, was previously called Endlösung, and was founded by members of the neo-Nazi group Die Vandalen - Ariogermanische Kampfgemeinschaft, which was founded in 1982. They performed only one concert that was open to the public, and did so wearing masks. However, they held several private concerts in restaurants in Berlin, Germany. Landser had their CDs manufactured abroad, mainly in the United States, Canada and Eastern Europe. The music is distributed online, by underground dealers through peer to peer networks or purchased from music labels in ...more on Wikipedia
Genres (Music): Rock Against Communism, Punk rock, Hard rock, Oi!
Albums: Tanzorchester Immervoll, Das Reich kommt wieder, Ran an den Feind, Rock gegen Oben, Guess Who's Coming to Dinner?, + more