Alcohol

Rock Bands With The Coolest Custom Beers

16 votes
7 voters
14 items
Follow
List Rules Vote up the rockin' beers you'd be proud to tip back.
Heavy rock and beer go together like condoms and casual sex. If you're gonna regularly indulge in one, it sure helps to have a stockpile of the other. Okay, Ozzy once said, "Wine is fine, but whiskey's quicker." Nonetheless, there's nothing like sipping a quality IPA, a hearty stout, an amber ale, a smooth lager or even a cheap but potent malt liquor with the speakers thumping. Even sh*tty groups sound better after a few beers. And who better to judge a good brew than dudes whose bands are supplied with cases of the stuff every night on tour?
Then there are the super-serious beer guys, like Khemmis drummer Zach Coleman, who works as the head brewer of metal beer producer TRVE Brewing in Denver, and super-metalhead and 3 Floyds brewer Todd Haug, who has worked with various bands to come up with cool signature products.
Iron Maiden, Megadeth, Mastodon, Kid Rock, and AC/DC are just a handful of major rock musicians to market their own beers. Other, far more mainstream entities, including the Grateful Dead Estate, Paul McCartney, Pixies, Elbow, New Order, Queen and, yes, Hanson have joined the signature beer sweepstakes. But seriously. Who's gonna drink harder, rock harder, destroy more sh*t and puke more frequently than hard rock and metal bands and their fans? So, ignore those indie and classic rockers and get your micro-beers from dudes that know a Hefeweizen from a Belgian pale ale, or at least drink enough that, after a few, the differences between a Pliny the Elder double IPA and Pabst Blue Ribbon don't mean a thing.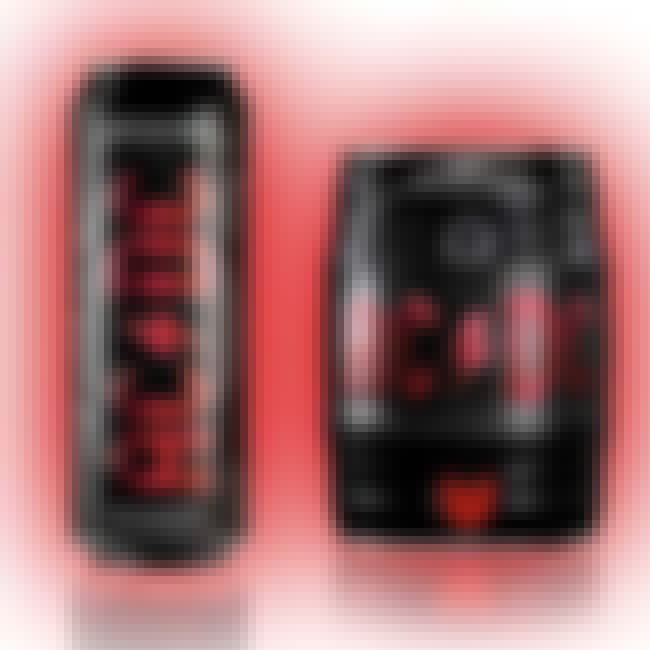 Nevermind that guitarist Angus Young doesn't drink, AC/DC's heralded vocalist Bon Scott loved beer to absolute excess. So the band's got cred. Plus, go find an AC/DC fan without a beer and we'll show you a teenager without a smart phone.
The band doesn't mess around when it comes to their eponymous custom German-style beer, which is available in 24-ounce cans and Sapporo-style mini barrels. Both are 5% ABV and the barrel can depicts a silhouette image of Angus wearing a guitar. Both feature a black can, an emblem pattern and the band's logo in bright red. As the band sang, "Have a drink on me" -- they're not gonna pay for it or anything, but you have their glowing endorsement to delve in.

Tip it or skip it?
see more on AC/DC
One of the leaders in the band beer business, Iron Maiden took their ESB-style Trooper premium British ale to the market in 2013. Ever the industrialists, they're now on to their fourth partnership deal with UK company Robinson Brewing. Hallowed is a 6.0% ABV Belgian-style red ale – compared to the 4.7% ABV of The Trooper.
The image on the Hallowed bottle isn't as cool as the Trooper, which depicted the band's mascot Eddie charging into battle holding the British flag. For Hallowed, Maiden decided to position Eddie wearing a brown robe, brandishing a noose and standing in front of a stained glass window which feels more "Run To The Hills" than have a nice quiet drink.

Tip it or skip it?
see more on Iron Maiden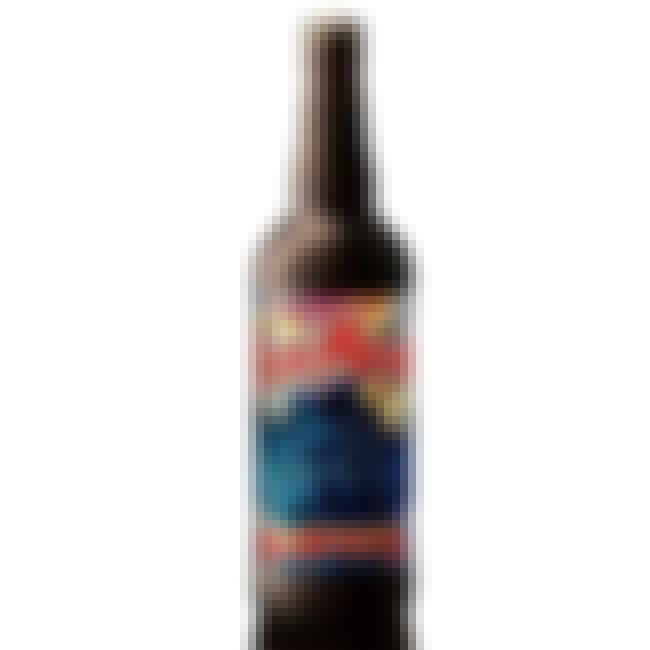 In Norwegian mythology Ragnarok is the last battle that brings on the apocalypse. So, while the gods are lining up their sides for the final confrontation, you might as well toast them with Viking metal band Amon Amarth's Ragnarok beer. The brew is a robust Aesir porter made with deep-roasted malts and honey to give the beverage a dark color and rich taste. It has an 8.2% ABV and an IBU of 40. As the manufacturer's website reads, "When Heimdal sounds the Gailar Horn for the last battle, this is the beer the gods will drink."

Tip it or skip it?
see more on Amon Amarth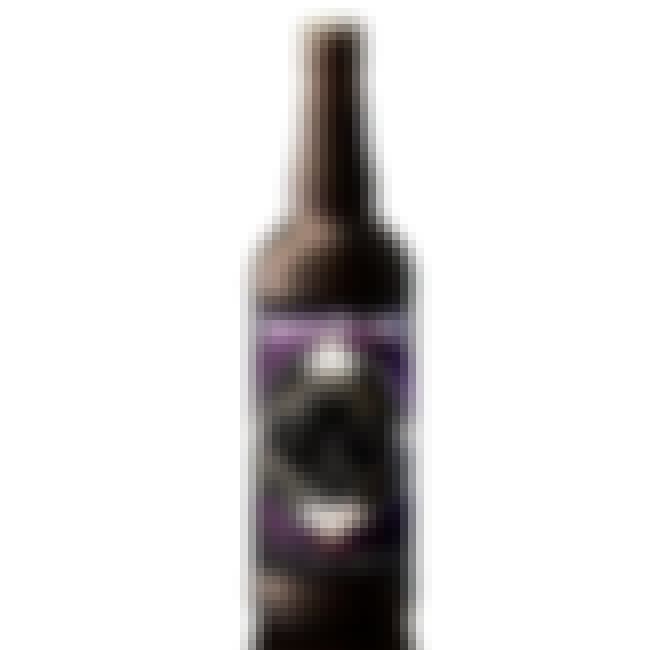 Like many of their peers, Chicago-based post-metal rockers hooked up with 3 Floyds for their custom beer. The Indiana brewers celebrated the band's textural, climactic music with the a black India pale ale called Immutable Dusk, named after a track on Pelican's 2013 album Forever Becoming. It's a little unclear if the label art depicts an angry looking undead, gray fleshy creature or odd elephant with a small trunk raised in the air. No matter. Says the brewer: "This Cascadian Immutable Dusk-style ale is as unwavering in its dark and beguiling flavor as its namesake." The hearty 7% ABV is a healthy start.

Tip it or skip it?
see more on Pelican