Animated

Rock Dog Movie Quotes

117 votes
39 voters
1k views
List Rules Vote for your favorite Rock Dog movie quotes!
Rock Dog movie quotes help tell the story in the film about one Tibetan mastiff who seeks to become a rock star. The animated family movie was directed by Ash Brannon using a screenplay he created with Kurt Voelker based on the graphic novel Tibetan Rock Dog by Zheng Jun. Rock Dog opened theatrically in the United States on February 24, 2017.
In Rock Dog, Bodi (voiced by Luke Wilson) is a music-loving Tibetan mastiff dog who lives on Snow Mountain with his father, Khampa (voiced by J. K. Simmons). Just as his father does, Bodi is believed to one day become a guard to the sheep on the mountain, but Bodi yearns for a different career, one as a rock star. After Khampa relents, Bodi heads to the city to pursue his dream.
Bodi hooks up with British rock legend and cat Angus Scattergood (voiced by Eddie Izzard). Angus begins to mentor Bodi and teach him how to be a rock star. But Bodi's travels to the city also are noticed by Khampa's nemesis, Linnux (voiced by Lewis Black), the leader of a gang. Linnux desperately wants to take control of Snow Mountain and sends his henchman Riff (voiced by Kenan Thompson) to kidnap Bodi for leverage. But things don't exactly go as planned.
Rock Dog opened in theaters alongside other fun February 2017 movies such as A Cure for Wellness, Fist Fight, The Great Wall, and Moonlight.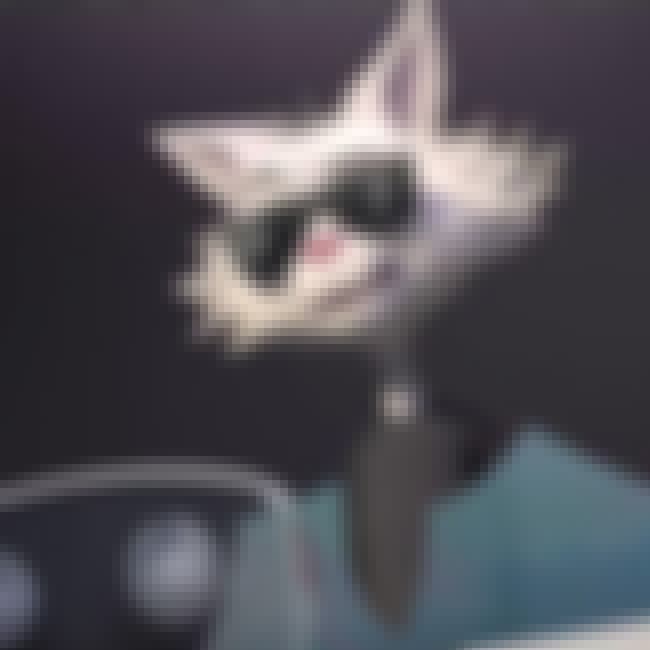 Angus Scattergood: You are totally on fire. You blew up my room. You blew up my room!
When Angus tells Bodi that he's on fire and blew up his room, Angus isn't kidding. Bodi literally blew up Angus' room and it's now in total disarray.

Should this be higher or lower?
I've Decided to Become a Musician
Bodi: Dad, I've decided to become a musician.
Khampa: You're not going to be a musician, Bodi. You're going to be a guard!
When Bodi announces to his father, Khampa, that he wants to pursue his dream of music in these Rock Dog movie quotes, his father's response isn't exactly what Bodi wanted. As Khampa explains, Bodi is meant to be a guard dog, not a musician.
Should this be higher or lower?
Bodi: [singing] I like it loud. I like it tight. Beating a rhythm like it's never gonna stop.
Khampa: That boy is really starting to steam my clams.
While Bodi loves to sing and make music, his father, Khampa, doesn't exactly enjoy hearing said music. Maybe Bodi should head to the city and pursue his music there.
Should this be higher or lower?
Fleetwood Yak: Bodi isn't you. He's looking for his own paradise.
...
Bodi: What's this?
Khampa: Go to the city. Find that passion! I love you, son!
Khampa can't understand his son Bodi's dream of music but when Fleetwood Yak explains that Bodi wants to make his own path in life, he gets it. As a result, Khampa presents Bodi with a ticket to the city and approval for his passion.
Should this be higher or lower?