Music History

The Nastiest Fights In Rock & Roll Hall Of Fame History

16.8k votes
5.4k voters
559k views
11 items
List Rules Vote up the band you think created the biggest drama.
At this point, the Rock & Roll Hall of Fame in Cleveland has hosted as many marquee fights as Madison Square Garden. Since 1986, the Rock Hall has been the site of moving speeches, great performances, and legendary jams. But some artists get bewildered, disillusioned, and even enraged by the process and protocol of the foundation.
Fights involving ex-bandmates, current bandmates, Hall of Fame executives, judges, and anyone else within range of the podium regularly occur. Along the way, the musicians have created controversies nearly as memorable as the actual inductions.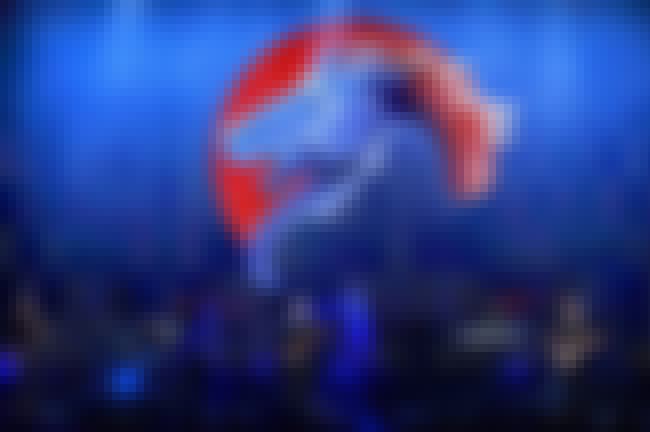 In one of his many mega-hits, "The Joker," '70s mainstay Steve Miller sang he "sure don't want to hurt no one." But when he got inducted into the Rock & Roll Hall of Fame, he took a stab at the Hall that was honoring him.
Miller chided the institution to "be more inclusive of women" and take a greater role in promoting music education in schools. Backstage, he continued, commenting that his experience with the Hall was "unpleasant" and "they need to respect the artists they say they're honoring, which they don't."
Miller didn't stop there, telling The New York Times he nearly skipped the event and stayed home:
"When they told me I was inducted they said, 'You have two tickets - one for your wife and one for yourself. Want another one? It's $10,000. Sorry, that's the way it goes.' What about my band? What about their wives?"
When a Hall of Fame publicist told Miller to "wrap it up," he snapped, "No, we're not going to wrap this up. I'm going to wrap you up. You go sit down over there and learn something." Now, that's no joke.

Was this dramatic?
see more on Steve Miller
As many inductees complain, the Rock Hall doesn't always invite ex-members to attend a band induction. In 2006, the establishment invited former Blondie members Frank Infante (guitar, bass), Jimmy Destri (keyboards), Nigel Harrison (bass) and Gary Valentine (bass, guitar). Unfortunately, vocalist Debbie Harry, guitarist and bassist Chris Stein, and drummer Clem Burke didn't want them there for various reasons, ranging from past lawsuits to bitterness over alleged substance abuse problems.
They all showed up anyway, but weren't allowed to perform with Blondie. When Infante accepted his award, he let fly with his grievances:
I'd like to thank the Hall of Fame for inviting us, and for not writing me, Gary and Nigel out of rock 'n' roll history. This is like one of the greatest gigs you could do as a musician. ... Actually, one thing that would make it better would be if we could actually perform for you tonight, but for some reason, some of us are not allowed to do that. I don't know what we could do about that. I'd like to play.
Was this dramatic?
see more on Blondie
When they got nominated, English punk pioneers The Sex Pistols made it crystal clear they weren't interested. So, they penned a typo-riddled open letter that resounded with anti-industry, anti-capitalist, f*ck you sentiment:
Next to the Sex Pistols, rock and roll and that hall of fame is a piss stain. Your museum. Urine in wine. Were [sic] not coming. [We're] not your monkey and so what? Fame at $25,000 if we paid for a table, or $15,000 to squeak up in the gallery, goes to a non-profit organisation selling us a load of old famous. Congradulations [sic]. If you voted for us, hope you noted your reasons. [You're] anonymous as judges, but your still music industry people. We're not coming. You're not paying attention. Outside the sh*t-stem is a real SEX PISTOL.
Was this dramatic?
see more on Sex Pistols
The biggest scuttlebutt regarding the 33rd-annual event surrounded '80s easygoing English rockers Dire Straits - who haven't been so chill about their appearance. In the days leading up to the event, it remained unclear who would show up and whether they'd perform. Frontman Mark Knopfler, guitarist David Knopfler, drummer Pick Withers, bassist John Illsley, keyboardist Alan Clark, and keyboardist and guitarist Guy Fletcher were invited to attend and play.
But only Clark, Illsley, and Fletcher RSVPd. Reports claim the Knopfler brothers get along about as well as Ray and Dave Davies of the Kinks, which explains why they've both been gun-shy about committing.
While Mark remained mum about whether he would attend, David, who initially seemed enthusiastic, later lashed out on Facebook at the Rock Hall for refusing to pay his expenses to get to Cleveland:
I can well understand that with only $5 million a year in sponsorships and 100k a table and no fees for the artist, that paying my taxi to the airport must have given them heart murmurs like Squeers hearing Oliver Twist asking for more and frightened them into refusal. Otherwise one might get the wrong idea entirely about what they're all about.
Ultimately, neither of the Knopfler brothers showed up, and the Straits ended up making history again: as the first band inducted into the Hall without an induction speaker.

Was this dramatic?
see more on Dire Straits