theater

Rock of Ages Movie Quotes

124 votes
39 voters
29.7k views
10 items
Follow
Embed
'Rock of Ages' movie quotes include some of the best lines from this 2012 musical film, adapted from the hit Broadway play of the same name. 'Rock of Ages' features an
all-star cast
, including
Tom Cruise,
Julianne Hough,
Alec Baldwin,
Russell Brand,
Catherine Zeta-Jones,
Paul Giamatti,
Mary J. Blige, Bryan Cranston and
Malin Akerman
. The rock musical movie is directed by Adam Shankman ('Hairspray'). See one of your favorite lines from 'Rock of Ages' listed? Vote it up! And, if you spot a 'Rock of Ages' movie quote that's missing, add it to the list!
In 'Rock of Ages,' small town girl Sherrie Christian (Hough) arrives in L.A. in 1987 and starts working as a waitress at The Bourbon Room. There, she meets handsome busboy Drew Boley (Diego Boneta). Sherrie dreams of becoming an actress, and Drew wants to be a rock star -- but for now, they're just working at the club every night. When Mayor Mike Whitmore (Bryan Cranston) announces that he wants to shut down The Bourbon Room and clean up the rest of the Sunset Strip, with help from his wife, Patricia (Catherine Zeta-Jones), the club's owner, Dennis Dupree (Alec Baldwin) and manager, Lonny Barnett (Russell Brand), hatch a plan: They want famed rock singer Stacee Jaxx (Tom Cruise), the lead singer of Arsenal, to play Arsenal's final show at The Bourbon Room, in hopes of raising enough money to save the club.
What are Rock of Ages quotes? Take a look here and get that answer for yourself.
If you're looking for more blockbuster movie quotes, check out these lists for the best lines from
'The Avengers,'
'Snow White and the Huntsman,'
'Men in Black III,'
'Dark Shadows,'
'The Dictator,'
'Prometheus,'
'Battleship,'
'The Hunger Games,'
'What to Expect When You're Expecting'
and
'Madagascar 3: Europe's Most Wanted.'

Dennis Dupree: "Stacee, you made it!"
Stacee Jaxx: "Hey man..."
Dennis Dupree: "Hey man!"
Stacee Jaxx (points to monkey): "No, this is Hey Man."
Dennis Dupree (looks at monkey): "Hey Man" (monkey screeches, Dennis quickly walks away)
Tom Cruise stars in 'Rock of Ages' as Stacee Jaxx, a rock star who definitely lives the life, right down to his pet monkey, Hey Man. Because really, all rock music gods need pet monkeys...

Justice (to Sherrie): "That stage is a pedestal, and when you're up there, you're untouchable."
Venus Club owner Justice Charlier (Mary J. Blige), explains the ropes of the strip club to Sherrie, and then she bursts into song, singing "Anyway You Want It" (by Journey).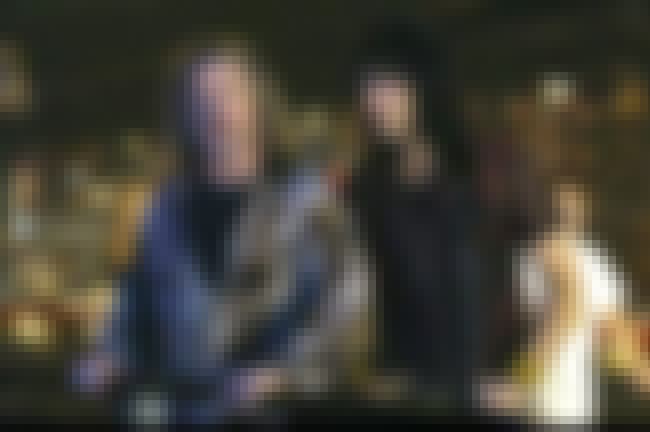 Dennis Dupree: "Oh my God, I just threw up."
Lonny Barnett: "Where?"
Dennis Dupree: "In my pants."
Dennis and Lonny (Russell Brand), The Bourbon Room's manager, are understandably nervous about whether they'll be able to save the club. So much so that Dennis' bodily functions rage out of control (TMI, definitely TMI).

Patricia Whitmore: "This man spews out three things: Sex, hateful music, and...sex!"
Patricia Whitmore (Catherine Zeta-Jones), wants nothing more than to see The Bourbon Room shut down for good. Patricia's husband, LA Mayor Mike Whitmore, is leading a campaign to shutter the club (and any others like it). To Patricia, Stacee Jaxx represents all that is bad and unholy in this world.