Music
Rock Stars You Didn't Realize Were Swapping Ladies All The Time

Updated September 28, 2018
1M views
12 items
There is something about rock and roll musicians and the response they elicit from members of the opposite sex that seems to smash the boundaries and limitations of traditional romantic and emotional relationships. Rock and roll love triangles, rock stars who shared women, and rock stars who fought over women seem like just another day at the office for the biggest name music makers. Toss in unlimited amounts of narcotics, alcohol, and money, and you have a recipe for some amazing rock star love drama. Although you may have to take a shower after reading about some of these escapades, you'll probably no longer envy the lot of many of the the most famous groupies, ladies who featured so prominently in the romantic lives of some of the best rockers of recent memory.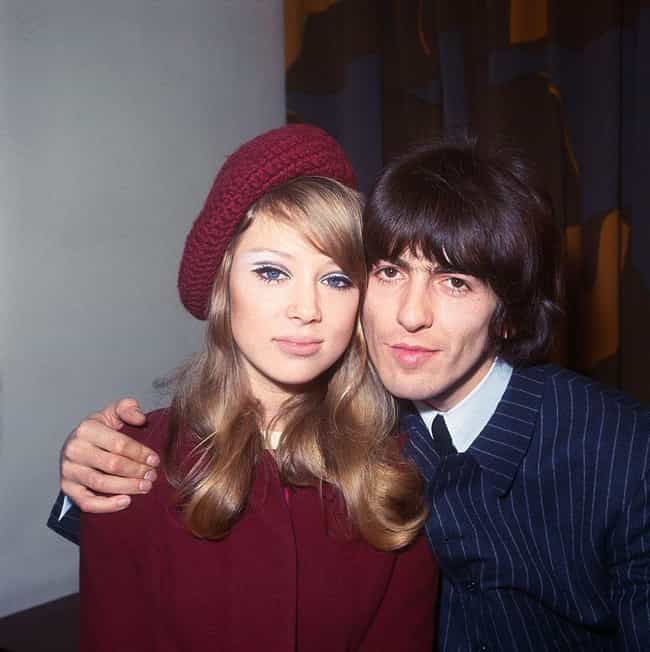 George Harrison, Eric Clapton, And Pattie Boyd, AKA "Layla"
George Harrison spotted his future wife Pattie in 1964 while he was making A Hard Day's Night. The two dated until getting married in 1966. The Harrisons were reasonably happy, and George's career thrived following the Beatles' breakup.
In the late '60s and early '70s, George Harrison began working closely with and befriended Eric Clapton. This led to the unfortunate circumstance of Clapton falling desperately in love with Pattie Harrison. His 1970 song "Layla" - which was the product of a whole host of lurid things happening in Clapton's personal life - was inspired by a classic, Middle Eastern narrative poem titled "Layla and Majnun," which is about a man who is driven mad by his love for an unobtainable woman. Clapton made his feelings clear to both Harrisons, but initially Pattie was not persuaded.
As the '70s progressed, and George Harrison's promiscuity and drug usage became increasingly more extreme, Pattie Harrison filed for divorce. In 1974, Pattie and Clapton became a couple and ultimately married in 1979. Harrison wasn't angry and even showed up at the wedding reception. Ultimately, the same issues that destroyed her marriage to Harrison would precipitate Pattie's divorce from Clapton, and the couple split in 1988. Perhaps settling for something a little more stable, Pattie Harrison Clapton married her longtime companion, Rod Weston, a property developer, in 2015.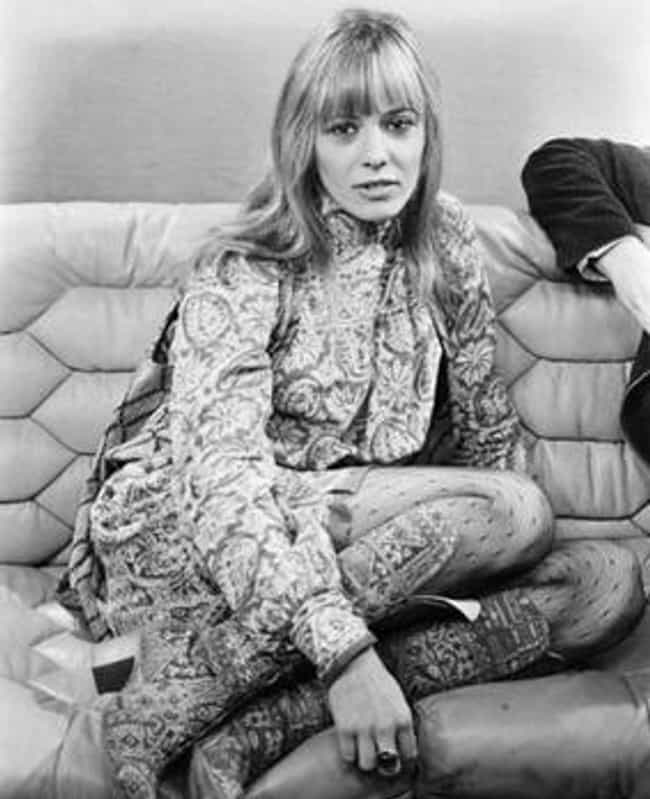 The Anita Pallenberg Rolling Stones Rectangle
One high-profile woman actually got involved with what could only be described as a love rectangle with three members of the Rolling Stones. Anita Pallenberg was a 21-year-old model when she met Stones guitarist Brian Jones in Munich, Germany.
In 1967, Pallenberg left Jones after the musician was violently abusive, and she took up with Keith Richards. This relationship lasted 12 years and produced three children, one of whom died in infancy. It ended when a 17-year-old boy shot himself in the head in Pallenberg's bed - in the home that she and Richards shared in upstate New York.
Richards was in Europe, recording a Stones album, and while the subsequent investigation ruled the action a suicide, it was clear that Pallenberg and the boy, Scott Cantrell, were involved in a sexual relationship. Even for Richards, who had shared heroin addiction, an infamous narcotics bust, and the crib death of their child with Pallenberg, this was too far over the line, and he broke it off with his wife.
In the 1970's, Pallenberg allegedly engaged in a brief affair with Mick Jagger when both were making the film Performance. Pallenberg has denied it, but Keith Richards has always accepted this relationship as a reality.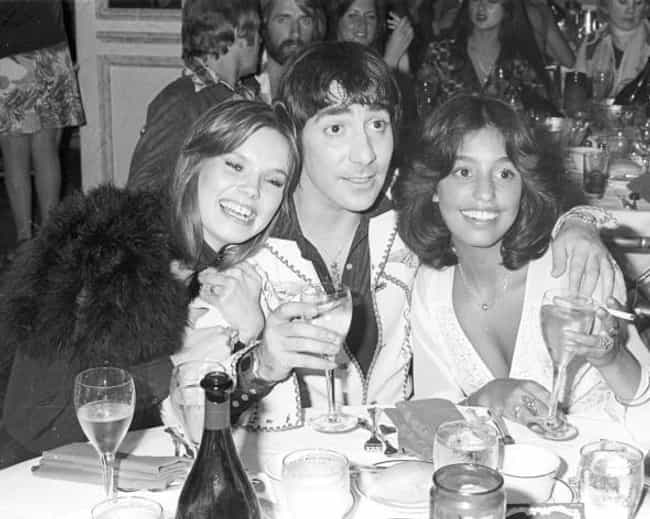 David Bowie, Jimmy Page, And Lori Mattix
Lori Mattix was 14 years old when she met David Bowie for the first time. As she described the meeting, which was during the infamous Ziggy Stardust tour: "he had hair the color of carrots, no eyebrows, and the whitest skin imaginable." At the time, Lori's father was deceased, and her mother had a night job that precluded adult supervision, so Lori was able to romp along the Sunset Strip instead of doing her homework.
Bowie suggested that they adjourn to his hotel, but Lori wasn't quite ready, so she claimed she was there with another man. Several months later, Bowie had his security guard ring up Lori, by now 15, and had her and a friend driven to his suite at the Beverly Hilton. Once there, Lori lost her virginity and then wound up in a three-way with Bowie and her friend, Sable.
Lori got a call from Jimmy Page of Led Zeppelin requesting her to come and party at the Hyatt House on Sunset Boulevard a few weeks later. This was the hotel that routinely saw televisions and furniture hurled out of windows and banned its worst malefactor, Keith Moon. Laurie, nervous at the idea of picking up with another rock star so soon after her encounter with Bowie, kept her distance - for a while at least.
Later, at the Rainbow Bar, she was essentially captured by Zeppelin's manager Peter Grant and transported back to Page's room at the Hyatt. Page became so infatuated with Lori that he even asked her mother for permission to date her 15-year-old daughter. The two had a strong relationship until Mattix discovered Page cheating on her in a hotel suite with Bebe Buell.
That kind of ended it for Lori as far as Page went, but she went on to a few trysts with Mick Jagger before heading into groupie retirement.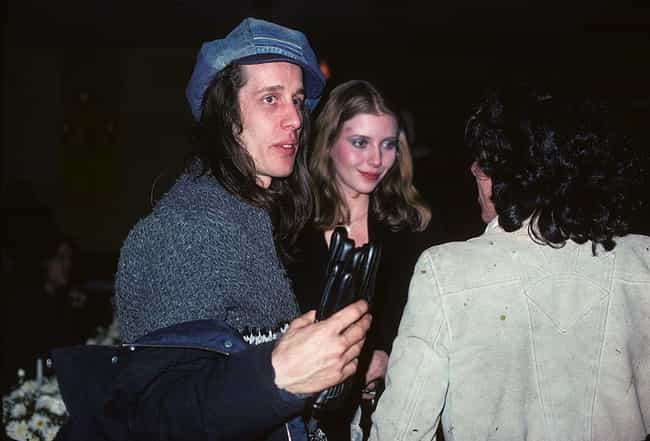 Todd Rundgren, Steven Tyler, And Bebe Buell
Bebe Buell dated many high-profile rock musicians, including Mick Jagger, David Bowie, Jimmy Page, and Iggy Pop. Beginning in 1972, she entered into a relatively serious relationship with Todd Rundgren that would last until 1979.
In 1976, she became pregnant and ultimately gave birth to a child she named Liv Rundgren. Here's the rub: Buell couldn't be sure that Rundgren was the father because, at the time, she had engaged in sexual activity with another famous musician: Steven Tyler.
Although Rundgren and Buell's relationship dissolved shortly after Liv's birth, they maintained the facade concerning Liv's paternity until the girl was 11 years old. Over the years, Liv has remained close with Steven Tyler and Todd Rundgren, both of whom she considers her father.