Music
Rockers Who Were Fired From Hard-Partying Bands For Partying Too Damn Hard

Updated June 14, 2019
2.8k votes
800 voters
95.3k views
12 items
List Rules Vote up the partiers who were wrongly bounced from the party.
Musicians, more than any other entertainers, are accepted and even celebrated for their hard-partying lifestyles. When the balance between inebriation and creativity is right, artists can lead prolific, productive lives - at least for a while.
For years, not even heroin stopped Miles Davis, Eric Clapton, Keith Richards, Tom Petty, or Kurt Cobain from writing exceptional music that stirred the soul and captured the human experience. Countless other musicians have created classics while recreationally using other forms of narcotics, uppers, downers, hallucinogens, weed, and alcohol. Of course, many talented artists have died from partying too hard. It's a long list that includes acts from multiple genres: Jimi Hendrix, Janis Joplin, Keith Moon, John Bonham, Jim Morrison, Bon Scott, Amy Winehouse, Layne Staley. And that's just a sampling.
Then, there are the musicians who pushed things too far even for their hard-partying band mates. Well on their way to self-destruction or at least annoying the hell out of the people they had to be around every day, these musicians were booted from their bands for being unable to control their habits.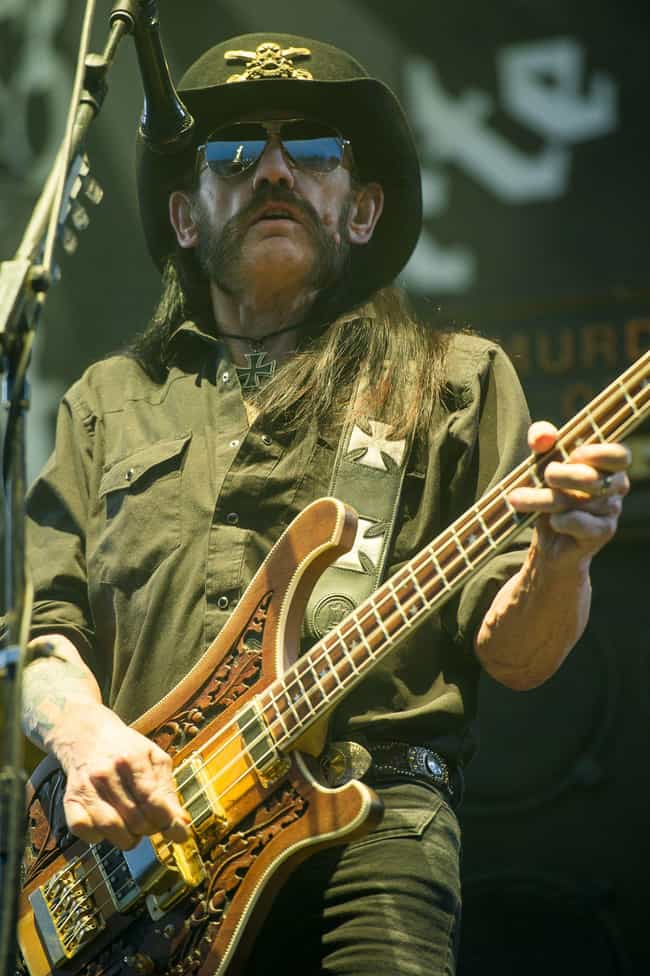 Best known as the frontman for the immortal punk/metal/rock and roll band Motörhead, Lemmy Kilmister preceded his motor boogie stint as guitarist for what might have been the spaciest rock band on the planet, Hawkwind.
Kilmister actually has his former bandmates to thank for kick-starting Motörhead. In May 1975, while touring with Hawkwind, Kilmister was busted at the Canadian border with a gram of amphetamine sulfate in his pants. He spent a night in jail and then the police released him and dropped the charges since they wrongfully claimed he was arrested with cocaine in his trousers. He returned to Hawkwind the next day but was booted from the band after the next show.
"If I was busted for acid, everything would have been fine," Kilmister explained. "But they were all about the psychedelic experience. The most cosmic band in the world fired me for getting busted with the wrong kinds of drugs!"
Kilmister named his new group Motörhead, borrowing the phrase from a Hawkwind song he wrote about an all-night party. Kilmister never stopped taking amphetamines or drinking, and in the years that followed, he released 22 studio albums with Motörhead, including the classic 1980 record Ace of Spades. He toured the world countless times, appeared in several films and starred in his own 2010 documentary, Lemmy (49% Motherf**ker. 51% Son of a Bitch). Kilmister died of prostate cancer, with both heart failure and cardiac arrhythmia as suplemental causes, on December 28, 2015, just days after his 70th birthday.
Should they have been allowed to stay?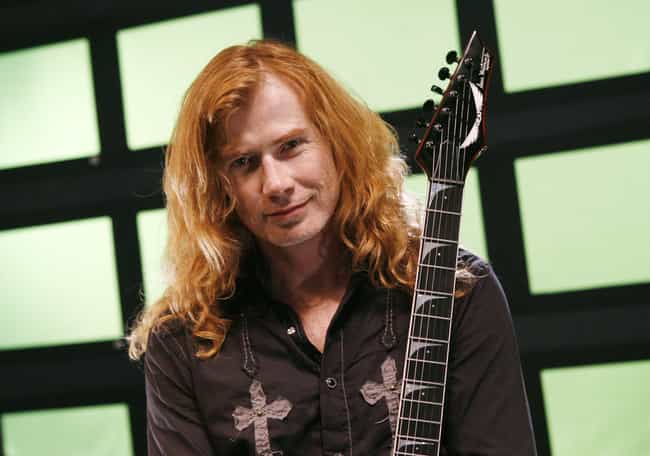 Apparently, it was okay to be an obnoxious drunk in Metallica in the early '80s but not a violent drunk. That's the reason the group – notoriously nicknamed Alcholica – fired founding member and guitarist Dave Mustaine on April 11, 1983. Mustaine, who recorded on the band's legendary No Life Til Leather demo, was in New York with his then-bandmates getting ready to play on the band's first studio album. After a night of drinking, the band woke him up and told him he was fired. They handed him a bus ticket from New York's Port Authority back to Los Angeles – a four-day trip – and hired Exodus guitarist Kirk Hammett to replace him.
As Mustaine sat in his bus seat feeling sorry for himself, he noticed a political pamphlet on the floor. He picked it up and saw it was about the dangers of nuclear proliferation issued by California Senator Alan Cranston. One of the lines was, "The arsenal of megadeath can't be rid no matter what the peace treaties come to." The phrase inspired Mustaine to borrow a pen and scribble some notes on an empty cupcake wrapper. "I wrote the first lyrics of my post-Metallica life," he wrote in his memoir, Mustaine. "The song was called 'Megadeth' (I dropped the second 'a'), and though it would never find its way onto an album, it did serve as the basis for the song "Set The World Afire.'" That track didn't appear until Megadeth's third full-length 1988's So Far, So Good... So What!, but it planted the seeds for Mustaine's new band.
Megadeth recorded 15 studio albums with various lineups between 1985's Killing Is My Business... And Business Is Good and 2016's Dystopia. Mustaine remains one of the most recognizable faces in metal and, though he battled heroin, pills, and booze for years and endured 15 trips to rehab, he says has been clean since 1994. And while he's still a rocker, he's also a practicing Christian and credits religion for keeping him sober.
Should they have been allowed to stay?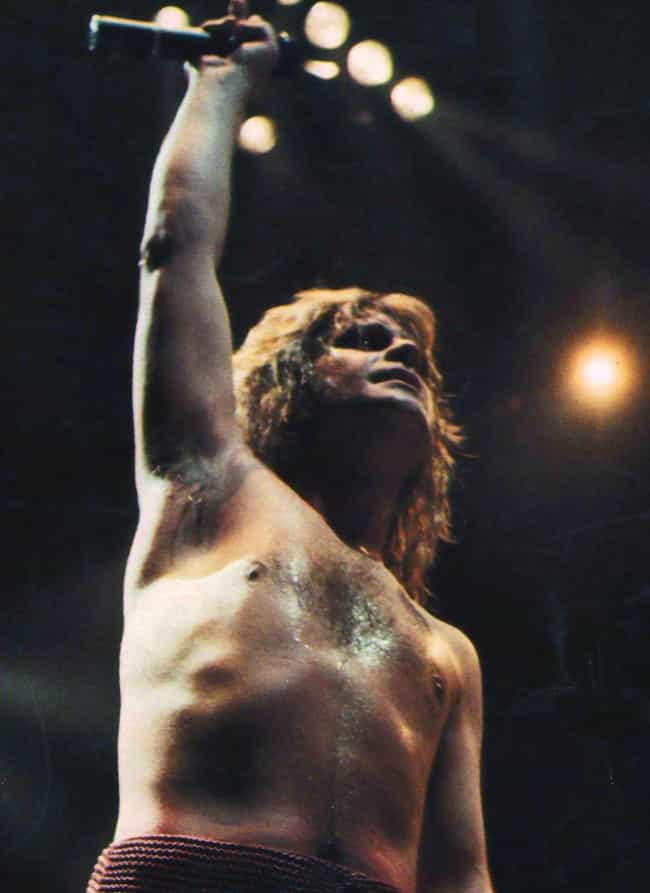 Black Sabbath's invention of heavy metal is almost as well-known as their reputation for partying. The band earned notoriety throughout the '70s, spending $15,000 more on cocaine than the actual production of their 1972 album Vol. 4, according to bassist Geezer Butler.
The band somehow made it through the 1976-77 Technical Ecstasy tour, but Ozzy Osbourne pulled a major disappearing act when they entered the studio for their next album. "Ozzy didn't show up for six weeks," bassist Geezer Butler said in Louder Than Hell: The Definitive Oral History of Metal. "We couldn't go on with him after that." Guitarist Tony Iommi added:
"At that point, Ozzy didn't want to do anything apart from going out and getting drunk. So it came to the point where the other guys said, 'Well, look, if we don't do anything we're gonna break up. So we let him go'"
After Osbourne's departure in 1979, former Rainbow singer Ronnie James Dio came aboard to handle vocals. Osbourne eventually cleaned up his act enough to launch a successful solo career, before reuniting with Black Sabbath in 1997.
Should they have been allowed to stay?
As the founder and original leader of The Rolling Stones, Brian Jones played a major role in the band's early development. The band's name came from Jones as did many of the original songs. As the Stones became more established, however, guitarist Keith Richards and vocalist Mick Jagger took the creative lead, driving Jones to increase his substance intake.
Pushed further away from his blues guitar roots by manager Andrew Loog Oldham, Jones turned to heroin. For several years, he was in and out of court on drug possession charges. Then in June 1969, the Rolling Stones asked Jones to leave the band and replaced him with Mick Taylor. Despondent, Jones spiraled deeper into addiction. He drowned in the pool at his home on July 3, 1969. The coroner's inquest ruled that his death was the result of "misadventure," noting the alcohol and drugs in his bloodstream, as well as a liver enlarged by years of substance abuse.
Should they have been allowed to stay?