Sports
'Rodman: For Better Or Worse' Is A Documentary About Dennis Rodman's Rise And Controversial Fall

Since his early days in the NBA, Dennis Rodman has been a controversial figure. He's well known for being an eccentric but talented basketball player, and his unpredictable behavior landed him in hot water during his time on the Spurs, the Pistons, and the Bulls. Some of his teammates even expressed concerns about playing with him. But given the circumstances of Rodman's childhood and background, the reasons for his professional struggles become more understandable.
ESPN's Rodman: For Better or Worse reveals that Rodman's father abandoned his family when the future NBA star was a young child. In school, Rodman experienced difficulty finding his footing; he wasn't yet tall enough to be talented at basketball, and he didn't enroll in college until after his mother kicked him out of his home. After a growth spurt, Rodman found fame and success in the NBA, but that didn't mean his emotional issues went away.
After a series of self-destructive behaviors, Rodman has reached a healthy place in his life, although he still feels guilt over his own absence as a father.
Rodman's Father Left His Family When Rodman Was Only 2 Years Old
Dennis Rodman's father, Philander Rodman Jr., abandoned his family in Texas when Dennis was a young child. Philander, who fought in Vietnam, moved to the Phillipines and boasts that he fathered more than 29 children. He currently runs a restaurant and says he watches Dennis play as much as he can.
Dennis criticizes his father's absence, however:
I haven't seen my father in more than 30 years, so what's there to miss? I just look at it like this: Some man brought me into this world. That doesn't mean I have a father.
At a 2012 basketball game in the Phillipines, Dennis saw Philander for the first time since 1969. The pair spent just a few minutes together, but Philander gave Dennis his phone number, and Dennis promised to call.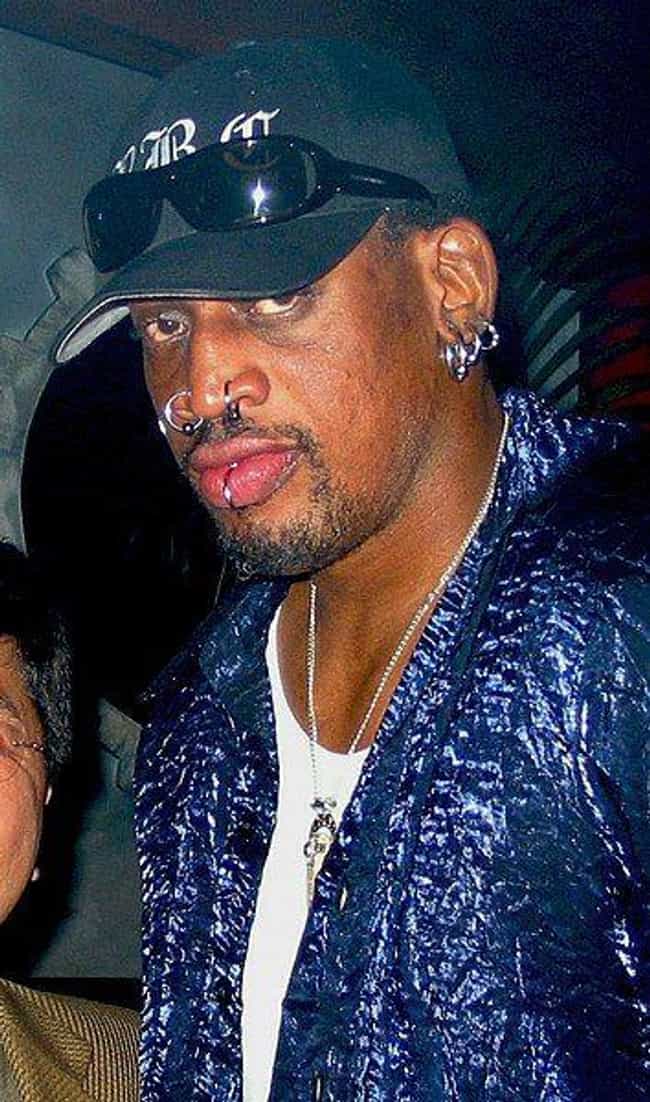 Rodman's Mother Kicked Him Out Of Their Home When He Was A Teenager
Rodman, at only 5'11" and not athletically inclined, took a job at the Dallas-Fort Worth airport after he graduated high school. There, he took 15 watches from a shop on a dare. Police arrested him, but when he told them where the watches were, all charges were dropped.
After the incident, Rodman's mother insisted he find a different job, attend college, or join the military. When he refused to do any of those things, Rodman's mother kicked him out of their family home. He was homeless for a while, but he eventually did enroll in college.
He Grew Up In One Of The Most Impoverished Areas Of Dallas
Rodman is from a neighborhood in Dallas, TX, called Oak Cliff. One of the city's poorest areas, the neighborhood has a history of racist and exclusionary real estate practices.
Rodman lived there with his two sisters and his mom, who worked four jobs to keep the family afloat. In a 1997 interview, Rodman said that, when the opportunity to leave Texas arose, he didn't hesitate to take it.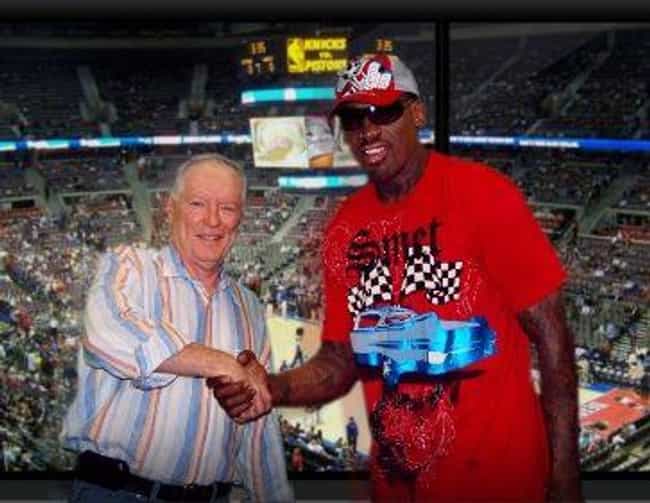 A Late Growth Spurt Led Rodman To Become An All-American
Even by the end of high school, Rodman was considered too short to be a professional athlete. He quit his school's basketball team and didn't make the football team.
It wasn't until a substantial growth spurt after graduation that Rodman's height - a striking 6'8" - qualified him to play professionally.
Rodman flunked out of Cooke County Junior College, but he got an athletic scholarship to Southeastern Oklahoma State, where he excelled.