Bands/Musicians

The Best Romani Bands/Artists

119 votes
57 voters
8.8k views
15 items
List Rules Upvote your favorite romani bands and artists
We hope you love the products we recommend! Just so you know, Ranker may collect a share of sales or other compensation from the links on this page. Oh, and FYI — prices are accurate and items in stock as of time of publication.
Roma music artists list, with photos, ranked best to worst by votes. List includes any good roma music band label, album and biographical information when available if you click on the names. This list of the top roma music bands in the world includes all musicians who have released recordings that have gotten distribution, and is an up-to-date list. Roma music groups and artists are shown below along with any additional genres in which their music belongs. If available, you can also see information about where all roma music bands on this list got started. These are truly the greatest roma music bands of all time, since the most famous roma music artists ever are listed, and the order is decided by actual fans of the best roma music music.
You can click on the roma music band names to see more information about that particular notable roma music group. If they're near the top of the best roma music artist list, though, then they should have at least some information available. All the top roma music bands named on the list also have discographies on their pages if you click on the roma music band names themselves.
This list below has a variety of artists, like Gogol Bordello and Django Reinhardt, in it. Vote for the best artists on the list and see them rise to the top. This list includes artists like O'Death and Gilles Apap so you have a lot of choices to vote on.
All important, significant and iconic names in roma music music history deserve your votes, so make sure to choose wisely. You can only vote once on this list.
The list includes all new roma music bands, and if there are any missing on the list, you can always add them yourself. Just make sure they aren't already on the list and check your spelling, because this is already an accurate compilation of the best examples of roma music, as well as a good place to start if you're asking yourself, or friends, exactly how to get into roma music music. Especially since the bands at the top of the list will at the very least be the best choices if you're looking for a list of good roma music bands with which to start out. No point in listening to them if they aren't actually good or even half-way decent roma music bands.
This list answers the questions "who are the best roma music bands of all time?" and "who is the greatest roma music musician ever?"
If you know enough about the genre, please vote based on the quality of the band's music instead of just voting for the most popular roma music bands that you might've heard of, but not really listened to closely enough to cast an informed vote.
You can get a lot more out of this list by sharing it with your friends and comparing how the votes affect the list. (15 items)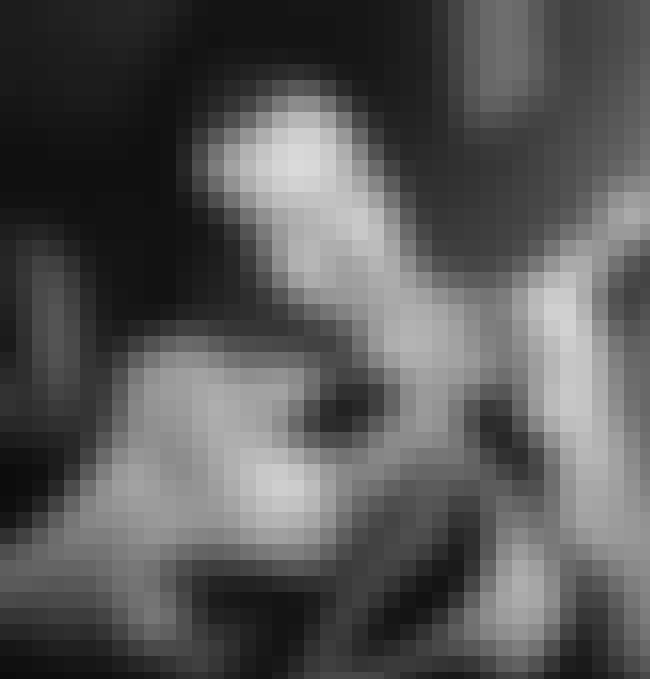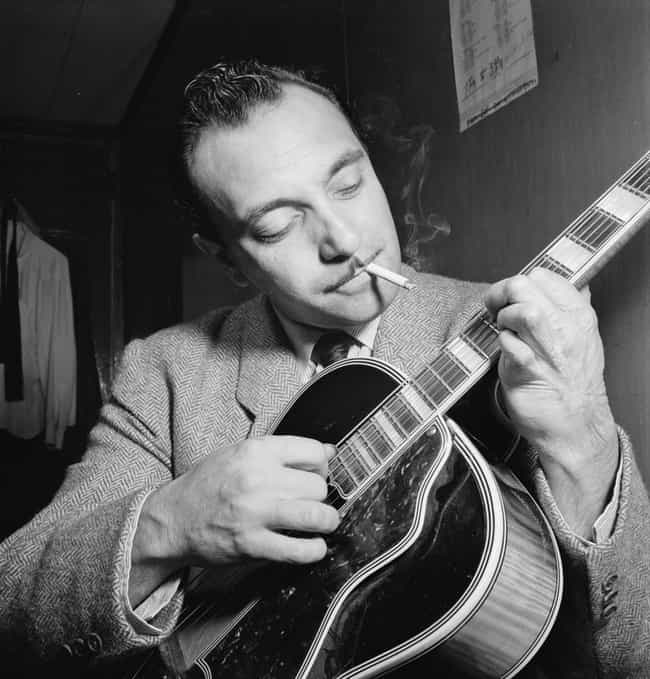 Jean "Django" Reinhardt was a Belgium-born French guitarist and composer of Romani ethnicity. Reinhardt is regarded as one of the greatest guitar players of all time; he was the first important European jazz musician who made major contributions to the development of the guitar genre. ...more on Wikipedia
Genres (Music): Swing music, Romani music, Gypsy jazz, Continental jazz, Jazz
Albums: The Complete Django Reinhardt and Quintet of the Hot Club of France Swing/HMV Sessions 1936-1948, Django Reinhardt & Stéphane Grappelli, Django Reinhardt, Crazy Rhythm, Parisian Swing, + more
Nationality: Belgium
Also Ranked
#2 on The Greatest Jazz Guitarists of All Time
#3 on The Best Jazz Guitarists in the World
Agree or disagree?
see more on Django Reinhardt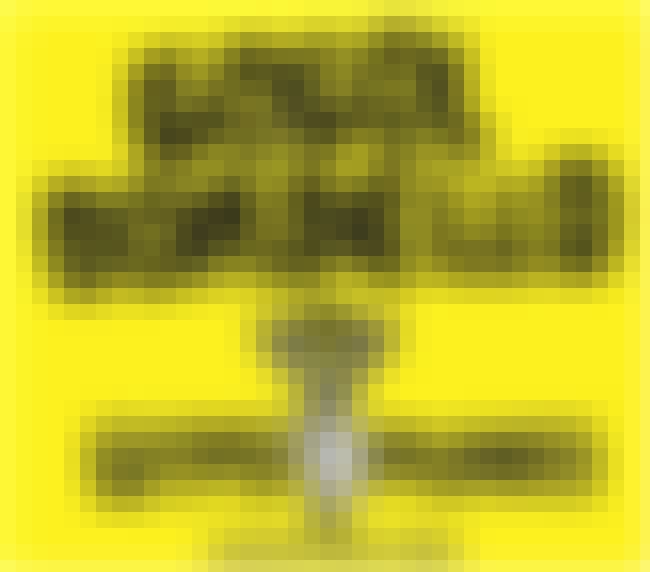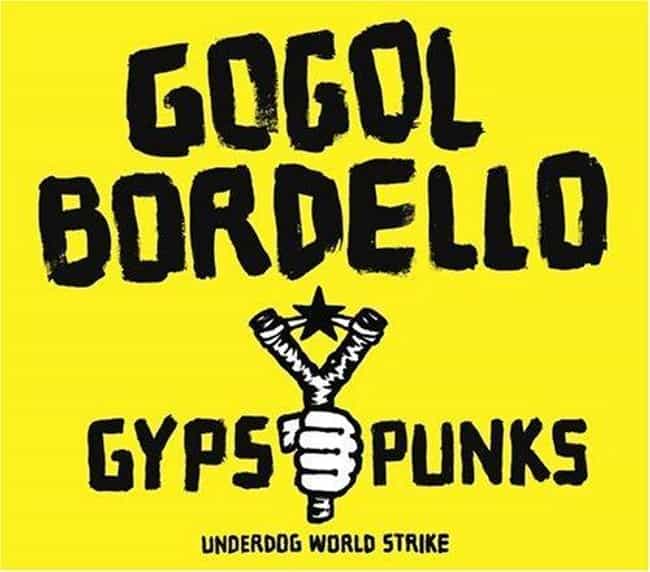 Gogol Bordello is a Gypsy punk band from the Lower East Side of Manhattan, formed in 1999 and known for theatrical stage shows and persistent touring. Much of the band's sound is inspired by Gypsy music mixed with punk and dub. The band incorporates accordion and violin. The band has appeared in a number of popular films, most notably in 2005's Everything Is Illuminated in which the lead singer, Eugene Hütz, co-starred with Elijah Wood in a dramedy and adventure story about the Nazi purges in Ukraine. The entire group was present for one shot in which they played a brass band in a set that included the Star Spangled Banner. They also played the traditional Yiddish tune "Bublitschki". Gogol ...more on Wikipedia
Genres (Music): Romani music, Gypsy punk, Punk rock, Folk punk
Albums: Super Taranta!, Gypsy Punks: Underdog World Strike, Voi-La Intruder, Multi Kontra Culti vs. Irony, East Infection, + more
Labels: SideOneDummy Records, Rubric Records, Columbia
Career Began: New York City, New York, United States of America
Also Ranked
#39 on The Best Bands Named After Books and Literary Characters

Agree or disagree?
see more on Gogol Bordello
Esma Redžepova-Teodosievska is a Macedonian-Romani vocalist, songwriter, and humanitarian. Because of her prolific repertoire, which includes hundreds of songs, and because of her contribution to Roma culture and its promotion, she is nicknamed Queen of the Gypsies. She started to sing while she was a teenager in the 1950s, and her career spans over five decades. Her musical success is closely linked to her marriage with Stevo Teodosievski, who was a composer, arranger and director of a musical ensemble, the Ansambl Teodosievski. He wrote many of her songs and fully managed her career until his death in 1997. Her musical style is mostly inspired by traditional Roma and Macedonian music. Some ...more on Wikipedia
Genres (Music): Romani music
Albums: Songs of a Macedonian Gypsy, Chaje Shukarije, Nasvalji So Uljom, Esma Queen of the Gypsies: Macedonian Songs, Gypsy Carpet
Nationality: Republic of Macedonia
Labels: Jugoton
Career Began: Republic of Macedonia
see more on Esma Redzepova
Kal is a world music Romani band from Serbia. They attracted Serbian and worldwide public interest with their eponymous debut album, released in 2006, presenting a blend of traditional Balkan Roma music with influences of Tango, Middle Eastern, Turkish and even Jamaican influences. Kal was formed in 1996, and they participated in several compilation album with other Roma, Serbian and world music performers. Their first national TV appearance was in a B92 show Timofejev in New Year's Eve 2006, where they presented their unique style. During 2006, Kal toured over a hundred concerts worldwide, including most of the European countries and United States. They participated in Sziget Festivals, La ...more on Wikipedia
Genres (Music): Romani music, World music
Albums: Kal, Radio Romanista
Career Began: Valjevo, Serbia