Buildings

List of Famous Rome Buildings & Structures

List of the famous landmarks that make up the Rome skyline, listed alphabetically with photos when available. Rome architectural landmarks as well as other major buildings, dwellings, and other structures in Rome are included on this list. Information about these Rome buildings is included on this list, such as when the building first opened and what architectural style it falls under. List includes both new buildings in Rome and older historic landmarks.
Use every item on this list for yours, from Pantheon to Trevi Fountain.
This list answers the question, "What are the most famous buildings in Rome?"
This is a good reference for research into the historical architecture in Rome. Famous architectural houses within the city of Rome are included as well, sometimes by address, other times listed by the name of the original home owner.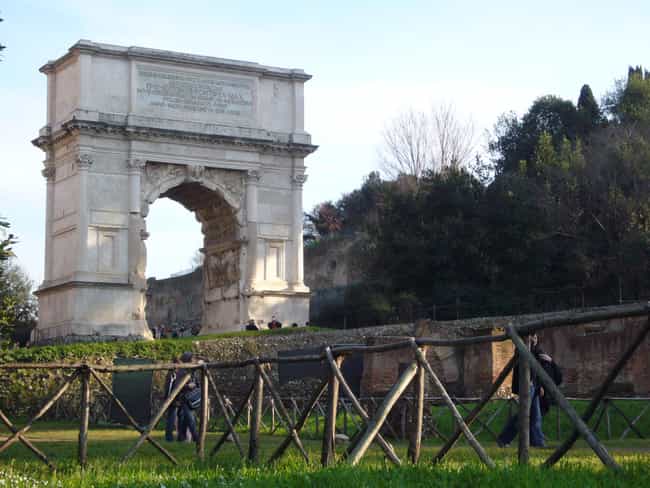 The Arch of Titus is a 1st-century honorific arch, located on the Via Sacra, Rome, just to the south-east of the Roman Forum. It was constructed in c. 82 AD by the Roman Emperor Domitian shortly after the death of his older brother Titus to commemorate Titus' victories, including the Siege of Jerusalem in 70 AD. The Arch of Titus has provided the general model for many of the triumphal arches erected since the 16th century—perhaps most famously it is the inspiration for the 1806 Arc de Triomphe in Paris, France, completed in 1836. ...more on Wikipedia
City/Town: Italy
Opened: Jan 01 0082
2
Between the Rivers Historic District
City/Town: Rome, Georgia, USA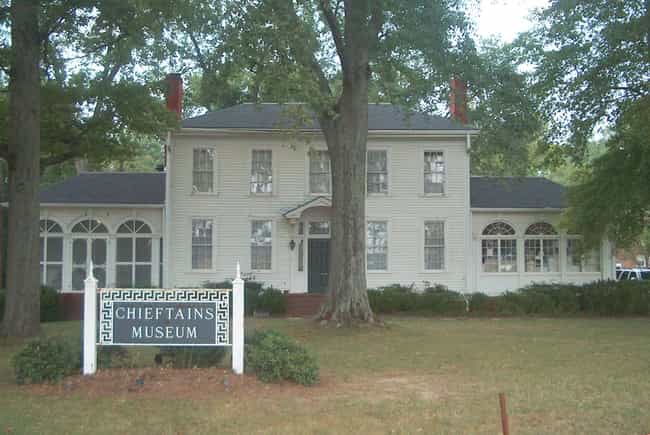 Chieftains Museum, also known as the Major Ridge Home, is a two-story white frame house built around a log house of 1792 in Cherokee country. It was the home of the Cherokee leader Major Ridge— notable for his role in negotiating and signing the Treaty of New Echota of 1835, which ceded the remainder of Cherokee lands in the Southeast to the United States. He was part of a group known as the Treaty Party, who believed that relocation was inevitable and wanted to negotiate the best deal with the United States for their people. The chiefs had agreed they could not go to war against the United States on the removal issue, but many other Cherokee opposed Ridge and the Treaty Party. He and some ...more on Wikipedia
City/Town: Rome, Georgia, USA
Opened: Jan 01 1792
City/Town: Rome, Lazio, Province of Rome, Italy, Europe
Opened: Jan 01 1519
Architect: Donato Bramante
Created By: Donato Bramante
see more on Cortile San Damaso