Graveyard Shift
Photos Of Ron Perlman's Most Dramatic Transformations

4.6k votes
873 voters
55.2k views
13 items
List Rules Vote up the most striking makeup transformations.
If you need a gruff and tough actor with a perfect scowl, Ron Perlman is an appropriate pick. He's one of the most innovative character actors in Hollywood, pulling off outlandish movie makeup and dramatic character transformations. Casting directors notice Perlman's talent, as he seems to be one of the go-to choices for monstrous roles. He even starred as a villainous alien in Star Trek: Nemesis.
Perlman's acting career started in 1975, and his most legendary characters prove how far he's willing to go for a role.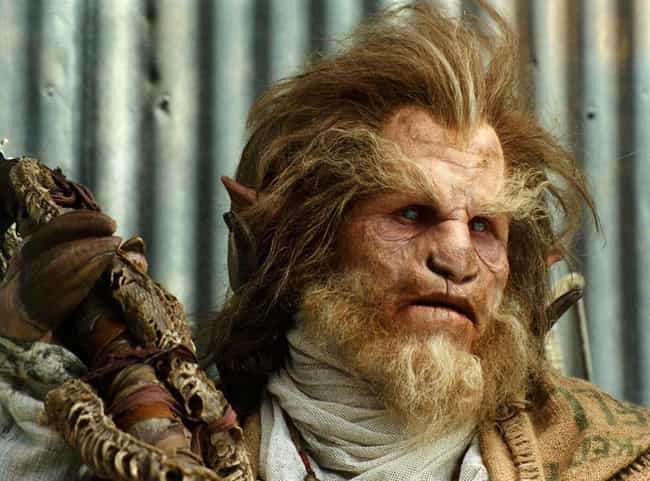 For the 1996 adaptation of H.G. Wells's The Island of Dr. Moreau, Perlman played the bestial Sayer of the Law. It proved to be a challenging role because the makeup partially blinded him. Perlman welcomed the visual impairment, though. He said:
The [blindness was the] best idea I ever brought to a character... And then they put these lenses in, and I said, "Wait a minute, I just want to appear like I'm blind. I don't want you to actually make me blind... I literally could not see my hand in front of my face.

Is this impressive?
see more on The Island of Dr. Moreau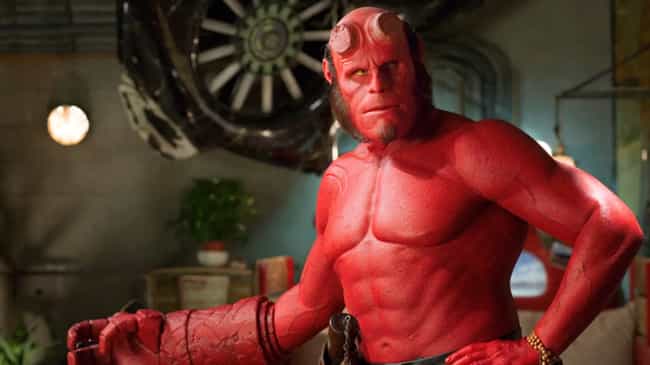 Hellboy gave Perlman the opportunity to create one of his most recognizable characters. He requested makeup artist Jake Garber to form his demonic look, and the two men worked tirelessly for every part of the filming. Garber described a typical shoot day with Perlman:
The usual process is Ron would show up there, and we were allowed four hours. The actual time he was sitting in the chair was usually two and a half hours. But I wanted him to be able to get up, stretch, and have a cup of coffee, maybe a little breakfast, so it's not quite as grueling as sitting there for four hours straight.

Is this impressive?
see more on Hellboy
Perlman jumped at the opportunity to appear in Star Trek: Nemesis. When he first learned about the potential role, Perlman responded, "Yeah, man, just tell me the time and the place, and I'll be there." Even the heavy prosthetic makeup didn't deter him - he was a devout Trekkie.
Perlman first met talented makeup artist Jake Garber during the Nemesis shoot, and he requested the artist again for a later project, Hellboy. He speaks highly of Garber's talents and his Star Trek experience as a whole, noting:
I'd never met him before, but he and I are now partners for life on any big makeup job that I do. He did Hellboy. He's the best I have ever worked with. So a lot of good things came out of Star Trek for me personally.

Is this impressive?
see more on Star Trek Nemesis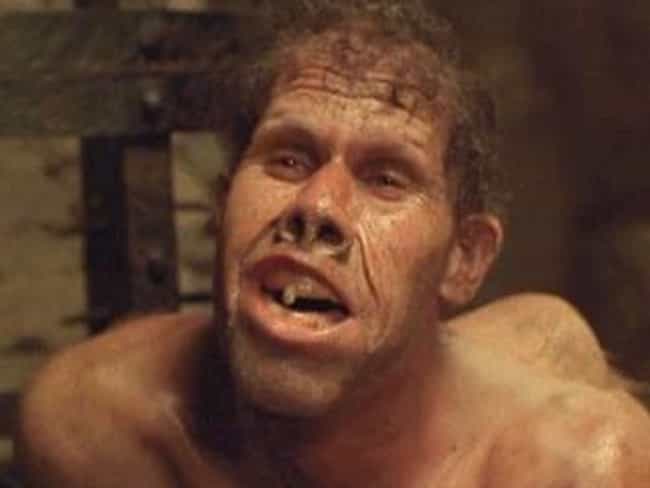 Apparently, Perlman felt insecure about his appearance during childhood. According to Perlman, he deeply related to the 1939 version of The Hunchback of Notre Dame and recognized the irony when he landed the role of a hunchback in the 1986 film entitled The Name of the Rose.
Portraying the character reportedly gave Perlman closure. And fun fact: set makeup artist Rick Baker later recommended the actor for Beauty and the Beast.

Is this impressive?
see more on The Name of the Rose