Unspeakable Times
The Bizarre Mystery Of Room 1046: Who Killed Roland T. Owen?

In what has come to be known as the "Room 1046 Mystery," a man calling himself Roland T. Owen checked into room 1046 of the Hotel President in Kansas City, Missouri, on January 2, 1935. In just two days' time, he would be dead.
When he was discovered in his room, he was already dying from injuries sustained in what was obviously a brutal attack. The question was: Who killed Roland T. Owen, and why? But the man known as Roland T. Owen brought with him more mysteries than answers. His behavior during his brief stay in room 1046 was baffling to hotel staff and authorities alike, and as the investigation into his slaying continued, it soon became clear that even his name was a fabrication. Who was Roland T. Owen and what happened to him in that room? We may never know all the answers, but the pieces of the puzzle are as haunting as any solution could ever be.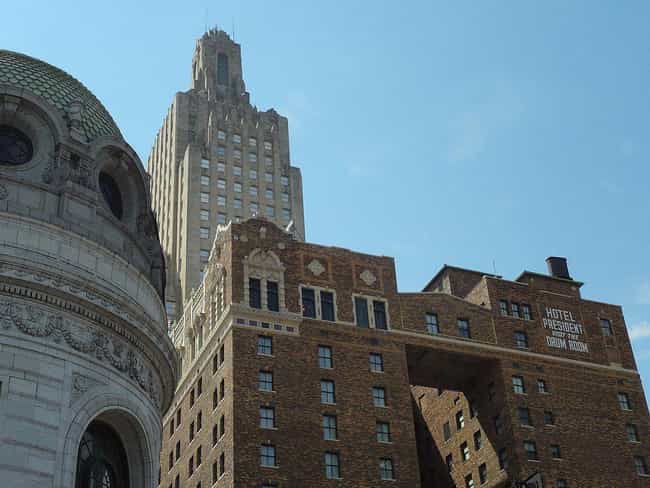 A Mystery Man Checked Into The Hotel President
When the man calling himself Roland T. Owen arrived at the Hotel President a little after 1 pm on January 2, 1935, he had some specific instructions. He provided a Los Angeles address, paid for just a single night, and requested a room facing the hotel's inner courtyard rather than the street.
Witnesses later placed the man's age anywhere from 20 to 30 years old, and described him as having a cauliflower ear - a common malady among boxers and wrestlers - and a scar on the side of his scalp, which he partly covered by combing over his hair.
On the way up to his room, he didn't mention why he was in town. He did, however, complain that he had spent the previous night at the nearby Muehlebach Hotel, and left after they tried to charge him what he felt was an unreasonable $5 per night.
He Carried Only A Brush, A Comb, And Some Toothpaste
When Roland T. Owen - or whatever his real name may have been - arrived at the Hotel President, he had no luggage. Witnesses described him as "neatly dressed," wearing a black overcoat.
The only items he brought with him were a hairbrush, a comb, and some toothpaste, all of which were in his overcoat pocket. He placed all three items above the sink when the porter let him into his room, but all three would be gone even before Owen was.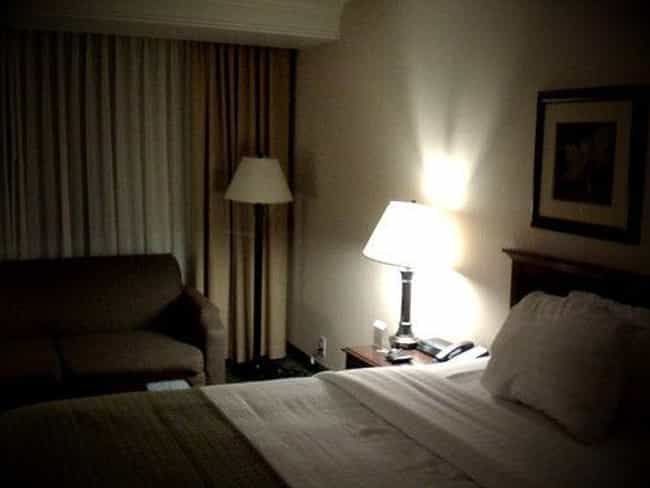 He Kept His Room Dark And The Shades Drawn
Hotel staff later observed that the man who called himself Roland T. Owen was a strange customer from the moment he arrived. Whenever maids or porters went up to his room, they always found it dark, with the shades drawn and a single desk lamp providing the only illumination.
When Mary Soptic, a maid at the hotel, returned from a few days off, she found herself assigned to room 1046. When she arrived and found its occupant sitting in the dark, she offered to come back later, but the man told her to go ahead and clean the room.
She later told the police that Owen seemed like he was afraid or "worried about something," and that he "always wanted to kinda keep in the dark."
Another Strange Man Phoned And Visited Owen, But No One Ever Saw Him
When the maid was first cleaning Owen's room, he told her not to lock the door, as he was expecting a friend "in a few minutes." When she returned to the room later that day, she found Owen lying on his still-made bed, fully clothed, seemingly asleep. A note on the desk said, "Don, I will be back in fifteen minutes. Wait."
The following morning, she overheard a brief phone conversation in which Owen said, "No, Don, I don't want to eat. I am not hungry."
Later that afternoon, when she went to drop off fresh towels, she heard two men speaking in room 1046. When she knocked, a rough voice that she didn't recognize answered from the other side of the door, telling her they didn't need towels. In fact, the maid knew the room didn't have any, as she had taken them herself earlier in the day.