Graveyard Shift
Once A Prime Spot Of Cruelty And Suffering, New York City's Posh Roosevelt Island Is Deeply Haunted

Updated April 24, 2019
26k views
10 items
In the United States alone, there are reportedly hundreds of locations haunted by restless spirits. And while one haunted location is certainly frightening to think about... what happens when there's an entire island overrun by wandering spirits?
Sitting in the middle of the East River between Manhattan and Queens, Roosevelt Island is full of bizarre mysteries that have gone unanswered for decades. The creepy history of Roosevelt Island includes a smallpox hospital which functioned more like an overcrowded hospice; an insane asylum infamous for its abysmal treatment of its patients; and a creepy lighthouse that started as the project of an escaped asylum inmate. While there are many haunted places in New York City, none of them have as dense and horrifying of a history as Roosevelt Island.
The New York City Lunatic Asylum Housed Over 1,700 Patients Who Were Severely Mistreated
Now known as "The Octagon" for its unique shape, the building at 888 Main St. on Roosevelt Island was the New York City Lunatic Asylum from 1841 to 1894.
Built across 15 acres of land, the number of patients in the asylum was initially a mere 800 before eventually surging to over 1,700. Among those, roughly 30-40 patients were suicidal and required more intensive therapies. Sadly, the majority of the asylum's patients were considered "friendless and poor," and they had no one but the state to look after them.
As more individuals were eventually admitted to the asylum, the living conditions for each patient began to suffer. For breakfast, inmates would often only be served bread and coffee, while supper consisted solely of bread, butter, and tea, with the occasional serving of beef soup thrown in the mix a few times a week.
Since its closure in 1894, visitors claimed to have heard strange noises and bumps in the night throughout the asylum's halls. One visitor said when she visited the former asylum, it "conveyed a sense of old sorrow" upon entering.
Author Nellie Bly once wrote an exposé on the asylum in her book Ten Days in a Mad-House, saying "The insane asylum on Blackwell's Island is a human rat-trap. It is easy to get in, but once there, it is impossible to get out."
An Exploding Population Led To The Creation Of More Asylums, Including Blackwell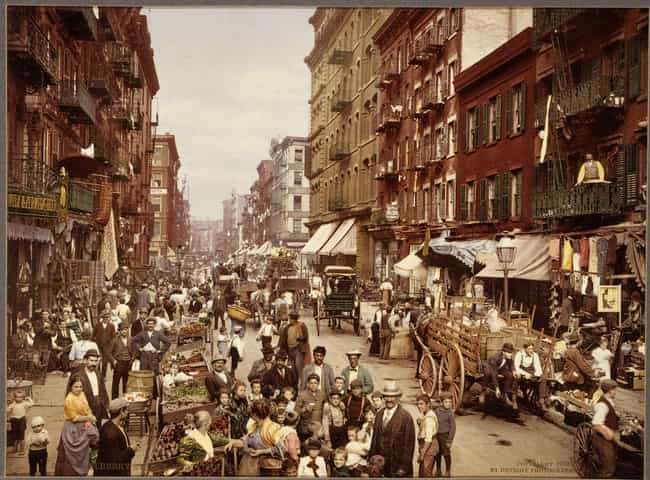 In the early 1800s, immigrants arrived en masse to New York due to the city's rapid industrialization. Unfortunately, along with the thousands joining NYC's workforce, there were countless more "indigent insane," who were left without jobs and were eventually remitted to the care of the city.
As a result, New York had to erect more asylums, and Roosevelt Island's Blackwell was one of them. With more inmates and less staff, Blackwell was given full autonomy to operate however its staff saw fit to handle those interned.
This overflow of the mentally ill was one of the biggest reasons for the asylum's degradation. Custodial and food staff were spread thin. One asylum commissioner said Blackwell's patients were in "a miserable refuge for their trial, undeserving of the name Asylum, in these enlightened days."
30,000 People Died At The Renwick Smallpox Hospital, And Alleged Spirits Still Suffer Inside It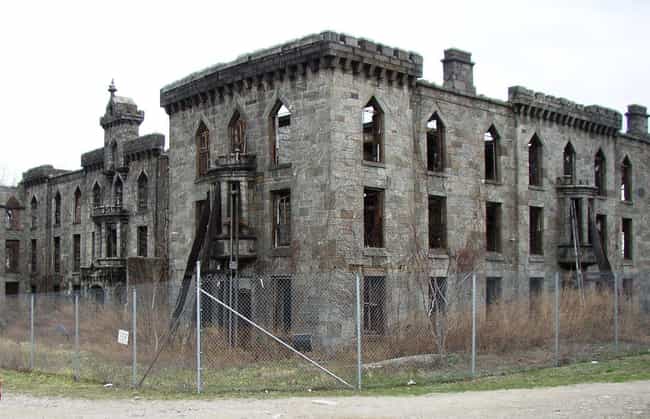 Originally opened in 1856, Renwick Smallpox Hospital has become one of the most notorious locales for paranormal activity on Roosevelt Island. The reason? Some of the most deathly ill patients in the country were confined within its walls - victims of the brutal plague. Although there was a vaccine available at the time, many who emigrated from other countries did not have access to medical care and were affected by the horrendous disease.
Once inside, smallpox sufferers were mostly left to wait out their days in agony.
Their number was staggering: with 7,000 patients per year, there were roughly 30,000 deaths inside Renwick during its time of operation. Among those, there are certainly more than a few restless spirits left inside, as residents of the island speak of strange noises and lights coming from the abandoned building.
People Claim You Can Hear The Spirits Of Inmates Still Working Near The Blackwell Penitentiary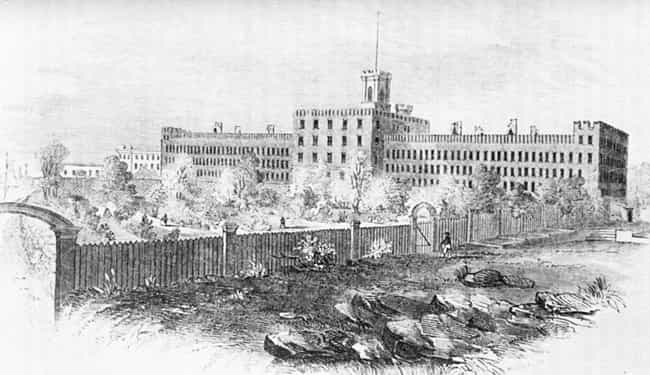 Originally erected in 1832, Blackwell Penitentiary was one of the earlier structures built on Roosevelt Island... and remains one of its most disturbing. Housing nearly 1,000 inmates, those who were sent to Blackwell were part of a labor program.
While there have been numerous sightings around Roosevelt Island's asylum and lighthouse, rumor has it that several residents have heard or seen strange goings-on near the site of the old penitentiary. Among them is the eerie sounds of former inmates, still tirelessly working away on various sites they were assigned to decades ago.