Graveyard Shift
Stephen King's 'Rose Red' Is A Pretty Good Haunted House Miniseries That Fell Into Obscurity

Updated September 11, 2019
194.7k views
14 items
In January 2002, a miniseries called Rose Red aired for three nights on ABC. Running more than four hours without commercials, this haunted house story written by Stephen King pulled in millions of viewers and got a two-disc DVD release later that year. But despite a $200,000 advertising budget, which included a tie-in novel, Rose Red floundered. It debuted at a time when miniseries based on King's stories were no longer seen as epic events, and television itself was undergoing a sea change.
Since its release, Rose Red has fallen into obscurity. It has never been released on Blu-ray and isn't currently available on any streaming services. But it's a pretty good haunted house series with an interesting background, and it's ideally suited to satisfy the appetites of those still reeling from Netflix's The Haunting of Hill House.
'Rose Red' Was Almost 'The Haunting'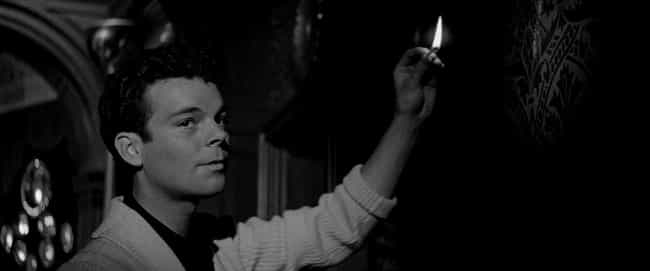 Netflix's The Haunting of Hill House series isn't the first time Shirley Jackson's 1959 novel has been adapted to the screen. Back in the late '90s, Stephen King and Steven Spielberg were collaborating on a plan to remake Robert Wise's 1963 film The Haunting, which was itself an adaptation of Jackson's novel. King started writing the script, but ultimately the two titans couldn't agree on what direction they wanted the film to go in - King opted for more scares while Spielberg pushed for more action and spectacle.
They shelved the project, and King bought back the rights to the finished script. Spielberg's vision for the project was eventually made into the 1999 remake of The Haunting.
'Rose Red' Was Delayed By Tragedy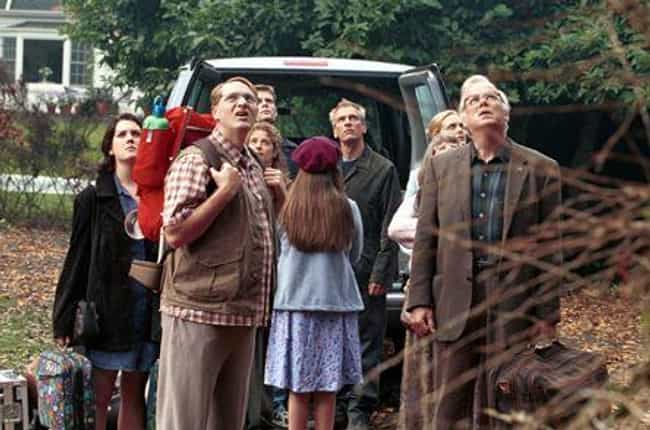 When Stephen King bought the rights to the finished Rose Red script from Steven Spielberg, he shopped it around to some of the producing partners he had worked with before. He ultimately reached an agreement with Mark Carliner, who had worked with King on two previous miniseries - The Shining and Storm of the Century. When the deal was made, they planned for Rose Red to be a feature film. Before he could turn in the final script revisions, though, King was hit by a van and nearly killed.
The accident had a significant impact on King, finding its way into much of his later work, and it also delayed the production of Rose Red. When King returned to writing fiction after more than a month in the hospital, the first thing he started working on was Rose Red. It bloomed from a feature film to a TV miniseries because, as King said to the LA Times, "My problem with scripts has never been not being able to find enough material. My problem is getting 'em down to a shootable length."
King Originally Intended For 'Rose Red' To Be One Of His Last Works
Following the van accident in '99 that nearly took his life, King planned to retire from writing horror fiction. Rose Red was meant to be one of his last writing projects. "When you get done, you get done," he said to the LA Times, discussing his plans to retire while he was "still on top of [his] game." As we all know, King ultimately chose not to retire; he has published several new books and had many more of his works adapted to film since Rose Red in 2002.
Even so, watching Rose Red, you can see how he might have imagined it as a kind of swan song - an opportunity to get a bunch of his favorite inspirations and obsessions up onto the screen before he called it a day.
'Rose Red' Pulls From 'Hill House' And The Winchester Mystery House, Too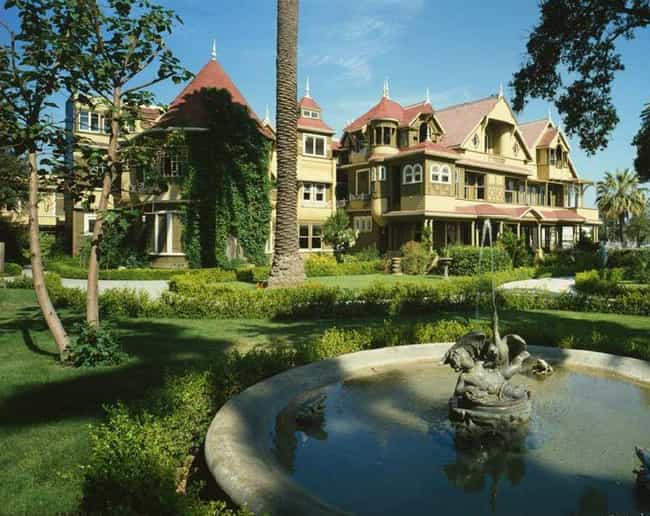 Conceptually, Rose Red may have started as a take on Shirley Jackson's novel The Haunting of Hill House, but with Stephen King at the keyboard, it quickly took on a life of its own. While the finished script still holds many elements that are familiar to fans of Jackson's novel (a barrage of stones falling on a house, one guest who is the last heir to the homestead, several psychic researchers gathering in a "haunted" house to try to prove - or disprove - the existence of the supernatural once and for all), King also drew from other sources when writing his screenplay.
One of his biggest inspirations was the real-life Winchester Mystery House in San Jose, CA. Famous (or infamous) for the fact that its former owner, Sarah Winchester, heir to the Winchester firearms fortune, continued to build onto it until her death. The Winchester House is surrounded by ghost stories and was the subject of its own haunted house film in 2018, simply called Winchester.
King said he first read about the Winchester House in a Ripley's Believe It or Not comic, and he wanted to tell a story about "a house that was actually bigger on the inside than the outside." In King's tale, the titular mansion continues to add rooms even after its owner disappears within its walls, creating new haunted spaces as it snuffs out the lives of those who venture inside.