TV Trivia

The Juicy Behind-The-Scenes Stories From 'Roseanne'

Roseanne is widely considered one of the greatest TV sitcoms ever. Millions of Americans watched the Conner family drama play out in living rooms across the country for nearly a decade. But even wilder drama was playing out behind the scenes. According to insider accounts, the backstage was plagued by Barr's erratic behavior, instances of physical violence, a battle with a Seinfeld star, and Barr's train-wreck marriage to Tom Arnold. Although it's been 20 years since the original Roseanne went off the air (following a final season that made no sense), the beloved comedy still serves up a heaping plate of drama alongside the laughs. These behind-the-scenes Roseanne stories are as funny as they are cringe-worthy.
ABC Ordered A New Series, 'The Conners,' Without Roseanne Barr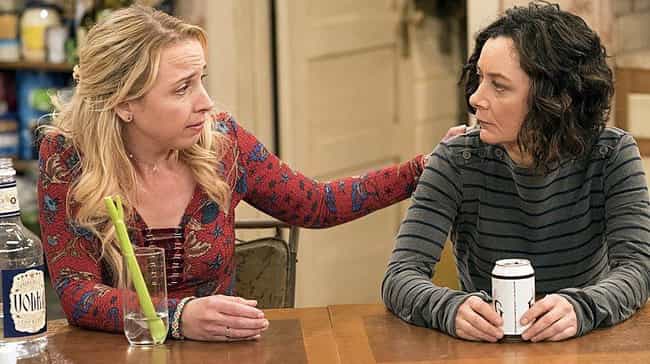 Less than a month after ABC canceled the rebooted Roseanne, the network announced it would be moving forward with a spinoff series called The Conners. The new series will focus on the Conner family, but won't include its matriarch, played by Roseanne Barr. John Goodman, Sara Gilbert, Laurie Metcalf, Michael Fishman, and Lecy Goranson will be reprising their roles. Goodman told The Times that Barr's character will be killed off, but ABC did not reveal exactly how she would go.
"It's an unknown. I guess he'll be mopey and sad because his wife's dead," Goodman said of his character post-Barr.
ABC Canceled The 'Roseanne' Revival After Barr Made A Racist Comment On Twitter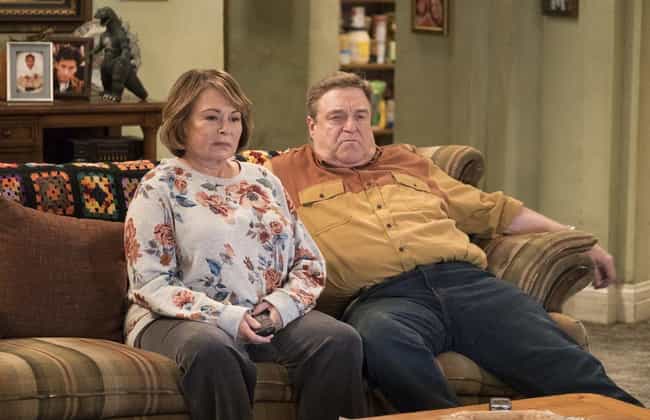 On May 29, 2018, mere hours after Roseanne Barr sent out a storm of tweets that many interpreted as racist, ABC pulled the plug on the Roseanne revival.
"Roseanne's Twitter statement is abhorrent, repugnant, and inconsistent with our values, and we have decided to cancel her show," ABC Entertainment president Channing Dungey said in an official statement.
Earlier in the day, Barr sent out a tweet that called Valerie Jarrett, a Black woman and former adviser to President Obama, the offspring of the "Muslim brotherhood & planet of the apes."
Wanda Sykes, who served as a consulting producer on Roseanne, quickly resigned after the tweet, saying, "I will not be returning to @RoseanneOnABC."
Barr Threatened A Producer With A Pair Of Scissors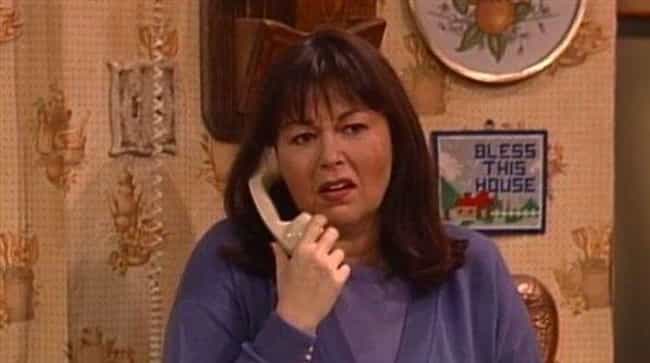 Barr had her vision for what her character would wear. She saw Roseanne Conner in flannels, t-shirts, and denim. The head of the wardrobe department, however, had different ideas, which meant Barr typically ended up donning polyester, stretch pants, and loud, tent-like shirts. Barr got so fed up that she threatened a female producer with a pair of scissors. "Bitch, do you want me to cut you?" she reportedly threatened.
Barr Was Devastated When Her Ideas Were Credited To Someone Else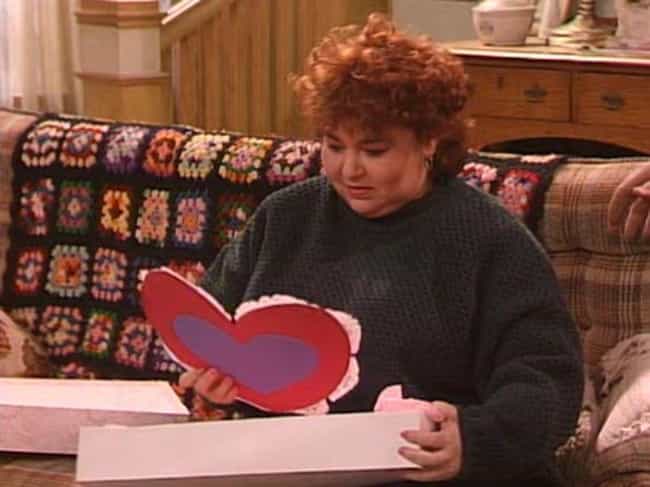 TV producer and writer Matt Williams was brought in to develop the show from Barr's original concept, which she had perfected in her trailblazing standup act. He observed her with her family, dissected her standup material, and built up characters and ideas to form a more cohesive show. But that's the job of a developer, not the creator. Understandably, Barr was outraged when she found out Williams was credited as the show's creator - something she only learned at the first episode viewing party. She was so upset she left the party in tears, and no one even noticed. Barr wrote in Vulture:
It was at the premiere party when I learned that my stories and ideas - and the ideas of my sister and my first husband, Bill - had been stolen. The pilot was screened, and I saw the opening credits for the first time, which included this: CREATED BY MATT WILLIAMS. I was devastated and felt so betrayed that I stood up and left the party. Not one person noticed.