Graveyard Shift
All The Spooky Evidence That Rosemary's Baby Is, In Fact, A Cursed Movie

Updated June 14, 2019
17.5k views
10 items
In the 1968 film Rosemary's Baby, a failing actor agrees to give up his wife's womb to Satan so he can have a taste of fame. When it was released to America it was an instant hit, but there's long been a rumor that the Satanic overtones of the film imbued the picture with a curse that the cast and crew suffered from the moment the film went into production. The Rosemary's Baby movie curse has allegedly afflicted everyone involved, with the film's director and producer receiving the brunt of the bad luck. There were plenty of bad things that happened during the filming of Rosemary's Baby, but the curse claimed most of its victims shortly after the film went to theaters.
Rumors of cursed movie sets have been a norm in Hollywood since the golden age, but they've rarely amounted to anything more than rumors. However, the sheer amount of Rosemary's Baby filming tragedies gives credence to the idea that there was actually a curse unlocked during one of the dark film shoots on the most Satanic movie in history.
back to page 1
Roman Polanski Fled The Country After Assaulting Underage Girls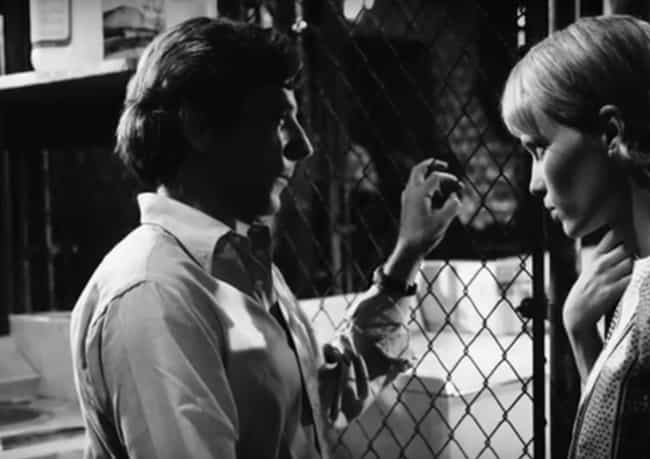 After the gruesome murder of his wife and unborn son shortly after filming Rosemary's Baby, Roman Polanski fell into a tailspin of drugs and depravity. While guest editing the French edition of Vogue in 1977, Polanski came across the then 13-year-old Samantha Geimer whom he coaxed into posing for a series of photo shoots. During the second photo shoot, which took place at Jack Nicholson's house, Polanski plied the girl with champagne and half a Quaalude before raping her multiple times. Shortly afterwards, Polanski was arrested and spent 42 days in jail before fleeing the country to avoid further prosecution. Polanski's crimes are indefensible and proof that he was never the same after whatever energy that was stirred up while filming Rosemary's Baby came back to collect its payment.
Producer William Castle Had Kidney Failure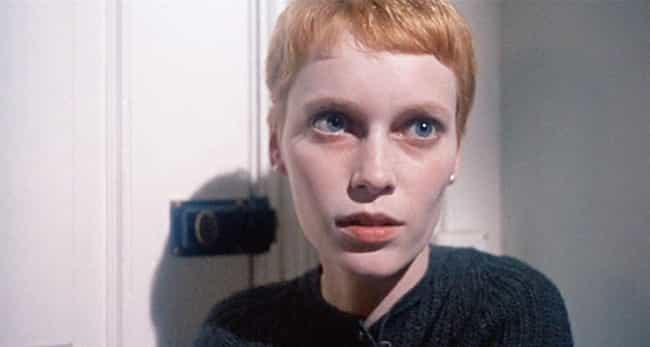 William Castle has long been touted as the producer who saw the viability in Ira Levin's novel and sought to bring it to screen. It many ways he was the man responsible for bringing the curse of Rosemary's Baby into the lives of so many people in the world of cinema. After the film was released, Castle was hit with kidney stones. In Castle's autobiography, he claimed that during surgery he began to hallucinate scenes from the film and even shouted, "Rosemary, for God's sake drop that knife!" He wrote that after getting the recognition he desired he "no longer cared. I was at home, very frightened of Rosemary's Baby."
Producer Robert Evans Endured A Lifetime Of Pain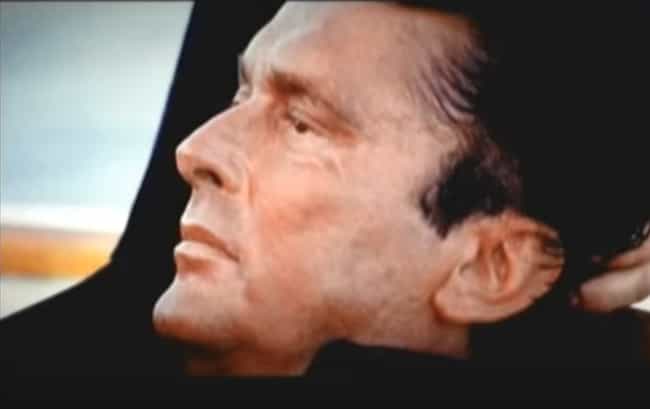 Robert Evans, super producer and sometimes actor, has had a storied life in Hollywood. He got his start in Hollywood in an adaptation of Ernest Hemingway's The Sun Also Rises but his career really took off when he spearheaded the production of The Detective and Rosemary's Baby for Paramount. However, his good luck in the film industry would come with some very hefty receipts. He was convicted for possession of cocaine, tied to an execution-style murder at the Cotton Club, and later in life he suffered multiple strokes - one of them while giving a speech in honor of late director Wes Craven. Even though he's been put through the ringer, it seems that nothing can keep Evans down for long, not even an alleged Satanic curse. But it definitely took its toll.
Writer Ira Levin's Life Fell Apart
The writer Ira Levin had a huge success on his hands with the novel for Rosemary's Baby. It was a best seller and the rights were almost immediately snatched up by William Castle. However, after the film was released his life began to slowly crumble until he was a parody of himself. The year the film was released, his wife left him and he began receiving attacks from the Catholic Church. Despite claiming that he never believed in witches or Satanism, Levin told Dick Cavett that he had become "terrified" as he grew older. The saddest part of Levin's downfall came 30 years after the release of Rosemary's Baby when he released Son of Rosemary, a poorly received sequel to his magnum opus.