Weird History
17 Rough-And-Tumble Photos Of Teddy Roosevelt That Are Like A Bald Eagle Eating Apple Pie

446 votes
76 voters
2k views
17 items
List Rules Vote up the Teddy Roosevelt pictures that make you feel as if you're soaring on the wings of a bald eagle across the skies of freedom.
Theodore Roosevelt may have occupied the confines of the White House for nearly a decade, but he was always more at home in the outdoors. If you need proof that Teddy Roosevelt is the ultimate outdoorsman, nearly every photo of him involves some kind of escapade off the beaten path. The presidency may have been his political endgame, but he has long since proven his mettle as a hunter, soldier, and all-around adventurer. The iconography identified with our 26th president is not of him at a desk or a podium, but on horseback, in a canoe, or on a moose, often with a rifle in his hand.
For many Americans, Teddy Roosevelt was the portrait of masculinity, and his photographers and biographers have done well to maintain his image. The towering photographic testaments to Roosevelt's machismo that follow prove he can tame any beast, brave any setting, and stand at the head of 20th century Americana with poise. These pictures of Teddy Roosevelt in nature are representative of a true renaissance man and are sure to renew your own patriotic fervor.
This Is The Picture Of A True Frontiersman, 1885

Does this renew your patriotism?
Colonial Theodore Roosevelt, Who Woke Up Like This, 1898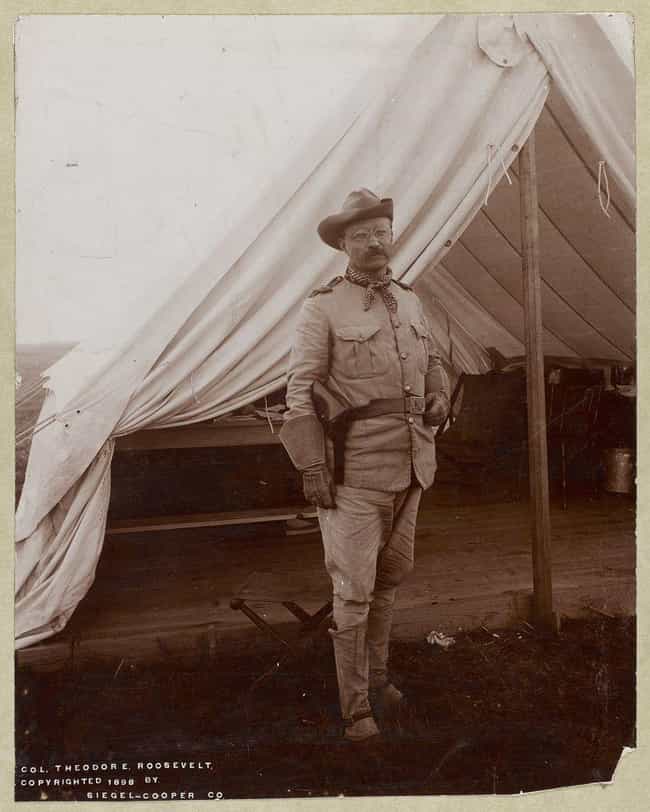 Does this renew your patriotism?
Those Wooden Planks Are No Match For The Aerial Grandeur Of His Mighty Steed, 1902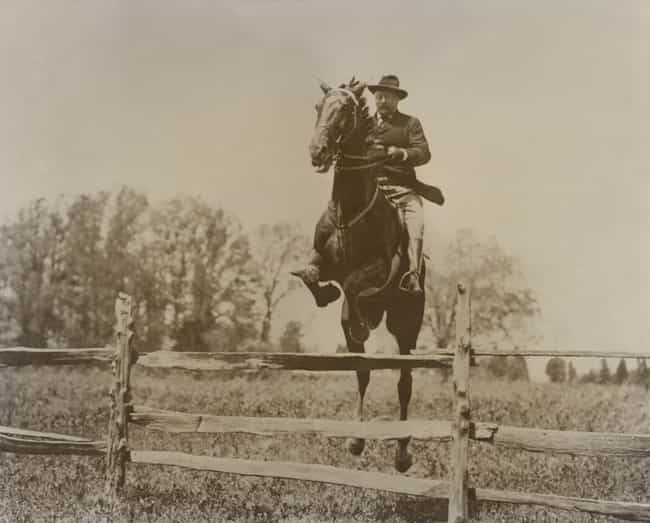 Does this renew your patriotism?
This Aquatic Moose Ride Is Serious Business, 1900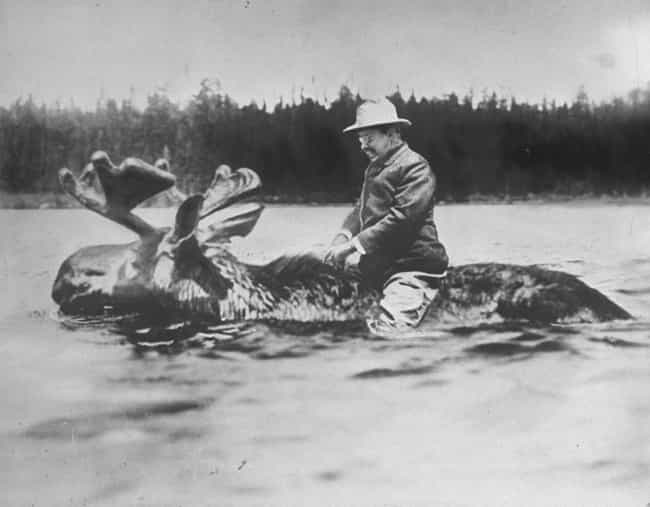 Does this renew your patriotism?