Weird History
All The Rules And Procedures You Never Realized British Royals Must Go Through During A Royal Birth

The British monarchy has a reputation for carefully following elaborate traditions. And pregnancy is no excuse for breaking the rules royals have to follow. Just as royal British weddings require plenty of mandated pomp, births come with their own guidelines. Requirements include guidelines for what expectant moms-to-be can wear, where the expecting mom and dad can travel, and how the pregnancy and birth are announced to a world eager to know every detail about the royal baby.
The rules aren't just for the new mother and father. Even the royal midwives have to follow rules about secrecy. And these royal birth traditions are nothing new. For centuries, British royals have followed some downright strange birth rituals. Fortunately for the former Kate Middleton, now the Duchess of Cambridge, and the former Meghan Markle, now the Duchess of Sussex, some of the rules have eased up for the recent generations.
Pregnancies Aren't Announced Until After 12 Weeks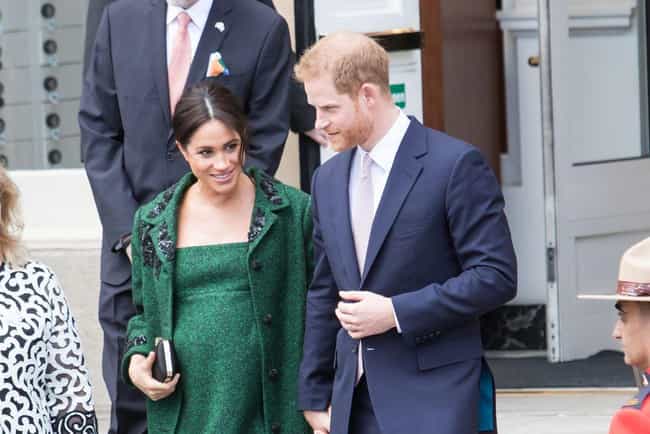 Royals traditionally wait until the 12-week mark to announce a pregnancy. That's because after 12 weeks, the risk of miscarriage decreases. However, Kate, the Duchess of Cambridge, broke that tradition - and for a good reason. She suffered from severe morning sickness, also known as hyperemesis gravidarum. The condition made it difficult to keep Kate's pregnancy quiet until the 12-week mark.
As a result, St. James's Palace announced Kate's first pregnancy in December 2012, while Kate was still in her first trimester.
The Queen Is The First To Find Out About The Birth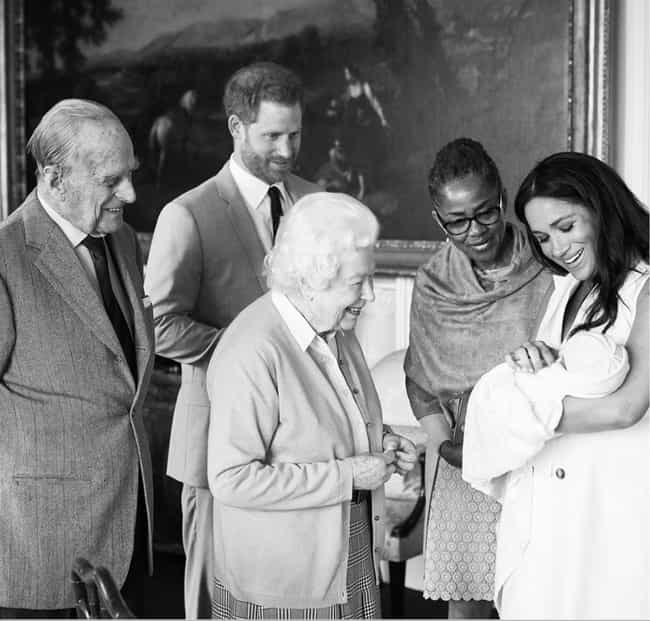 The queen doesn't have to wait for an announcement outside of Buckingham Palace to learn of a new royal baby. According to protocol, she hears about a royal birth before anyone else, even the baby's grandparents.
In 2013, Prince William personally called his grandmother, Queen Elizabeth II, to announce the birth of Prince George. And William didn't simply pick up a hospital phone to place the call. Instead, the call took place on an encrypted phone.
Pregnant Royals Must Keep Their Toes Covered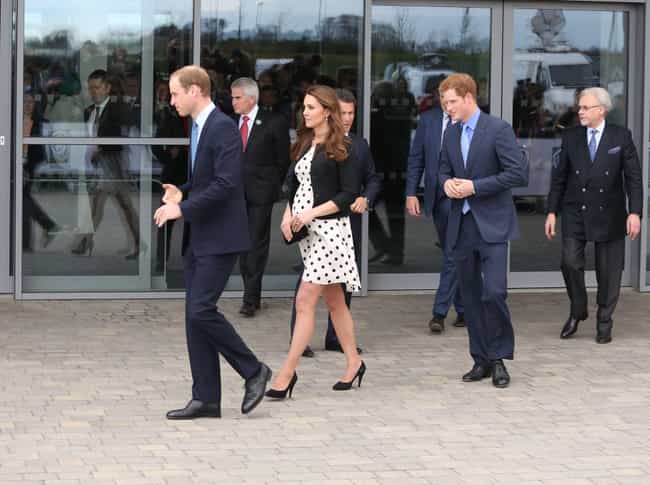 The rules for British royals don't change just because they're pregnant. And that applies to footwear, too. While pregnant, Kate, the Duchess of Cambridge. and Meghan, the Duchess of Sussex, opted for closed-toe shoes for public engagement. As William Hanson, an etiquette expert, explained, "Open-toed shoes are considered informal footwear, and inappropriate for formal occasions." When representing the royal family, princesses don't show their toes - even if their pregnant feet are swollen.
That might explain why expectant royal mothers often halt public engagements several weeks before their due dates.
A Post-Birth Debut Typically Takes Place Outside The Lindo Wing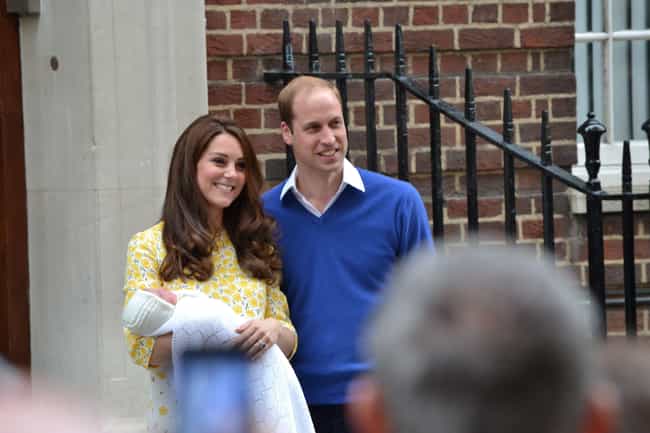 The tradition of introducing a new royal baby on the hospital steps started with Prince Charles and Princess Diana. The tradition continued with Prince William and Kate, the Duchess of Cambridge, who showed off all three of their newborns on the steps of the Lindo Wing. It should be noted that the Duchess of Sussex and Prince Harry departed from this relatively new tradition.
Before that, royals chose home births. Prince William was the first British royal baby born in a hospital. When she gave birth, Queen Elizabeth II showed off her newborns from the balcony of Buckingham Palace.