Living
How Did All The British Royal Couples Meet?

Updated June 28, 2019
11.4k views
12 items
Members of the British royal family may have titles, wealth, and privilege, but their romantic lives are very similar to those of regular citizens. Royal relationships are just like any other romantic partnership: they begin when two people meet and connect. Some members of the Windsor family met their significant others through friends; others found their spouse through fortuitous encounters. From Queen Elizabeth II's schoolgirl crush on Prince Philip to Princess Eugenie's Alpine romance, royal meet-cutes can be relatable, surprising, and extraordinary all at once.
But not all romantic meetings lead to happy endings, even for royals. The current British royal family has endured complicated, sometimes scandalous romances. Though Queen Elizabeth has been happily married to the same man for decades, her children's love lives have seemed significantly rockier; three of her four children went through divorces.
The queen's children may have struggled to find long-lasting love, but her grandchildren appear more successful. Marriages like the ones between Prince William and Kate Middleton and Prince Harry and Meghan Markle have firm foundations.
But regardless of their ultimate outcomes, stories of how the Windsors met their spouses are as varied as the members of the royal family.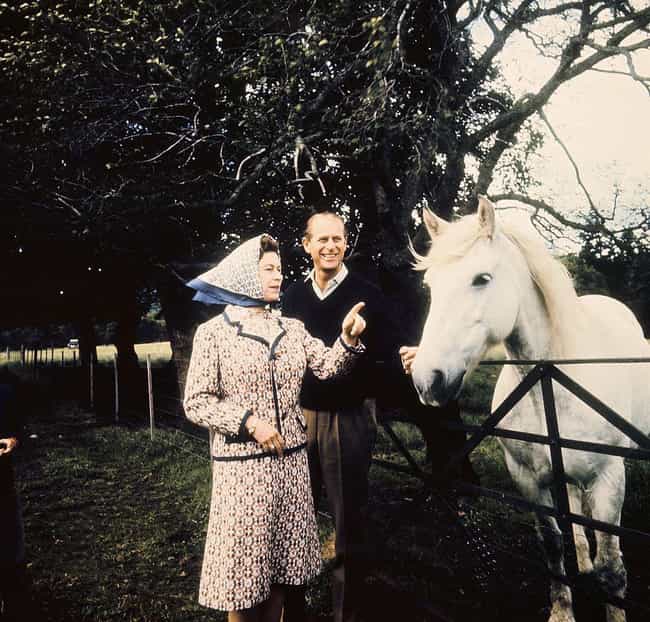 Queen Elizabeth II has been married to Prince Philip, Duke of Edinburgh, for more than 70 years. She's the longest-married British monarch in history. Though they first met when they were children at a wedding, Elizabeth and Philip didn't properly connect until a few years later. Elizabeth was only 13 when she first fell in love with Philip, an 18-year-old exiled royal who gave her a tour of the Royal Naval College in July 1939.
WWII started two months later, and both royals' lives changed. Elizabeth took on more duties, and Philip served as a Royal Navy officer. Philip's absence didn't stifle the budding relationship, however. The two exchanged letters and photos throughout WWII and married in 1947.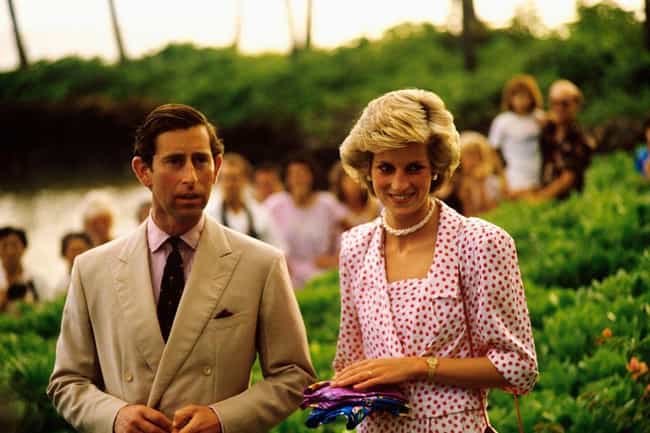 Diana, Princess of Wales, wasn't exactly an outsider before she married Charles, Queen Elizabeth II's eldest son and heir, in an elaborate wedding in 1981. Though she grew up on the queen's estate at Sandringham, Diana was younger than the heir to the British throne, so it took some time before the couple's introduction. Diana was 16 when her older sister, Sarah, started dating Charles.
The prince visited his new girlfriend at her family home in 1977, and while there, he met Diana; she apparently had a crush on him. Charles and Sarah's relationship eventually fizzled out, and the prince connected with Diana a few years later. Their marriage, though initially heralded as a fairytale wedding, ended in divorce in 1996. A year later, Diana perished in a car accident.
Charles And Camilla Met At A Polo Match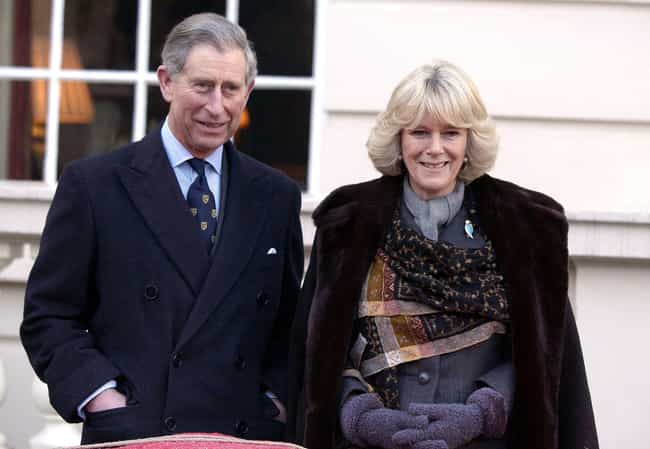 Princess Diana may have been Prince Charles's first wife, but Camilla, Duchess of Cornwall, was his true love. The pair first met in 1970 at a polo match and hit it off immediately. Camilla even reportedly flirted with Charles by claiming, "My great-grandmother was the mistress of your great-great-grandfather. I feel we have something in common."
During their many months of dating, Charles and Camilla developed deep feelings for one another. But Charles's overseas duties with the Royal Navy pumped the brakes on their budding relationship. By the time he returned to Britain, Camilla was involved in a relationship with Andrew Parker Bowles, and the two married in 1973. Charles married Diana eight years later.
The two allegedly continued to pursue a relationship though; reports suggest Charles and Camilla reconnected in the 1980s and began an affair in 1986. Charles subsequently ended his marriage to Diana and Camilla divorced her husband in 1995. Charles and Camilla married in 2005.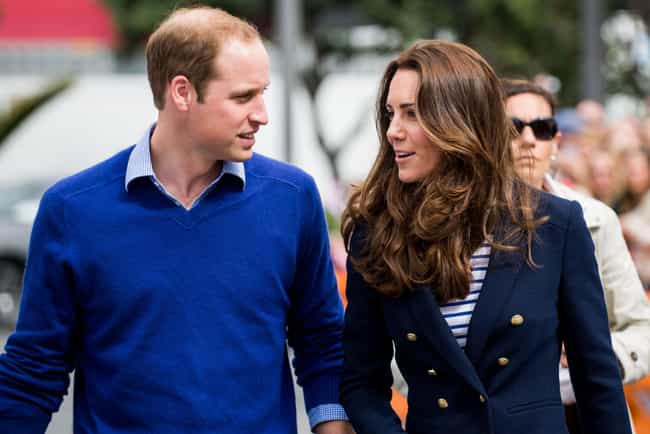 Prince William and his wife, Catherine Middleton, were college sweethearts. After each of them finished a gap year - William traveled to Africa and South America while Kate spent her gap year in Chile and Italy - they met as students at the University of St. Andrews in 2001. Though it remains unclear how exactly they met, the former students possibly bumped into each other in St. Salvator's Hall, the dorm they shared as first-year students.
Romance bloomed after they moved into an off-campus flat with friends soon after. After a period of on-again, off-again dating, William and Kate finally tied the knot in a high-profile wedding in 2011.