Weird History
All Of The Royal Details Queen Elizabeth II's Cousin Revealed In Her Memoir

Updated July 16, 2018
68.8k views
13 items
Sometimes memoirs provide the seedy, gritty details about a famous person's life. But when Margaret Rhodes wrote her account of growing up with her cousin Queen Elizabeth II, it was just the opposite. Rhodes's book, The Final Curtsey: A Royal Memoir, brims with details of Queen Elizabeth II's childhood, facts about their entire family, and insights into how the royals made it all work.
As the daughter of Elizabeth Angela Marguerite Bowes-Lyon's sister, Mary Elphinstone, Margaret Rhodes grew up with her princess cousins during the ups and downs of the 20th century. In The Final Curtsey, she offers a unique look at how the royal family handled the abdication crisis of Edward VIII; the hardships of World War II; and the death of Diana, Princess of Wales, all while regaling readers with tales of how loving and happy it was to grow up as royalty.
In addition to reflections on her own life and those of her famous family members, she writes about spending over a decade as a lady-in-waiting to her aunt Elizabeth - better known as the queen mother - praising her along the way.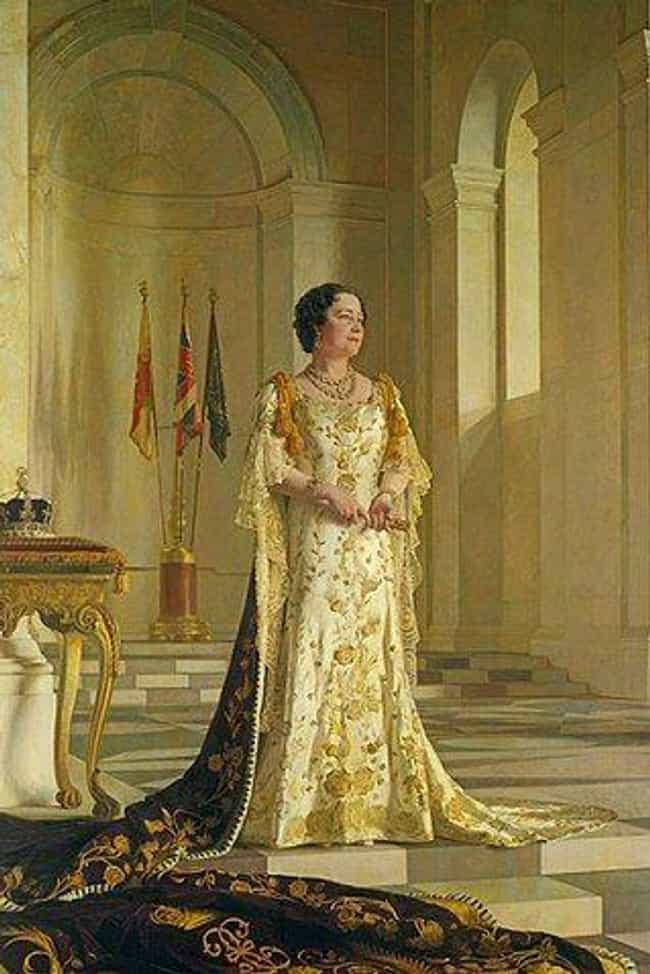 The Queen Mother Once Led A Group Of Women In A 'Baa Baa' Chorus
Margaret and Denys Rhodes enjoyed their quiet life at Uplowman in Devon, but the noises of nature surrounding them interrupted it. When the queen mother visited one summer, the "sheep were making a lot of noise, baa-ing their heads off," something she took in stride and used to her advantage.
A couple of days later, when the women were waiting for the men to return from an after-dinner session of drinking port:
Queen Elizabeth thought they were lingering far too long and marshaled us women outside the dining room window, conducting them in a baa-baa chorus. As the tempo increased in volume, the tippling men took the hint, and they joined us in the drawing room for coffee.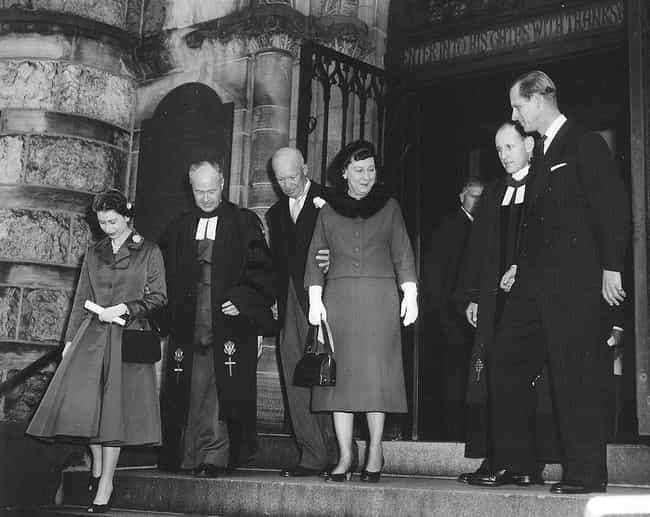 The Royal Family Hid Under A Table When President Eisenhower Visited Windsor Castle
When General Dwight D. Eisenhower toured Windsor Castle during World War II, it coincided with a tea party involving King George VI; his wife, Elizabeth; and their two daughters, princesses Elizabeth and Margaret. They were having tea with Margaret Rhodes and one of her friends, Liz Lamont.
When the king heard "male voices engaged in transatlantic chatter," he exclaimed, "Oh, Lord. General Eisenhower and his group are being shown round the castle. I quite forgot. We will all be in full view when they turn the next corner." In an attempt to escape observation:
[The] royal family dived under the tablecloth. Liz and I, our mouths gaping open, followed fast. We stayed there until we thought it safe to reappear... if he [Eisenhower] and his party had looked up towards the terrace, they would have seen a table shaking from the effect of the concerted and uncontrollable giggles of those sheltering beneath it.
On a state visit to the United States in 1957, Queen Elizabeth told President Eisenhower about the event. He reportedly thought it was a funny story.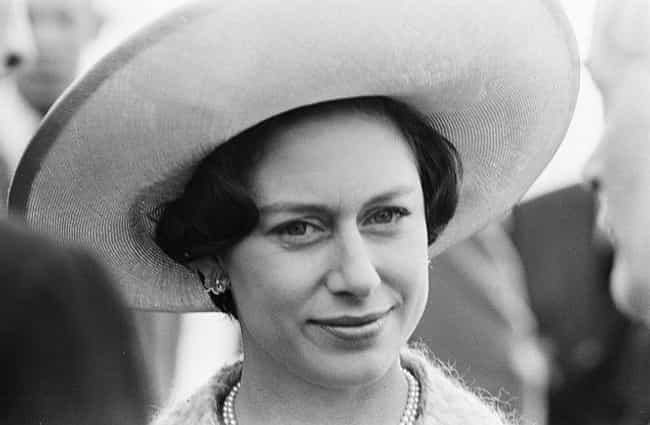 Princess Margaret Could Be A Difficult Houseguest
Margaret Rhodes and her husband, writer Denys Rhodes, met while she was working as a secretary for MI6 during WWII. After the war, they settled in the countryside and liked to entertain, often inviting the queen mother and princesses Elizabeth and Margaret to their home in Devon.
When the queen and her daughters visited, they brought attendants with them, which meant quarters often became crowded. Rhodes indicated at least once she had to draw the line at housing Princess Margaret's dresser because there wasn't enough room.
On another occasion, when Princess Margaret brought her husband, Tony Armstrong-Jones, "the lavatory seat in their bathroom came apart. I assume that Tony must have sat down heavily." The couple insisted it get fixed, but it was the weekend, and the Rhodes told them it wasn't possible.
To lighten the mood, the group engaged in a night of partying and play-acting - one involving "men dressed up as a woman... borrowing a great deal of [Princess Margaret's] makeup including her lipstick." The princess was not amused when she realized there was a "depletion of her stock of cosmetics."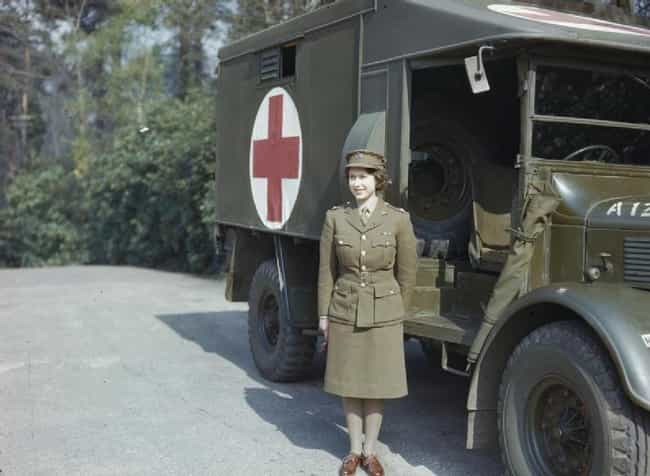 The Future Queen Danced The Conga In The Streets Of London To Celebrate The End Of WWII
On V-E Day, May 8, 1945, the royal family wanted to party like all the other victorious Allies. Margaret Rhodes was one in a group of 16 people who slipped away from Buckingham Palace, with the blessing of the king and queen, to go into the streets of London.
Princess Elizabeth wore her Auxiliary Transport Service uniform - she was a driver and mechanic - and pulled down her hat to disguise her face (but not too low as to violate regulation, of course) before heading out into the streets with the group. They found:
London had gone mad with joy. We could scarcely move; people were laughing and crying; screaming and shouting and perfect strangers were kissing and hugging each other. We danced the Conga, a popular new import from Latin America; the Lambeth Walk; and the Hokey-Cokey, and at last fought our way back to the Palace, where there was a vast crowd packed to the railings.
They joined the crowds at Buckingham Palace calling for a glimpse of the king and queen, and cheered alongside them when the monarch and his wife stepped onto the balcony.
There was a similar scene on V-J Day, August 14, 1945, and the princesses along with their cousin again celebrated as they "sang until 2 a.m. Bed at 3 a.m.!"