Weird History
Here Are All The Rules You Have To Follow To Have A Royal British Wedding

Planning even the smallest wedding can be a massive undertaking, but marrying into the royal family is a whole other challenge. British royal wedding traditions follow a vast set of ancient rules, encompassing everything from where you can hold the ceremony to the flavor of the wedding cake. When high-profile royals get married, the ceremony becomes part of history. Millions of people watch the carriage ride to the church and scrutinize the bridal dress, hair, and overall appearance of the bride. No wonder the rules of a royal wedding are so strictly followed.
The monarchy exists because of tradition, so there's huge pressure to carry on ancient rituals. But modern royalty seems to care a (tiny) bit less about how they're wed, or about bygone marriage standards like lavish dowries. A handful of titled couples, like Queen Victoria and Prince Albert, Prince William and Catherine, Duchess of Cambridge, and Prince Harry and Meghan Markle, have either updated traditions or broken down barriers that held others back from the altar. Like everything else, royal weddings must move with the times – even if that movement is at a glacial pace.
British Royals Couldn't Marry Catholics Until 2013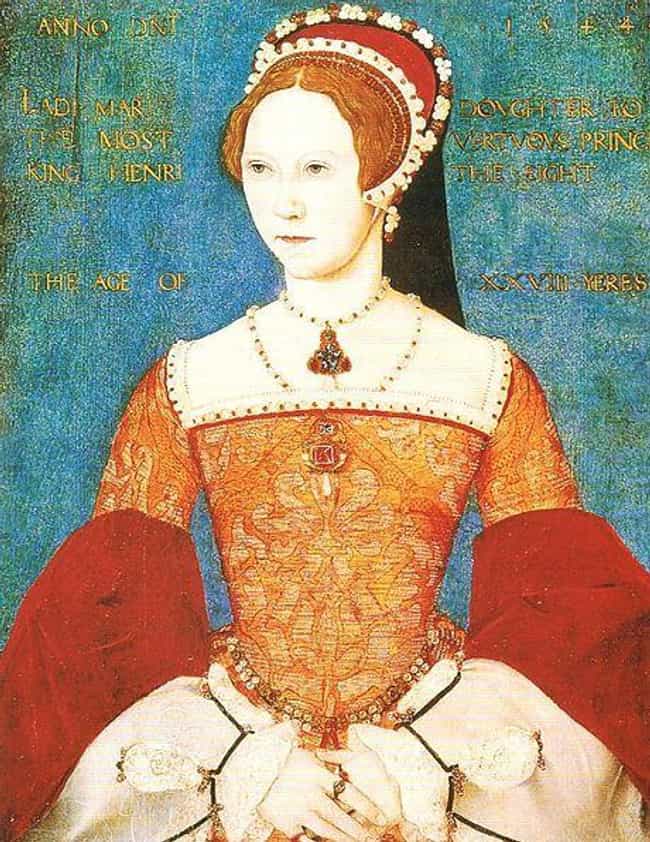 Until 2013, British royals in the line of succession were not allowed to marry Catholics. It sounds extreme, but when you consider history, the reason why becomes more understandable. After the death of Henry VIII – who founded the Anglican church – and the brief tenure of Edward VI, Henry's his daughter Mary ascended to the throne in 1553. During her five-year reign, she went on a rampage to restore Catholicism in England. Mary had hundreds of religious dissenters burned at the stake, leading Protestants to denounce her as "Bloody Mary."
Today, the Catholic-Protestant feud has died down. With the passage of the Succession to the Crown Act of 2013, British royals can now marry Catholics.
If You're Divorced, Don't Expect The Queen To Attend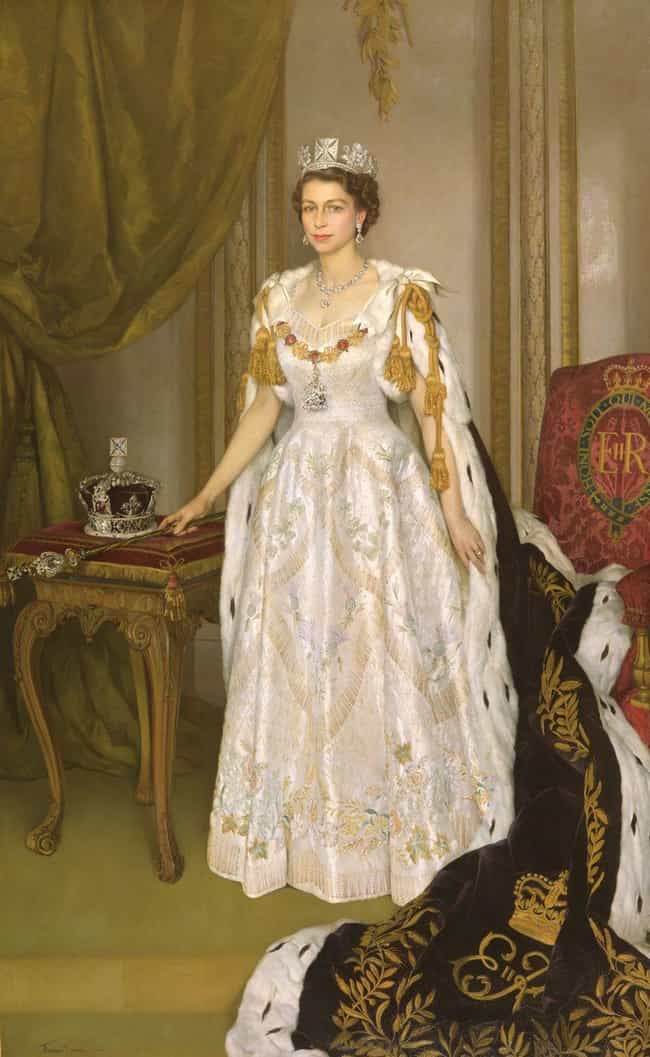 Meghan Markle, Duchess of Sussex, is divorced from her first husband, film producer Trevor Engelson. That means there was a possibility Queen Elizabeth would not attend her 2018 wedding to Prince Harry (however, the Queen ultimately did show up). While the Queen has loosened up about divorce over the years, she takes her role as the Supreme Governor of the Church of England very seriously; she didn't even attend her own son's wedding to divorcee Camilla Parker Bowles.
This doesn't mean the Queen disapproves of a union, however. Instead, she views her inability to attend divorcee weddings as a burden of her lofty post. "I am not able to go," the Queen apparently told a close friend at the time. "I do not feel that my position permits it."
Royal Bouquets Always Contain A Sprig Of Myrtle From A Bush Planted By Queen Victoria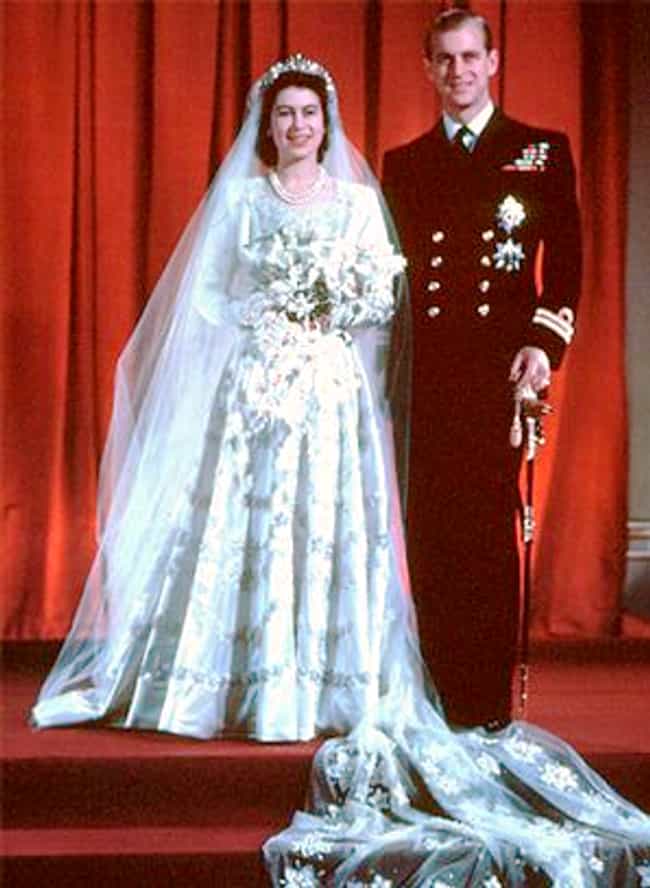 On her wedding day, Queen Victoria carried a bouquet of snowdrops (Prince Albert's favorite flower) containing a sprig of myrtle. Legend has it the myrtle used in her bridal bouquet was planted, and grew into a bush that has supplied every royal bride from Victoria's time on.
The truth is the myrtle originated from a nosegay presented to Victoria by Prince Albert's grandmother during a visit to his homeland of Germany years after their wedding. They brought it back, and Victoria, most likely with the help of her royal gardeners, planted it at Osborne House. The clipping thrived, and its sprigs have indeed adorned the bouquets of the royal brides who followed her.
The Bride's Ring Must Be Crafted From Welsh Gold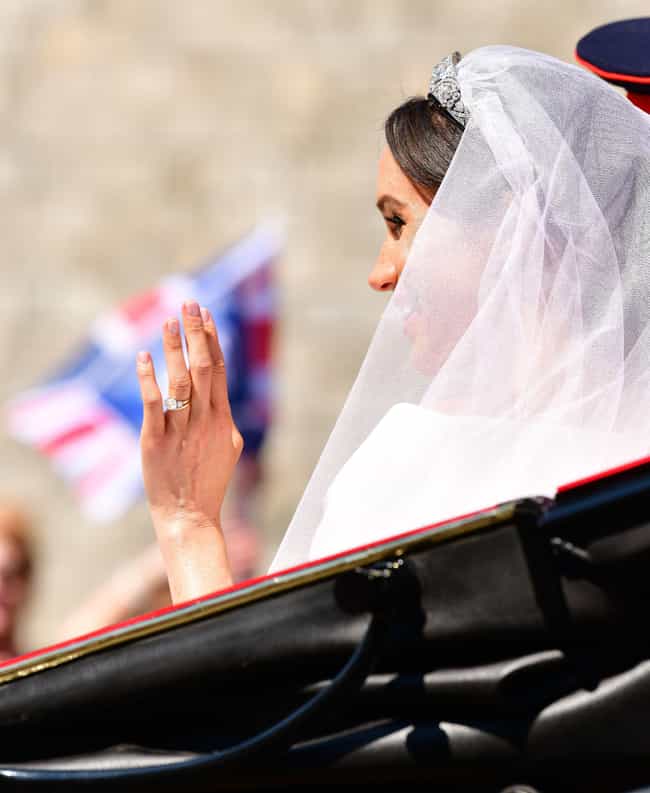 Since the wedding of the Queen Mother in 1923, royal brides' rings have been made of Welsh gold. The same nugget supplied the gold for the rings of the Queen Mother in 1947, Princess Margaret in 1960, the Princess Royals in 1973, and Diana, Princess of Wales in 1981.
That nugget has since been used up, so the gold for Meghan Markle's ring came from a new nugget that was presented to the Queen by the British Royal Legion. This more modern nugget supplied gold for Sarah, Duchess of York's ring in 1986 and Kate Middleton's ring in 2011.