Graveyard Shift
There Is An Abandoned Prison Where People Worked And Perished For Decades - And Now It's Underwater

It's a tourist hotspot in Estonia now, but in the not-so-distant past, the town of Rummu housed a prison. Given the facility's proximity to a limestone quarry, Rummu prisoners often provided free labor there; they mined the rocks at the Soviet Union's behest. However, in 1991, the Soviet Union lost Estonia, and the prison was shut down.
In the ensuing years, both the quarry and prison became overrun by quickly rising groundwater; a lake now sits on the site. On nature's odd whim, many of the original machines and buildings were swallowed whole by water.
Now, however, divers and tourists seek out the eerie lake to take creepy underwater photos of the sunken prison structures. They explore Rummu's underwater labyrinth and leap off the tips of structures that aren't completely covered. Though the water isn't deep, signs discourage visitors from swimming. But even if you only plan to visit for a picnic, you're still destined to have an interesting time.
Some People Perished While Exploring The Watery Depths
The Water Isn't That Deep
Estonia Doesn't Advertise The Prison As A Tourist Spot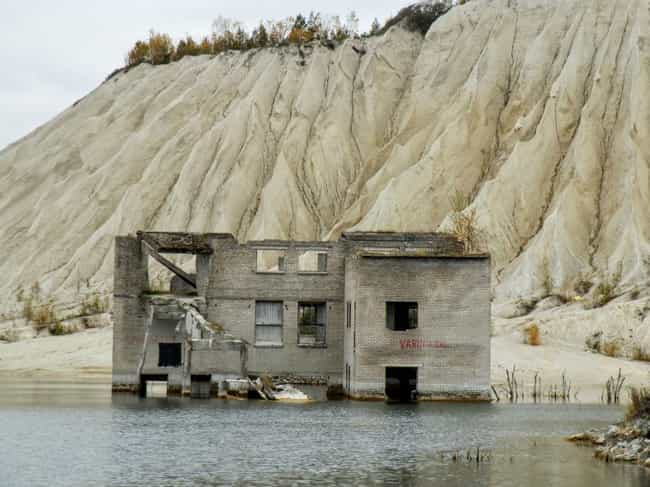 Locals Call The Spot The Blue Lagoon