TV Trivia
Rumored And Real "Lost Episodes" Of TV Shows

21.7k votes
6.5k voters
254.6k views
14 items
List Rules Vote up the lost episodes you most want to watch.
Thanks to the advent of streaming services, pretty much every episode of a TV show you want to see is out there – almost. There are some TV show episodes that were lost or banned outright, and a few may not even exist at all. Urban legend TV episodes like SpongeBob SquarePants's "Squidward's Suicide," and lost episodes of popular TV shows like Doctor Who's "The Power of the Daleks," are some of the most sought-after shows of all time. Who knows – episodes of your favorite television series may have been lost to history.
Some famous "lost episodes" of a television series aren't actually lost; they were simply shelved by studios for one reason or another. Either the people in charge hated the episode, or circumstances led to the program being shuffled around until it disappeared. Often these lost episodes are considered to be the best episodes of a television show, whether that's just because people want to see them so badly, or because they're genuinely good. That's up to you to decide – if you ever get a chance to see these lost episodes.
back to page 1
The Powerpuff Girls – "Akuryō Bubbles"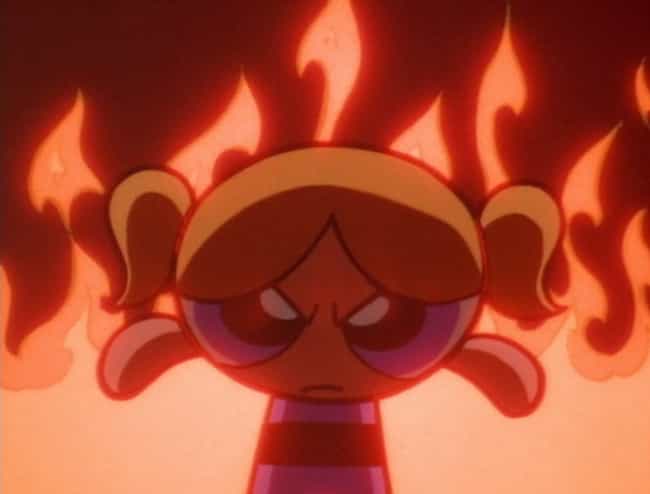 The Powerpuff Girls was a perky animated show on Cartoon Network that followed Blossom, Bubbles, and Buttercup, three superheroines created by Professor Utonium. It's perfect entertainment for kids, with one notable exception.
If you're a reader of spooky Internet tales, you may have heard about "Akuryō Bubbles." This rumored Powerpuff Girls episode supposedly followed Utonium as he encountered a homicidal, zombie-like version of Bubbles. Other than the creepypasta on the episode, there seems to be no trace of "Akuryō Bubbles."

Wish you could watch this?
Ren & Stimpy – "Man's Best Friend"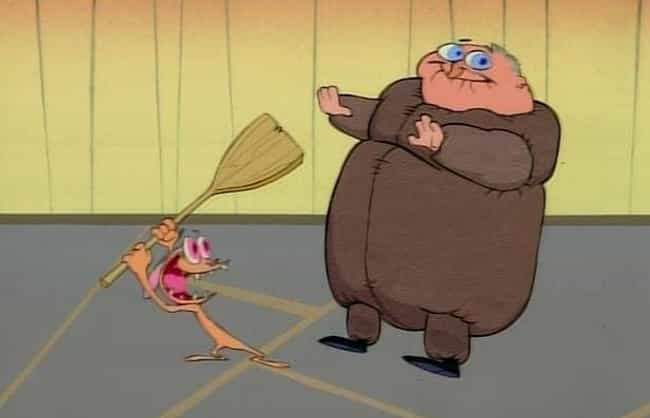 The Ren & Stimpy episode "Man's Best Friend" was produced for the Nickelodeon cartoon's second season, but it never aired during the original run. It was deemed to be too controversial for featuring a super violent scene where Ren beats a man within an inch of his life with an oar. The main characters were also shown smoking cigars.
Nickelodeon fired the show's creator, John Kricfalusi, over the episode. The show didn't air for 11 years, until Kricfalusi was able to air the episode on Ren & Stimpy Adult Party Cartoon, a revival of the original series on Spike.

Wish you could watch this?
Dinosaurs – "Variations On A Theme Park"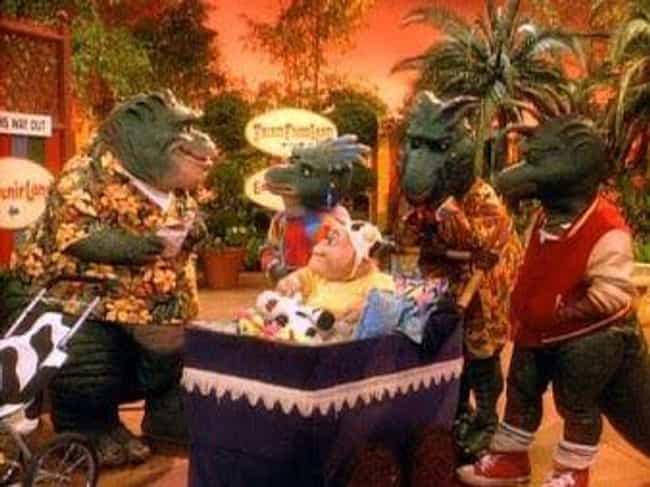 The '90s oddity Dinosaurs starred a family of, what else, dinosaurs, created by Jim Henson Productions for Disney-owned ABC. Over the course of the show's four seasons, the producers were constantly hounded by ABC to cut costs, despite the massive scale of the production.
So, how did the Dinosaurs staff handle the notes? They filmed an episode called "Variations on a Theme Park." In it, the family visited "Wesaysoland," a giant theme park constantly under construction and designed to burn money. ABC and Disney weren't pleased with the episode, so "Variations on a Theme Park," and six other episodes, never aired in the US until the show went into syndication.

Wish you could watch this?
Candle Cove – "Candle Cove"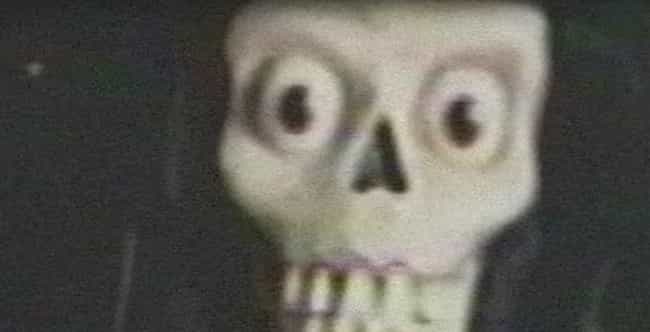 Candle Cove wasn't real – or was it? Creepypasta collects stories from people who remember this bizarre children's show, in which a kid was ferried around on a boat by spooky pirates.
The original Candle Cove is still just a rumor, but Syfy adapted the stories about it on the series Channel Zero.

Wish you could watch this?