VOTE

29 Things You Expected To See (And Did!) At RuPaul's DragCon

380 votes
73 voters
9.4k views
29 items
Follow
List Rules Vote for your favorite parts of DragCon
RuPaul's DragCon LA took place for the first time in HerStory over the weekend of May 16-17, just ahead of the filming of the Drag Race Season 7 finale, and the crowd was everything you'd expect from a group of drag-loving individuals...and a bit more.
The two day EXTRAVAGAAAANZA took place in a hall at the LA Convention Center that looked a bit like Season 7's first challenge (...bare). As throngs of queens in various states of polish (read: there were some green queens) roamed the aisles, the booths, and the panels, fans and onlookers of all ages posed for pictures, shared to Instagram, and generally contributed to what was an overwhelmingly positive environment to be in.
In case you're looking for the one run-on sentence of what transpired inside the halls of DragCon, let me offer this: makeup booths everywhere, no cell reception (which led to no credit cards), day drag, Trixie look-alikes, a line around the building to have Katya breathe on you, XX queens who didn't take the advice to bring a pair of flats, lines EVERYWHERE (on the show floor, can't speak for the bathrooms), Ivy Winters on stilts, more assless underwear than you knew existed, panels on how to tuck, and a bunch of queens who turned up late for their scheduled signing times (because you're SCANDALIZED a drag queen would ever be tardy).
For all the other goodness that came along with RuPaul's DragCon 2015, read on for pictures and a broader wrap-up.
The Realization Of Who The Real Winner Of Season 7 SHOULD Be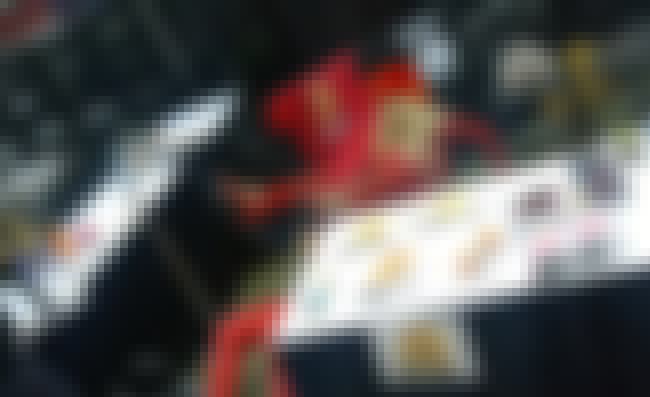 Just note that there are two pairs of red-stockinged legs in this picture. Mom was TURNING IT OUT for fan pictures. Could this be why her line wrapped around the room throughout most of the afternoon? Probably. It could also be that fans were still in denial about her elimination and thought that all the things she let the fans do during picture sessions was all part of some nightmare/fantasy that was still playing out.

Agree or disagree?
Adorable Photo Accessories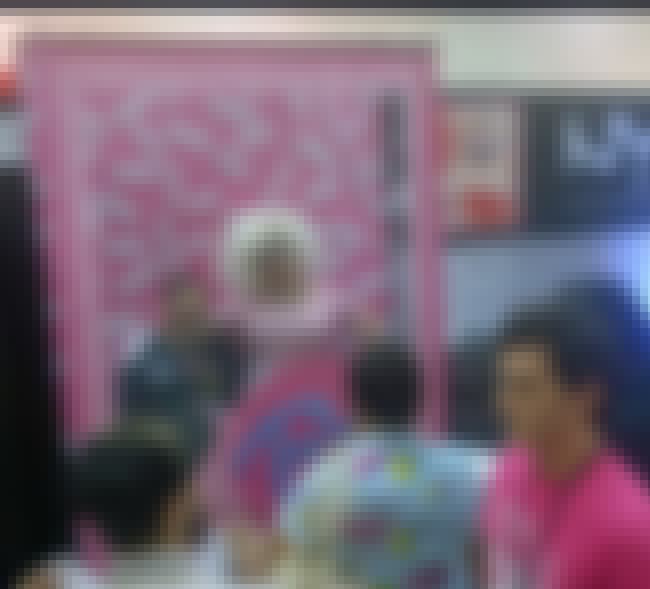 Trixie Mattel won hands down for the best photo accessory in her plastic fronted toy box. Fans hopped in and posed like they were part of the Trixie Mattel collection, which will SURELY be for sale at DragCon 2016.

Agree or disagree?
The Painted Queens (Or, The Art Of DragCon)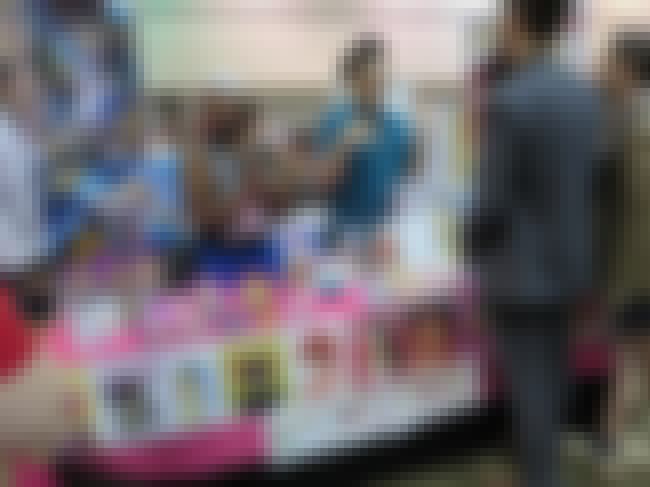 Always a vision, the artists of DragCon sold their versions of the most popular queens.

Agree or disagree?