VOTE
Russell Brand Tattoos

Updated June 21, 2019
1.2k votes
546 voters
136k views
7 items
Russell Brand tattoos, ranked by fans of the sexy star and of body art. Russell Brand is a British standup comedian, actor and media personality. Brand made his TV debut on the U.K. version of Big Brother before launching his Hollywood career. In 2008, Russell made his U.S. film debut in the comedy Forgetting Sarah Marshall as rocker Aldous Snow. He reprised the role in 2010's Get Him to the Greek. Brand was also famously married to pop superstar Katy Perry, whom he met in 2009 after hosting the MTV Video Music Awards. The couple married in 2010 and divorced two years later, citing irreconcilable differences as the reason for their split.
If you ever find yourself thinking what do Russell Brand's tattoos mean, then look no further.
Russell Brand's tats honor the people in his life that are most important to him and remind him of how far he's come in the entertainment industry. Brand has at least 7 tattoos, with special meanings or memories. Russell Brand's body art includes religious symbols from both Christian and Hindu beliefs. Brand also has an all-seeing Eyeball inked on his shoulder as well as the logo for his favorite football team West Ham United tattooed on his arm.
Similar to other stars that have tattoos, such as
Katy Perry Body Art
or
Marc Jacobs Tats
, Russell Brand has made headlines several times as he has added a new tattoo to his collection. He is one of the hottest tattooed celebrities and famous people with tattoos.
Lord Make Me A Channel of Thy Peace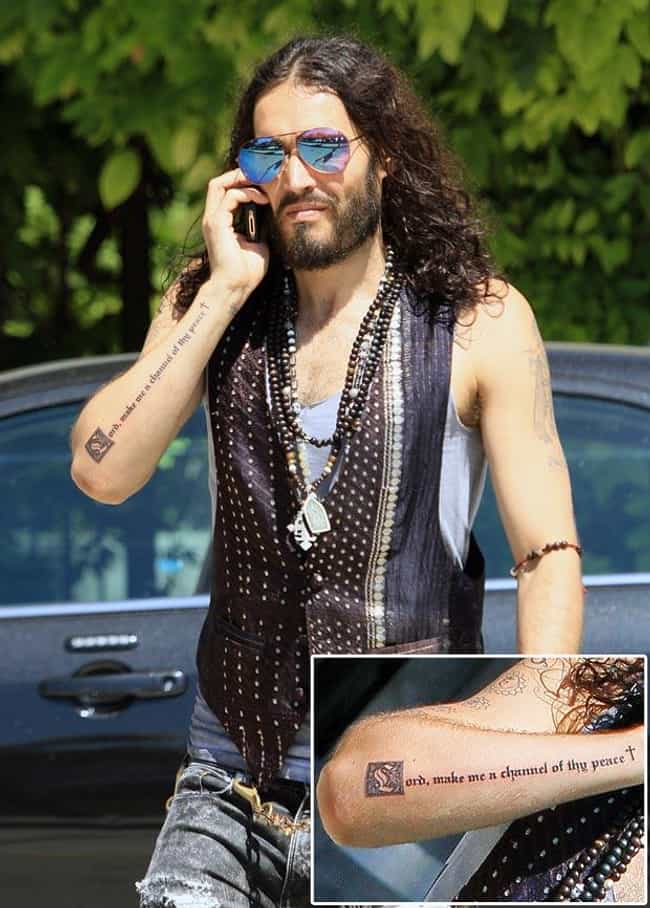 Russell has the prayer of St. Francis "Lord make me a channel of Thy peace" along with a cross tattooed on his right inner forearm.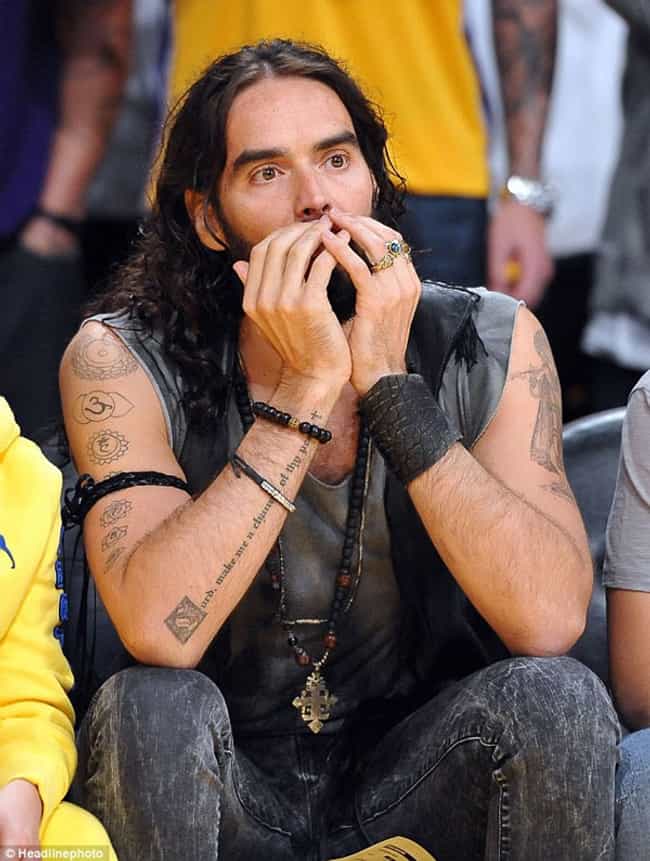 Russell has various religious symbols including Om tattooed on his right arm. This tattoo is related to Brand's affiliation with Hinduism. Russell attributes his spiritual connection to Hinduism as the reason to behind why he was able to beat his sex and drug addictions.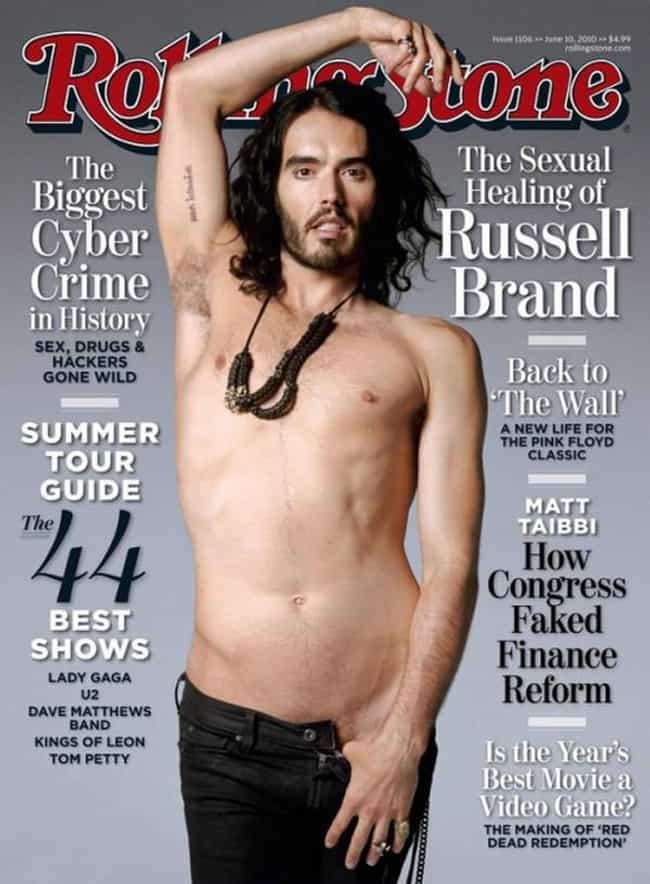 Russell had this

Sanskrit tattoo, which means "Go With the Flow," tattooed on his right arm to match his ex-wife Katy Perry's identical tat.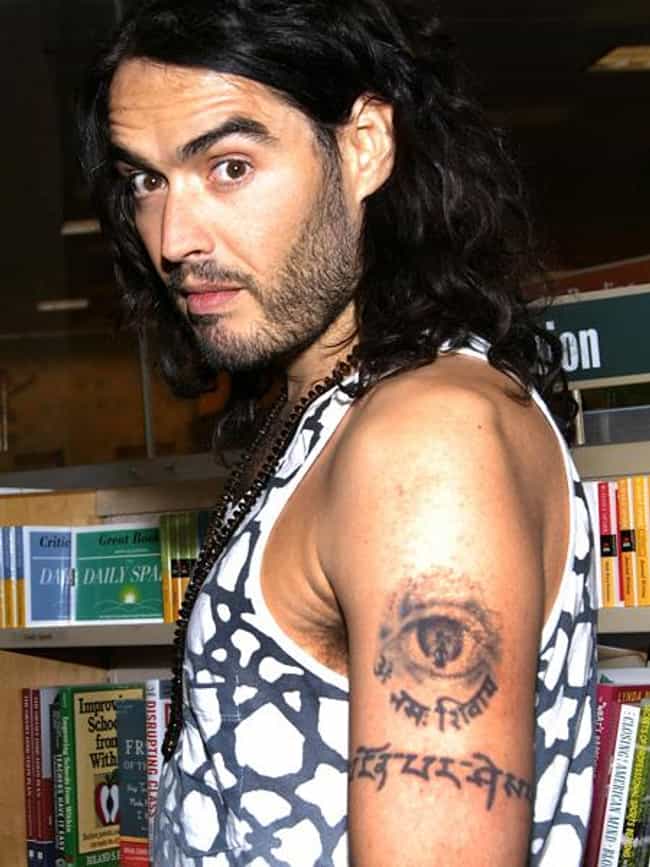 Inked on Russell's left shoulder is a large eyeball.