Attractions

Russell Warren Architecture

List of Russell Warren buildings, listed alphabetically with photos when available. Most, if not all prominent Russell Warren architecture appears on this list, including houses, churches and other structures where applicable. This list contains information like what city the structure can be found in, and when it was first opened to the public. If you want to find out even more about these famous Russell Warren buildings you can click on the building names to get additional information.
This list below has a variety of buildings in it, from Lapham Institute to Old Third District Courthouse.
This list answers the questions, "What buildings did Russell Warren design?" and "What do Russell Warren structures look like?"
The Benjamin Barker House was an historic house on Main Road in Tiverton, Rhode Island. Built c. 1850, it was a two-story wood frame structure with an impressive Greek Temple front, with full-height fluted Ionic columns supporting a full triangular pediment. The pediment had an astylistic triple window in it. The roof was topped by an octagonal cupola with belvedere, with two narrow chimneys piercing the ridge line. It is possible the house was designed by Russell Warren, who is documented to have designed a number of other high-style Greek Revival houses in the region. The purchaser is believed to be Benjamin Barker, a lumber merchant operating in nearby Fall River, Massachusetts. The house ...more on Wikipedia
City/Town: Tiverton, Rhode Island, USA
Opened: Jan 01 1850
Architect: Russell Warren
Created By: Russell Warren
Style: Greek Revival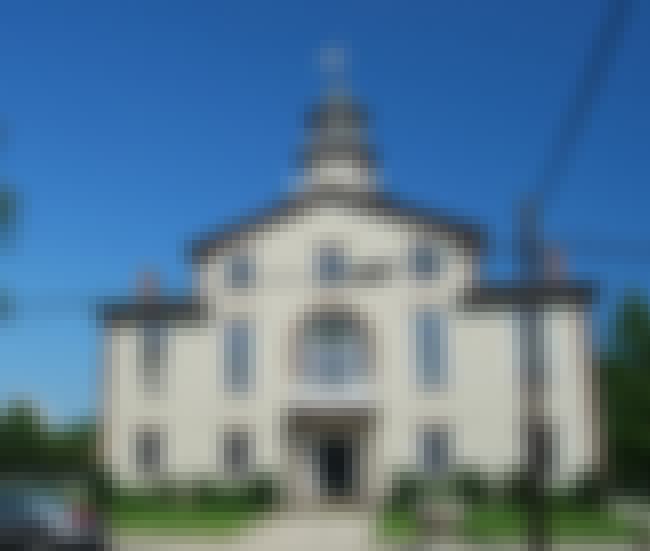 2
Bristol County Courthouse
The Bristol County Courthouse is an historic courthouse on High Street in Bristol, Rhode Island, USA. The Federal style courthouse was possibly designed by Russell Warren and built in 1816. The building's structure is of stone, originally faced in brick, although that has since been stuccoed over. It was originally designed to house municipal offices as well as the courts, and was occasionally host to the state legislature, during a time when it was mandated to sit in a rotating series of locations. The building was listed on the National Register of Historic Places in 1970. ...more on Wikipedia
City/Town: Bristol, Rhode Island, USA
Opened: Jan 01 1816
Architect: Russell Warren
Created By: Russell Warren
Style: Federal architecture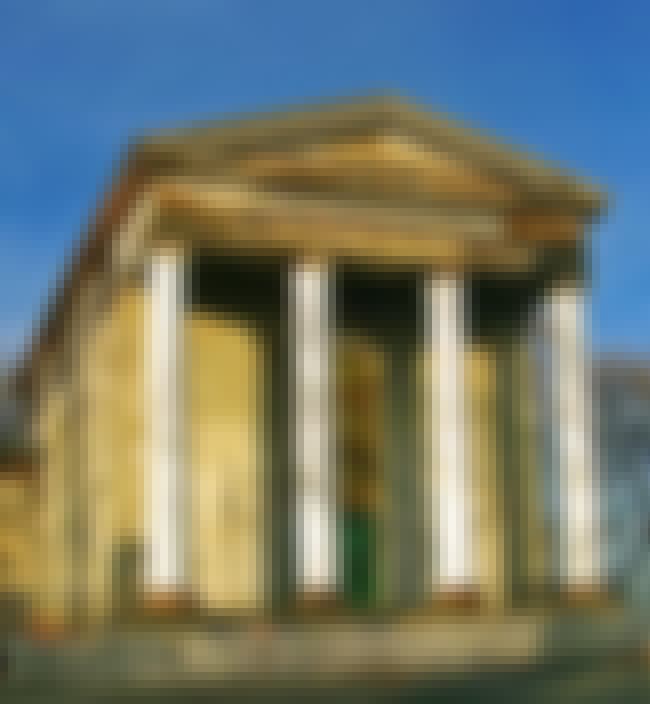 The Dutch Reformed Church is one of the most prominent architectural landmarks in Newburgh, New York. It was designed by Alexander Jackson Davis in 1835 in the Greek Revival style common in America in that time period. It is his only surviving church in that style and is considered to be his latest building still standing that largely reflects his original vision. It is located at 132 Grand Street, just north of the Newburgh Free Library. Its historical importance comes from not just over a century of use as church, but its centrality in the struggle by modern preservationists to save and restore the city's many landmark buildings. Today it is a National Historic Landmark. It was almost ...more on Wikipedia
City/Town: New York, USA
Opened: Jan 01 1835
Architect: Russell Warren, Alexander Jackson Davis
Created By: Russell Warren, Alexander Jackson Davis
Style: Greek Revival
see more on Dutch Reformed Church
4
James D. Hathaway House
James D. Hathaway House is a historic house located at 311 Pine Street in Fall River, Massachusetts. It was built in 1843 by James D. Hathaway, a carpenter, and was perhaps designed by Russell Warren or copied by Hathaway from his designs. It is one of seven extant monumental temple-fronted Greek Revival houses in Fall River. It is also located within the Lower Highlands Historic District. The house was added to the National Register of Historic Places in 1983. It is currently a law office. ...more on Wikipedia
City/Town: Fall River, Massachusetts, USA
Opened: Jan 01 1843
Architect: Russell Warren
Created By: Russell Warren
Style: Greek Revival