Entertainment

SAB TV Shows and TV Series

All SAB TV shows list, featuring TV series created by SAB TV, with pictures from the show when available. Series and programs made by TV creator SAB TV are listed below alphabetically, with additional information such as when the show first aired and what network it aired on. What are all of the SAB TV TV creations? This series list includes any shows that SAB TV co-created and maybe served as an executive producer on.
List features Taarak Mehta Ka Ooltah Chashmah, Chidiya Ghar and more.
This list of television shows features programs produced, written, and adapted by SAB TV. This list answers the questions, "What shows did SAB TV create?" and "How many shows has SAB TV created?"
These shows may not have all aired in the same country, but they were all created or co-created by SAB TV. (4 items)
Chidiya Ghar is a comedy show which airs on SAB TV Monday through Friday nights. ...more on Wikipedia
Actors: Rajendra Gupta, Paresh Ganatra, Jitu Shivhare
Premiered: 2011
Number of Seasons: 1
Gopi Mama Aur Gupshup is a show on SAB TV starting on (Saturday)16 June 2012. ...more on Wikipedia
Premiered: 2012
3
Movers & Shakers Masala Markey
Movers and Shakers was an Indian late-night talk show hosted by Shekhar Suman, that aired on SAB TV between March and June 2012. ...more on Wikipedia
Premiered: 2012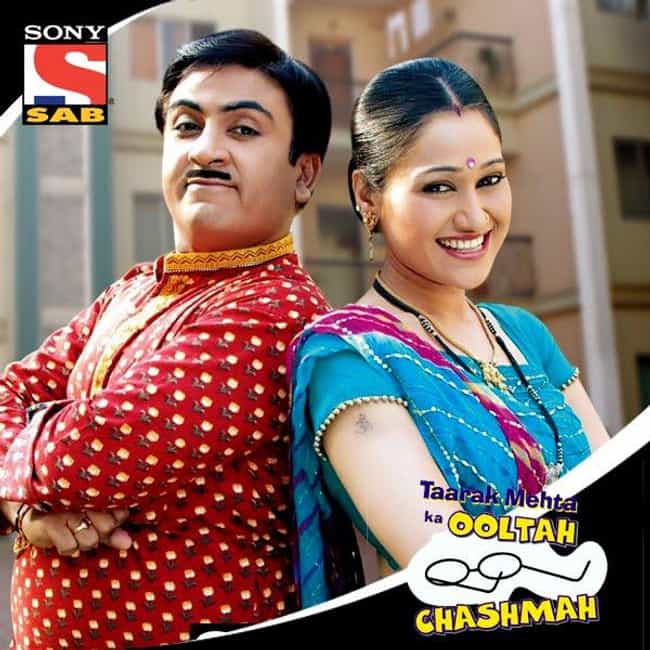 Taarak Mehta Ka Ooltah Chashmah is an Indian sitcom produced by Neela Tele Films Private Limited. The show went on-air on 28 July 2008 on SAB TV. The show is based on the column 'Duniya Ne Oondha Chashmah' written by columnist and journalist Taarak Mehta for the Gujarati weekly magazine Chitralekha. ...more on Wikipedia
Actors: Priya Ahuja, Kavi Kumar Azad, Kari Irwin
Premiered: 2008
Number of Seasons: 1
see more on Taarak Mehta Ka Ooltah Chashmah