Cats
31 Cats Who Are So Very Sad

929 votes
326 voters
19.1k views
31 items
Do you ever have those days when you feel overworked, under-appreciated, and just plain sad? Unfortunately the doldrums tend to be something that occasionally catch up with even the most optimistic among us. Fear not, for this adorable collection of sad cat pictures will hopefully help turn your frown upside down if you're feeling down in the dumps.
The sad cats you'll meet here will be the first to assure you that they too know the struggles of a hard life and all the sorrows they can entail. Feeling under-appreciated by that special someone in your life? Here you'll meet a kitten who assures you that he's also felt the betrayal of waking up from a nap to find his human preparing to do something as frivolous as go to work rather than spend time with him. Trying to figure out how to deal with the loss of a job? Here you'll meet a poor guy named Ralph who's still attempting to navigate the road of grief after suffering the loss of a balloon he accidentally popped with his claw.
So the next time you find life's trouble's getting the best of you, let these sad cats join in your misery. These photos of sad cats will not only make you grin but award you the priceless reassurance of knowing you're not alone.
Few Things Can Bring You Down Like the Wrong Fish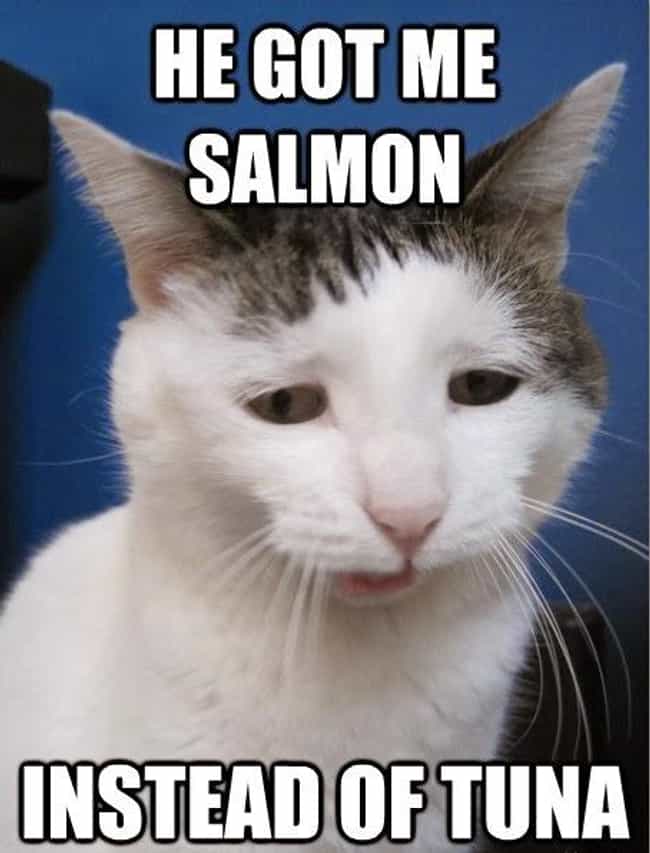 Agree or disagree?
Separation Anxiety Cat Notices You've Decided to Leave the House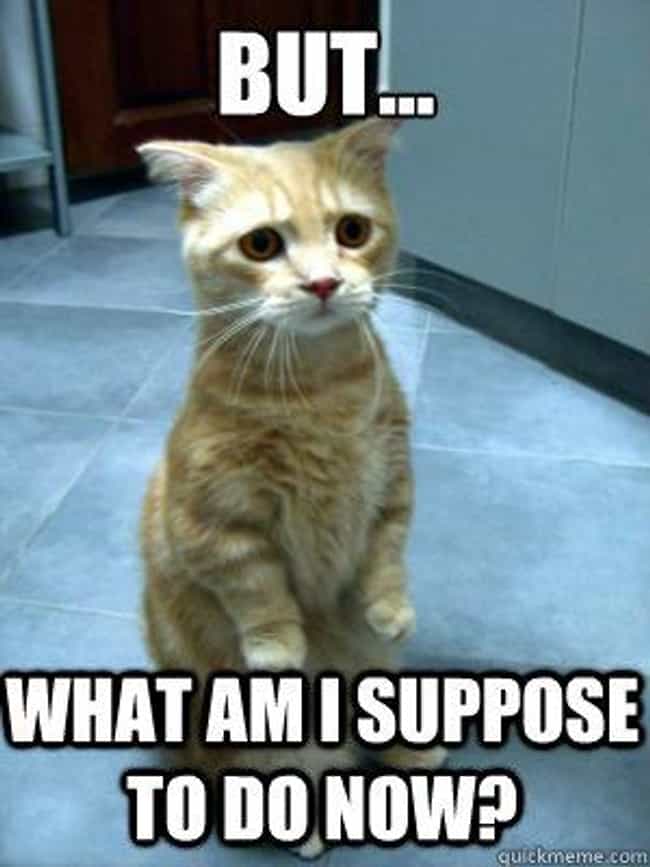 Agree or disagree?
That Awkward Moment When You Feel Like Crying but Realize Your Species Can't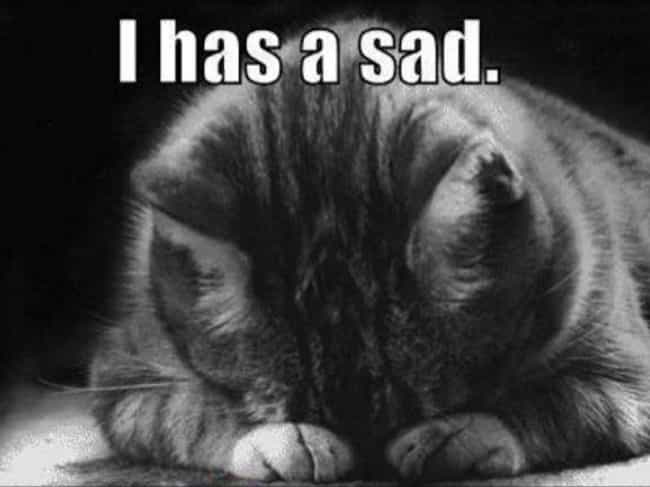 Agree or disagree?