watchworthy
presents
Pretty Sad Deaths In Otherwise Quirky Comedies

Updated January 21, 2020
3.3k votes
828 voters
22.2k views
14 items
List Rules Vote up the losses that make comedies feel like tragedies.
We watch comedies because we want to laugh and feel good, but sometimes we come out of the theater sobbing. It's not uncommon for some of the goofiest, most lighthearted movies - and even cartoons - to have some of the saddest, most unexpected deaths. It always seems to be a beloved character, or someone we were simply rooting for the entire time. This list itemizes some of the biggest punches to the gut in films that we initially perceived as sweet and harmless family fun.
Data-driven recommendations based on voting from over 40 million monthly visits to Ranker.
Try the free app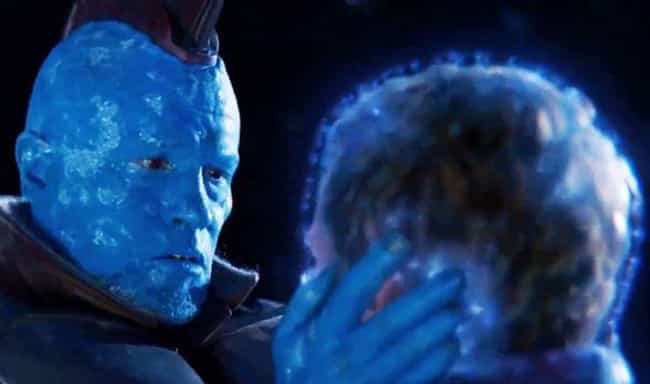 In perhaps the franchise's most touching turn of events, Yondu makes the ultimate sacrifice. He rescues Peter Quill from Ego's planet, knowing there's two of them and only one spacesuit left. Yondu gives his life for Quill, and in his final moments he says, "I'm sorry I didn't do none of it right, but I'm damn proud you're my boy."
Quill finally realizes that while Yondu may not have been his biological father, he was the best (and only) father figure he ever had. Sadly, he realizes it too late.

Legit tragic?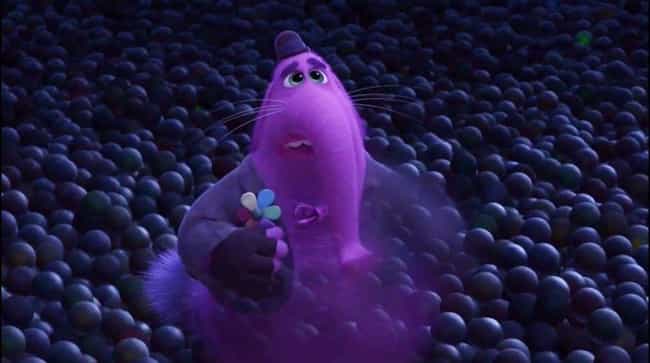 Take her to the moon for me, okay?
In the most gutwrenching part of Pixar's Inside Out, Riley's imaginary friend, the cheerful and sweet Bing Bong, falls into the Memory Dump with Joy. He knows he's on the verge of being forgotten forever, but he sacrifices himself to save Joy. The second Joy realizes what Bing Bong has done, he asks her if she could "take Riley to the moon" for him, and calmly waves as he fades into oblivion, forgotten by Riley forever.
As if this wasn't heartbreaking and traumatizing enough, the scene was originally 40 seconds longer and, according to voice actor Richard Kind, somehow "even sadder."

Legit tragic?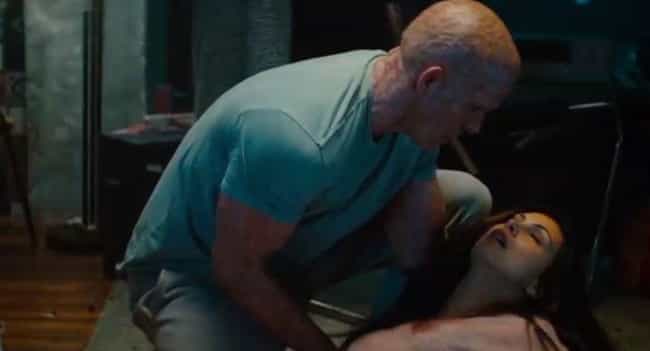 Wade Wilson (Ryan Reynolds) has been successfully fighting bad guys as Deadpool for two years, but he fails to eliminate one of his targets on his anniversary with his girlfriend Vanessa (Moren Baccarin). That night, after the couple decides they should start a family together, the target tracks Wilson down and slays Vanessa.
Wilson wipes out the man in revenge, but this doesn't stop Wilson from blaming himself for her loss.

Legit tragic?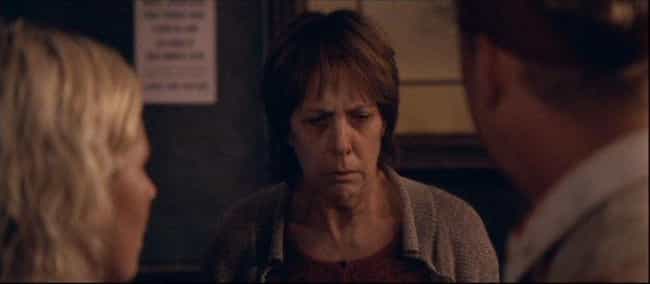 It's a rule in the zombie genre: Zombies must be terminated in order to stop the spread of infection. When the city of London falls to a zombie outbreak, Shaun (Simon Pegg) and Ed (Nick Frost) decide to embark on a rescue mission in order rescue Shaun's girlfriend Liz (Kate Ashfield) and Shaun's mother Barbara (Penelope Wilton).
However, when Barbara is bitten, Shaun looks into his mother's eyes and says, "I'm sorry, Mum," before shooting her in the face.
Legit tragic?