Travel

Take A Look At These Hilariously Depressing Locations On Google Maps

366 votes
55 voters
3.5k views
21 items
List Rules Vote up the destinations where the mapmaker clearly was unhappy with their choice of profession.
With countless roads, streets, and destinations named after cheerful items like flowers, the sun, and serene landscapes, sad topographies from around the world serve to remind you that the globe is not just a bunch of roses, sunshine, or meadows. Though not necessarily the most ugly destinations, depressing locations on Google Maps don't exactly sound like the most appealing places to visit. One author, Damien Rudd, compiled dozens of these sad destinations in his compendium Sad Topographies, for the world to witness and wallow over. Rudd's collection of sad topographies, which span everywhere from Canada to New Zealand, reveal a side of the world no one ever looks at until they start exploring Google Maps. Despite their somber names, many of these sad places from around the world actually look relatively normal, falling firmly between hellhole and paradise. In fact, quite a few funny depressing locations gain a bit of charm from their unfortunate names. For instance, Grandmother's Hole sounds like a weird place to visit, but it's really just a beach in India.
Pity Me, Durham, United Kingdom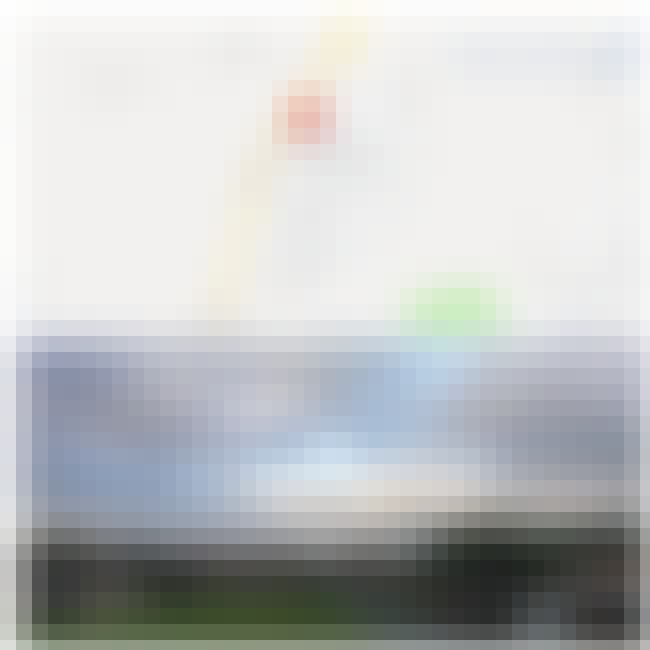 Is this funny?
Why Me Lord Street, South Carolina, United States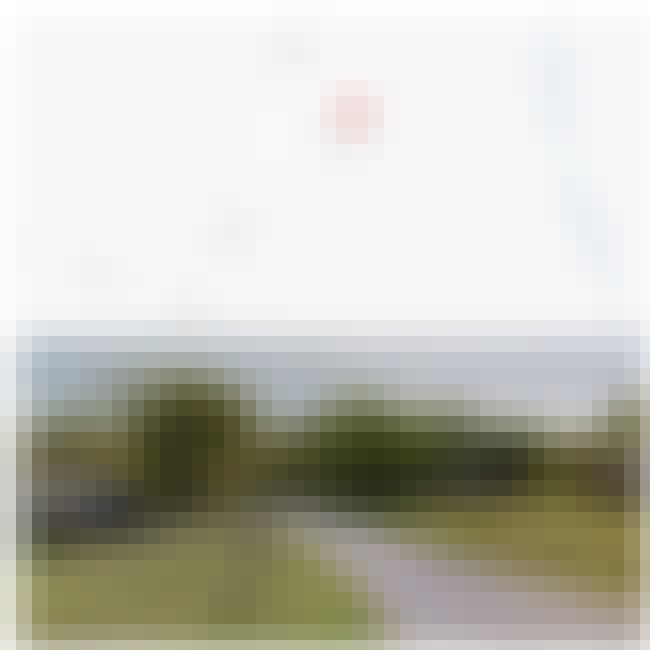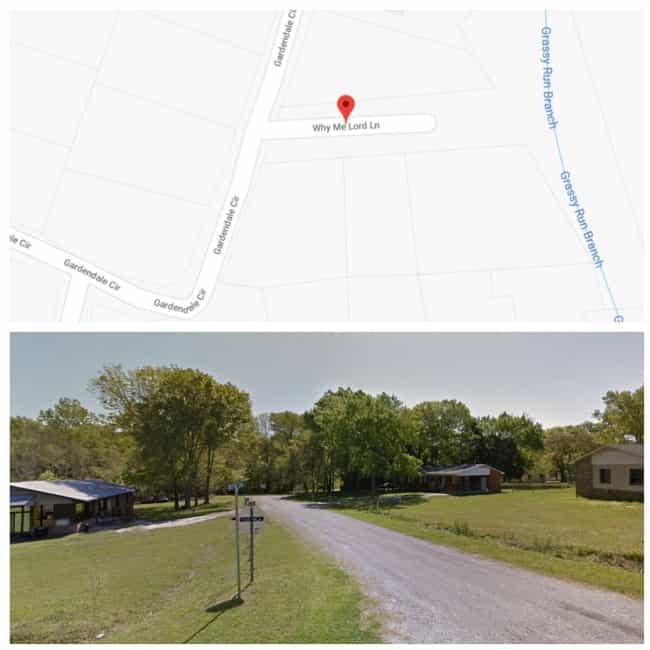 Is this funny?
Nothing, Arizona, United States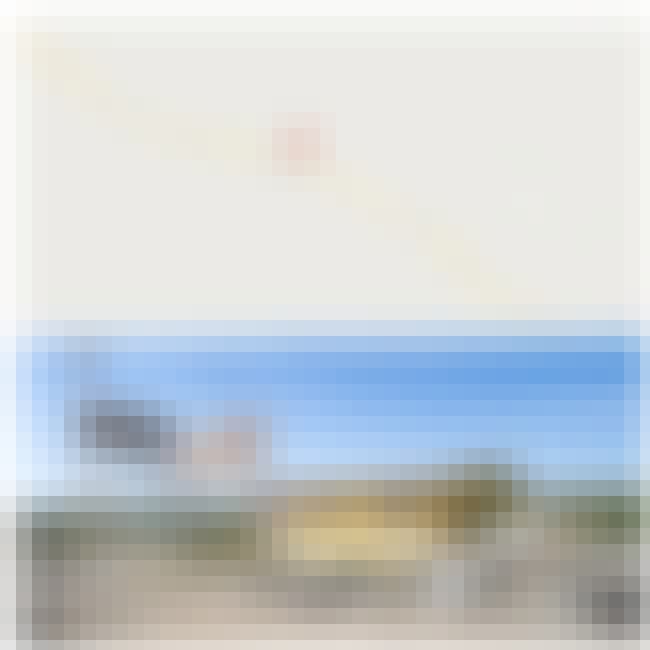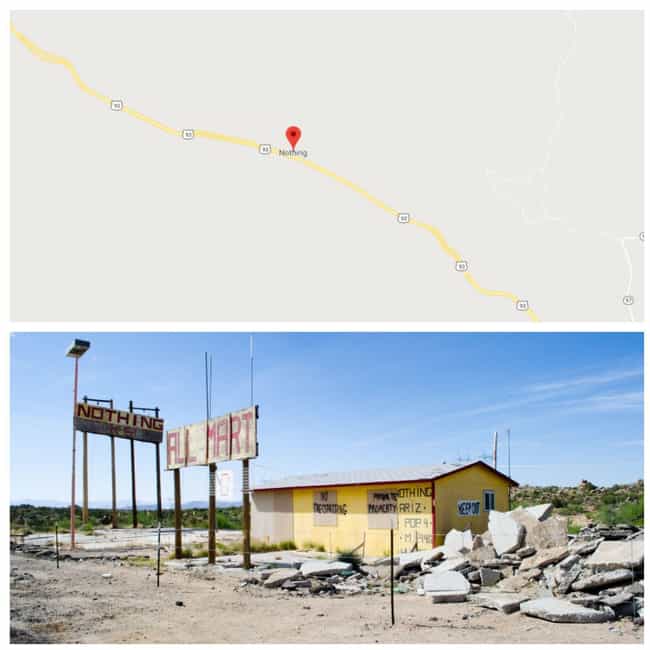 Is this funny?
Divorce Beach, Cabo San Lucas, Mexico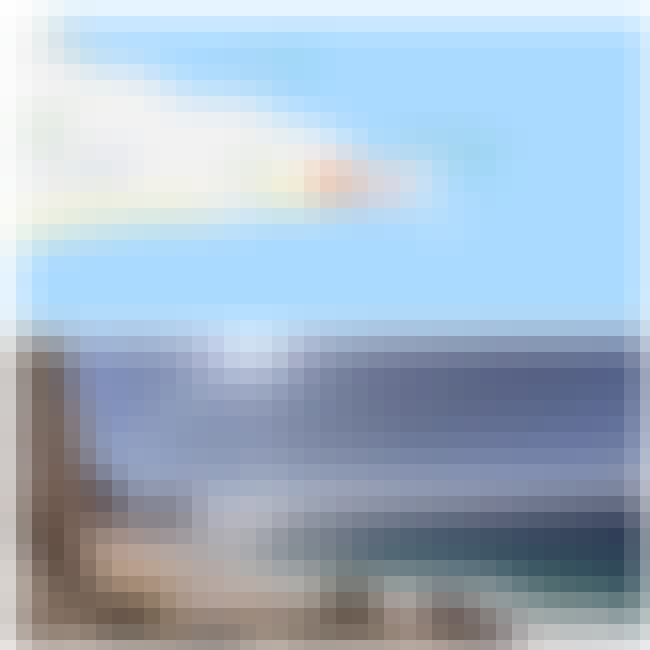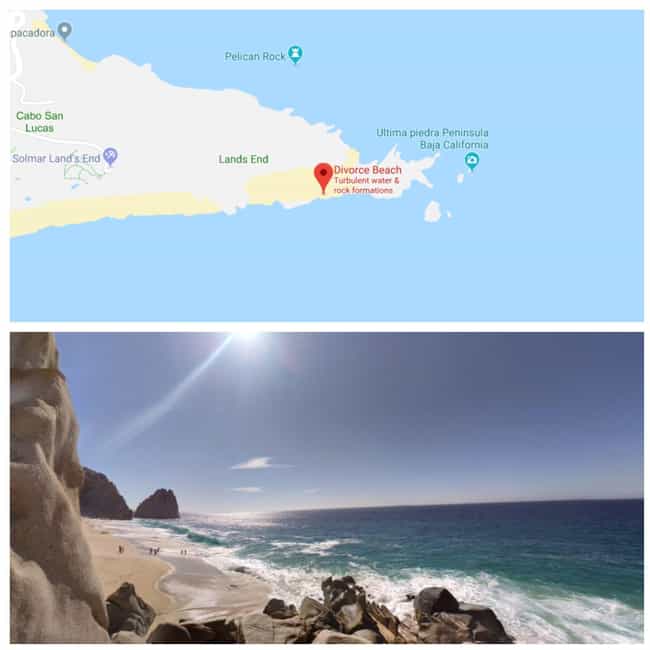 Is this funny?