Weird History
The Tragic Life Of Sadako Sasaki, The Little Girl Behind 'Sadako And The Thousand Paper Cranes'

It can be difficult to fully grasp the human impact of an atomic discharge, but the true story of the girl in Sadako and the Thousand Paper Cranes makes the truth horrifyingly real.
Born in Hiroshima in 1943, Sadako Sasaki was two years old when America dropped Little Boy on her city, leading to a devastating aftermath. After emerging seemingly unscathed from her home a mile away from ground zero, Sadako appeared to be a healthy young girl. However, at age 12 she started exhibiting signs of leukemia. During her treatment in the hospital, she decided to fold 1,000 paper cranes which later became a global symbol of peace.
Since her passing, Sadako has become internationally famous for starting a movement that is still active in the 21st century. Movies and books have immortalized her, including Sadako and the Thousand Paper Cranes, and there are statues dedicated to her in parks on opposite sides of the world.
Tales of Sadako and other blast survivors' stories serve as sober reminders of the terrible and long-lasting effects of atomic power, but they also provide a ray of hope for future generations seeking peace.
'One Thousand Paper Cranes' Is Being Turned Into A Film
In May 2019, it was announced that Ben Bolea adapted Eleanor Coerr's novel into a screenplay called, One Thousand Paper Cranes. Ian Bryce (Saving Private Ryan), Richard Raymond (Desert Dancer), and Irene Yeung are producing the film with Raymond as the director. Evan Rachel Wood (Westworld), Jim Sturgess (Across The Universe), and Shinobu Terajima are to star.
One Thousand Paper Cranes will tell Sasaki's true story from her time in Hiroshima to her diagnosis to her message of hope. Raymond described the film saying:
[It] shows for the first time the untold truth behind these two remarkable women (Sasaki and Coerr), and how their lives are intricately connected. I'm honored by the trust Eleanor's family and the Hiroshima Film Council have bestowed upon me to tell this story.
It's A Miracle Sadako Survived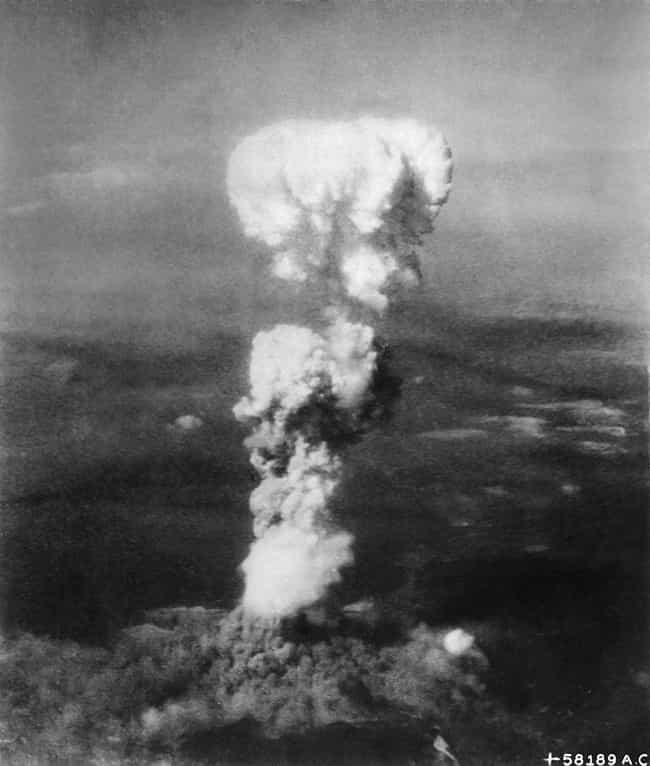 On August 6, 1945, the United States military released a nuclear device dubbed "Little Boy" on the Japanese city of Hiroshima. Though difficult to precisely gauge Little Boy's power, experts claim the device obliterated nearly everything within a mile radius of its hypocenter.
Sadako Sasaki and her family lived about one mile from ground zero, right on the edge of the line of total destruction. According to an account featured in a Hiroshima Peace Memorial Museum special exhibit, Sadako survived the ordeal apparently unscathed:
The [kickback] blew her out of the house, but she escaped without a burn or injury. Very soon, flames were leaping up in the area. Sadako's mother fled, carrying her daughter.
She Was Healthy For Much Of Her Childhood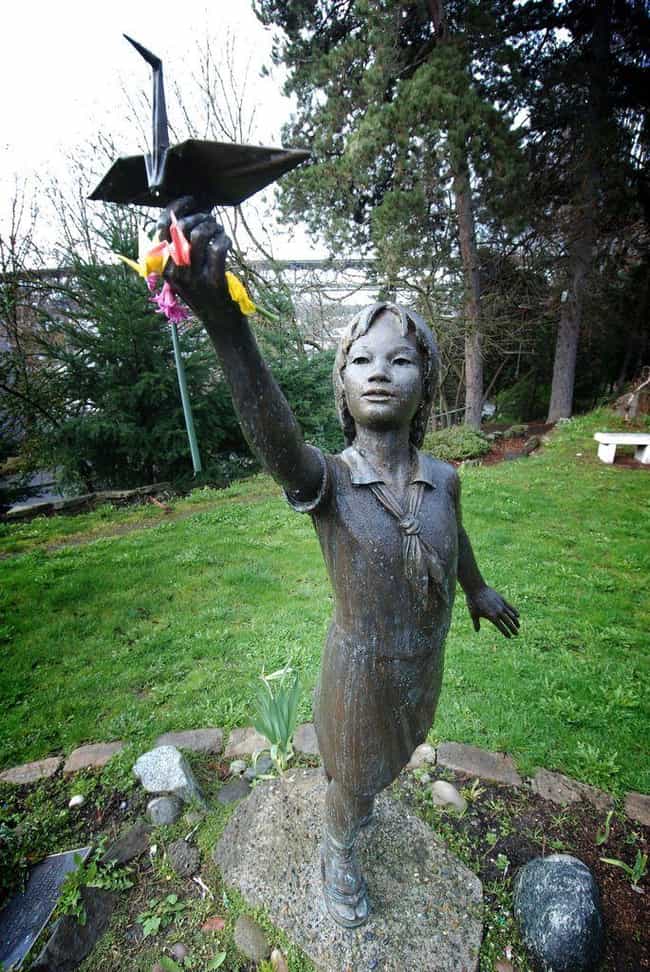 In autumn of 1954, Sadako began to feel the effects of the radiation exposure. She was in seventh grade and part of a winning relay-race team at her school. Immediately after a race, she started to feel dizzy.
At first, doctors dismissed her fatigue as the result of exertion from running, but she experienced more dizzy spells afterward. She then developed lumps on her neck and around her eyes that swelled up considerably, and purple spots appeared on her leg. After she went to the hospital, a doctor diagnosed her with leukemia in February 1955, almost 10 years after the leveling of Hiroshima.
After The Atomic Event, Her Family Was Exposed To 'Black Rain'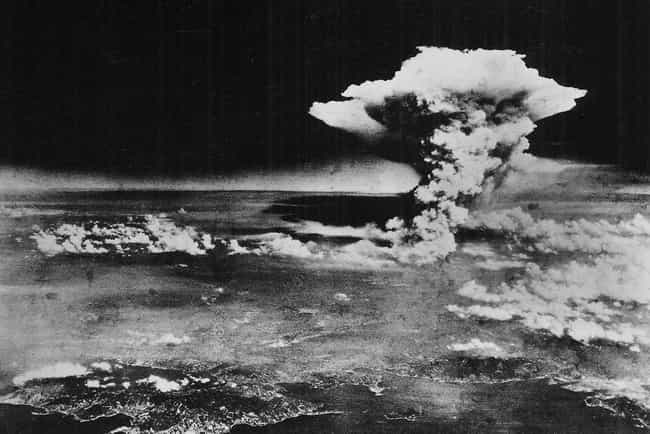 As Sadako's family fled the area, they encountered a radioactive "black rain" - nuclear particles mixed with carbon residue from fire. This dark, sticky liquid can leave stains on skin, clothing, and structures. Survivors fell seriously ill if they inhaled the particles or consumed them via contaminated food or water.