watchworthy
presents
The Saddest Disney Moments Of The 2010s

Updated January 14, 2020
6.9k votes
1.1k voters
19.2k views
16 items
List Rules Vote up the moments that bring a tear to your eye.
Disney movies are always good for at least one cry-inducing moment per film, and sometimes upwards of nine or 10 if we're talking Pixar. Even as an adult, while you may not sob quite as hard as you did when Bambi lost his mother or when Simba nuzzled a lifeless Mufasa, the past decade of Disney films still certainly had no shortage of emotionally devastating moments.
From Andy's tearful goodbye in Toy Story 3 to Bing Bong's fading farewell in Inside Out, here are the saddest Disney moments of the decade.
Data-driven recommendations based on voting from over 40 million monthly visits to Ranker.
Try the free app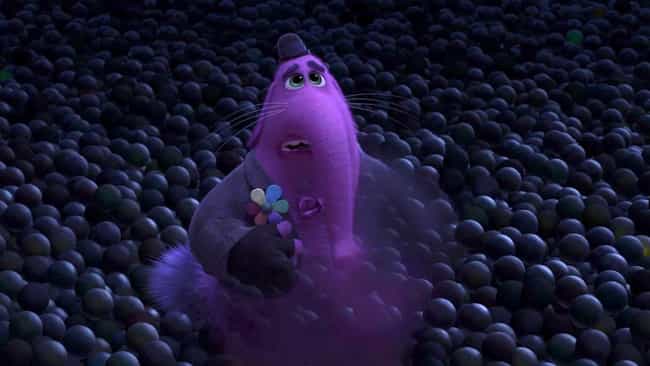 Released in 2015, Inside Out is the story of a girl named Riley and her conflicting internal emotions as she goes through a series of rough changes in her life. The emotions Joy and Sadness end up trapped in Riley's long-term memory while trying to stabilize her emotions. There, they run into Bing Bong, Riley's old imaginary friend. Through a variety of mishaps, Joy and Bing Bong end up at the bottom of the memory dump, where they'll eventually be forgotten forever. They use Bing Bong's rocket ship to escape, but they quickly realize they're too heavy for the rocket to carry them both the top of the cliff. Cue the tear-jerking scene.
In one last-ditch effort, Bing Bong pushes the rocket ship with Joy, giving it plenty of momentum to clear the top of the abyss. Once Joy takes off, Bing Bong jumps off the back, allowing Joy to escape while he leaves himself to be forgotten. Throughout the movie, he had trouble accepting that Riley outgrew him. Through this sacrifice, however, he shows that he's ready to accept his fate, especially if it will help Joy. Bing Bong knows that Joy can save Riley, and he loves Riley more than he loves himself. He gives up everything for her to be happy once again, even if he'll never see it.
Released: 2015

Tear-jerker?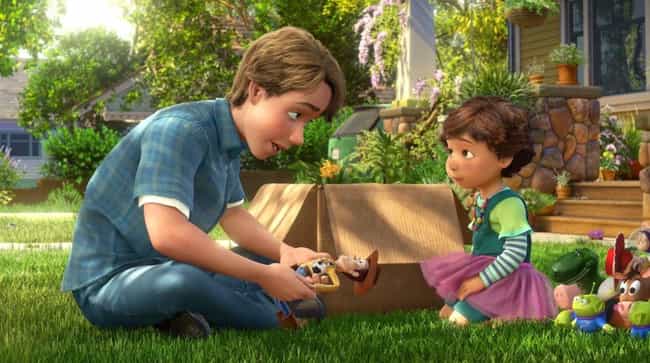 Who didn't shed a tear during the emotional ending of Toy Story 3? The film follows our favorite group of toys as they deal with Andy's impending move to college. While the toys struggle to come to terms with the fact that their child is all grown up and doesn't need them anymore, Andy himself fights to put his childhood behind him. Although he's tempted to leave his toys in the attic where they won't be played with for years, an intervention from Woody prompts Andy to take his toys to a new child, Bonnie.
Andy introduces each of his toys to Bonnie, explaining why they mean so much to him. Andy then decides to leave each one of his beloved playthings, including Woody, with Bonnie. Before he drives away, he plays with the toys one last time. The scene was especially heartbreaking for young adult audiences, who had watched the original Toy Story movies and were now heading out into the world themselves.
Released: 2010

Tear-jerker?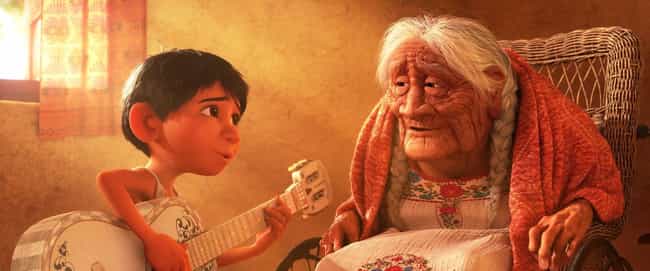 Coco follows a young boy named Miguel who just wants to be a musician. When he steals a guitar from a former family member's grave, however, Miguel is banished to the Land of the Dead. There, he meets his ancestors and discovers that he must return to the Land of the Living before sunrise or else he'll be stuck there forever. The one person who can send him back to the Land of the Living, his great-great grandmother Imelda, refuses to do so unless he gives up music. She believes her husband abandoned her long ago to pursue his music career, and she doesn't want anyone in her family following his footsteps.
Miguel refuses her offer and sets out to find another way back to the Land of the Living. Through a series of events, he finds his great-great grandfather, Hector, and takes down the man who kept Hector from returning to his family all those years ago. While the ending seems happy, Miguel's great-grandmother - Coco - is the only living person who still remembers Hector. He's in danger of being forgotten, so Imelda sends Miguel back to the Land of the Living with a mission to help Coco remember her father. When he arrives back home, Miguel plays a song for Coco that Hector wrote her during her childhood. She immediately remembers her father, setting the family history right once and for all.
The simple moment rights generations of incorrect family history, allowing Miguel to live in peace with his family and his dreams. The important link between these family members and their musical history is beautiful, as is the relationship between current and past family members. It's a truly poignant moment.
Tear-jerker?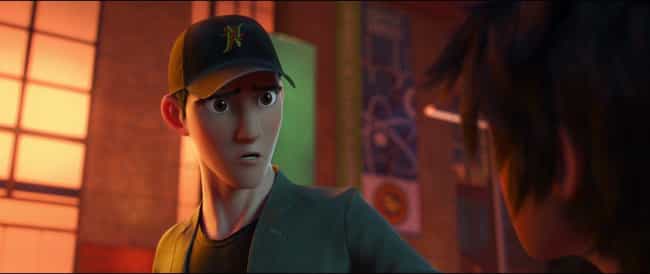 In Big Hero 6, Hiro Hamada is an intelligent prodigy with a mind for technology. He limits his intellect, however, to underground robot fights, much to the disappointment of his older brother, Tadashi. After Hiro tours his brother's school, he decides to put his talents to good use and invents micro-bots that are controlled by thought. His invention earns him a spot at the Institute of Technology. However, his happiness regarding his admission to the school is cut short when a fire erupts on campus. Even though Hiro tells him not to, Tadashi runs in to save a professor who's trapped inside. As Hiro stands helplessly on the sidelines, an explosion engulfs the building.
In the film, Tadashi is the only person Hiro can really count on. He's a role model and support system for his younger brother, and seeing their bond get broken so fully and immediately brought well-deserved tears to viewers' eyes.
Released: 2014

Tear-jerker?