Anime Underground
The 20 Saddest Anime Quotes That Make You Cry Every Time

9.1k votes
2.2k voters
28k views
20 items
List Rules Vote up the melancholic quotes that make your eyes well up with tears.
Animation plays a crucial part in the evocative power of anime, but dialogue can provide equally stimulating emotional moments for viewers to weep about on their couches.
The saddest anime quotes cover loss, trauma, depression, and a number of other upsetting moments that are unique to the style. Certain sad anime lines display a bleak outlook on life, as is evidenced by nearly everything that comes out of Hikigaya's mouth on OreGairu.
Get the tissues ready.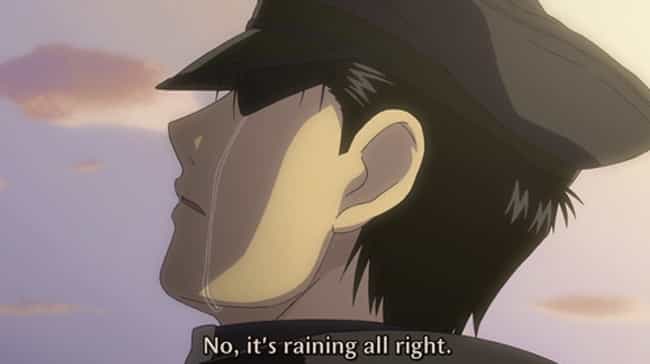 "I'm fine, except... It's a terrible day for rain."
Roy drops this line just after Maes Hughes's funeral. While it's generally not considered weird to be sad at a funeral, Roy fails to own up to his inner devastation. Rather than admit to crying, he blames his tears on a nonexistent rainstorm.

Is this quote devastating?
see more on Roy Mustang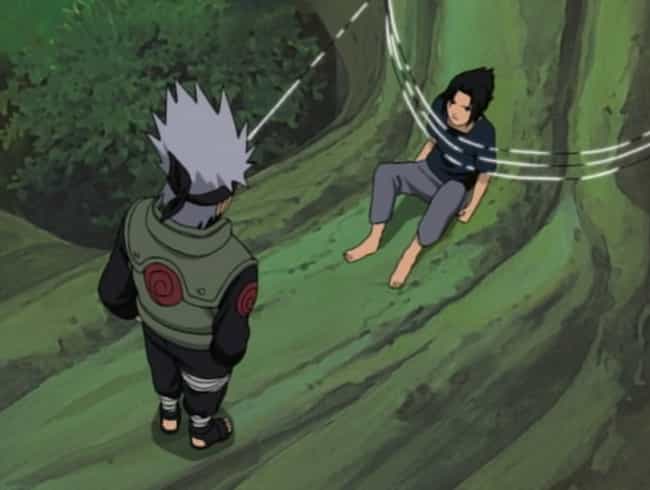 Sasuke: "Maybe if I was to kill the most important people in your life, everyone who's ever meant anything. Maybe then I'd listen to you because maybe then you'll have some idea how I feel!"
Kakashi: "Hmm. It's an interesting theory. But I'm afraid you're a little late to put it to the test. Everyone you're talking about has already been killed."

Kakashi tries to prevent Sasuke from leaving the village to seek out Itachi, his older brother who took out their entire family.
Sasuke lays out his personal misery, and viewers learn Kakashi has also experienced significant loss: his father, two teammates, and two adults who took care of him in his late childhood all perished in horrific ways.

Is this quote devastating?
see more on Kakashi Hatake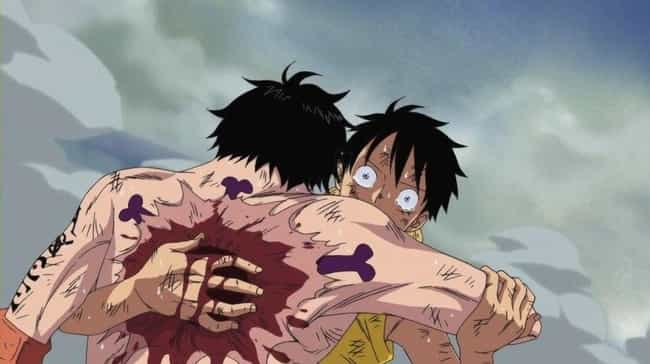 "Even if I'm worthless, and carry demon blood... thank you, for loving me!"
Portgas D. Ace sacrifices himself to save his brother from a magma-based attack during a battle with the Marines. Before he dies, he thanks Luffy and the other pirates for their love.
After Ace gives up his life, he feels he like he doesn't deserve to die, making the scene even more of a tearjerker.

Is this quote devastating?
see more on Portgas D. Ace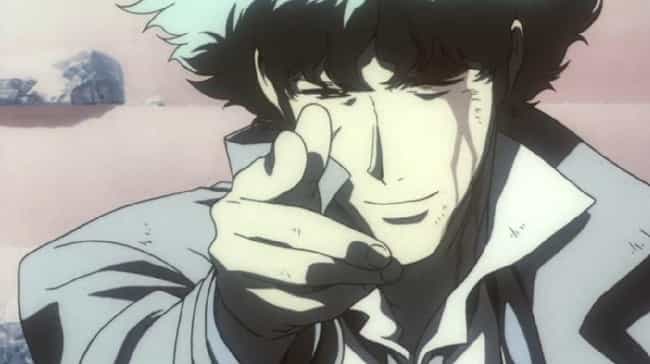 "Bang."
Depending on how you interpret the ending, the last line Spike Spiegel says in Cowboy Bebop could be the last word he ever speaks. He just lost the love of his life and fought one of his greatest enemies. As he falls to the ground, he faces his end with finger guns drawn. As he pulls the imaginary trigger, he utters the word "bang," and it's more powerful than any coherent thought could possibly be.

Is this quote devastating?
see more on Spike Spiegel