watchworthy
presents
11 Emotional Episodes Of The Simpsons That Made You Cry

Updated March 12, 2020
13.9k votes
3.6k voters
146.5k views
11 items
List Rules Vote up the Simpsons moments that made you cry the hardest.
With nearly three decades worth of episodes under its belt, The Simpsons has come a long way from its humble beginnings as an interstitial animated short for The Tracey Ullman Show. All of that time naturally engendered large shifts in the show's direction, but when The Simpsons was at its peak, it was unrivaled in terms of handling emotional issues on prime time.
Sad Simpsons episodes are a crucial part of the show. They really managed to make you laugh just as hard as they made you cry. Let's remember these impactful Simpsons moments, and recall why we first fell in love with Springfield's most dysfunctional family.
Data-driven recommendations based on voting from over 40 million monthly visits to Ranker.
Try the free app
back to page 1
Maggie Calls Homer Daddy - "Lisa's First Word"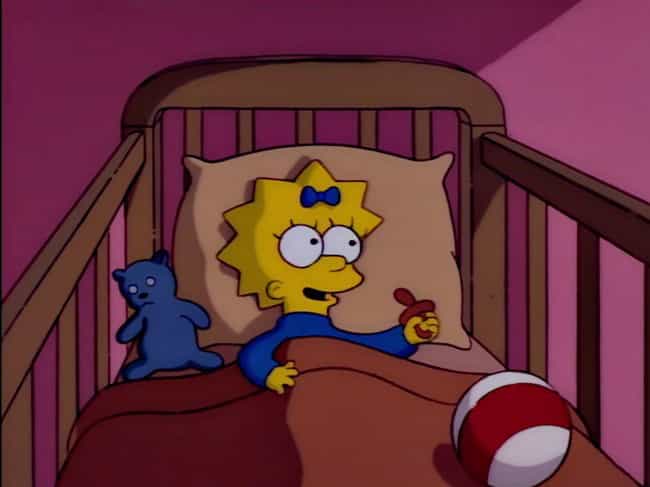 One of the longest-running jokes on The Simpsons is that Bart never calls Homer "Dad," and instead uses his first name. That isn't the case for all Simpson children, however. In the 10th episode of Season 4, "Lisa's First Word," we see what life was like for the family before Lisa was born. Bart is lavished with attention and becomes upset that he will no longer be the baby when Lisa arrives.
Once she does, he does everything he can to get rid of her, but they eventually bond when Lisa's first word is revealed to be "Bart." It's a sweet moment, but the truly moving scene comes at the end of the episode, when Homer puts Maggie to bed. After he leaves the room, we get to hear her first word, "Daddy," as provided by screen legend Elizabeth Taylor.

Did this make you cry?
Bleeding Gums Passes Away - "'Round Springfield"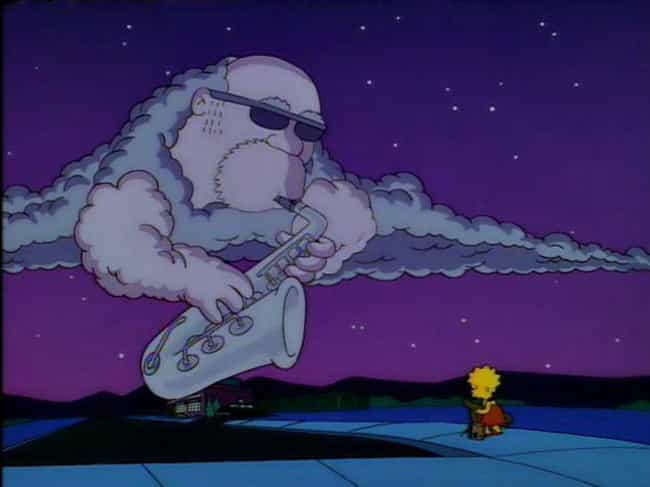 Bleeding Gums Murphy was Lisa's saxophone-playing mentor. He first appeared in the Season 1 episode "Moaning Lisa," but it was his appearance in Season 6's 22nd episode "'Round Springfield" that really turned on the waterworks. After Bart is hospitalized for eating a razor sharp Krusty-O, Lisa visits him and stumbles across Bleeding Gums, recovering in a room nearby.
Murphy lends Lisa his saxophone for an upcoming recital and, after putting on a great show, she returns to tell him about it. When she gets back, however, she's devastated to find out that he's passed away. Fortunately, with help from Bart, Lisa is able to honor her hero by playing his extremely rare album on the radio. Coming down from the heavens and thanking her like a way cooler version of Mufasa, Bleeding Gums jams with Lisa one last time to the tune of Carol King's "Jazzman."

Did this make you cry?
Bart Gets His Dog Back - "Dog Of Death"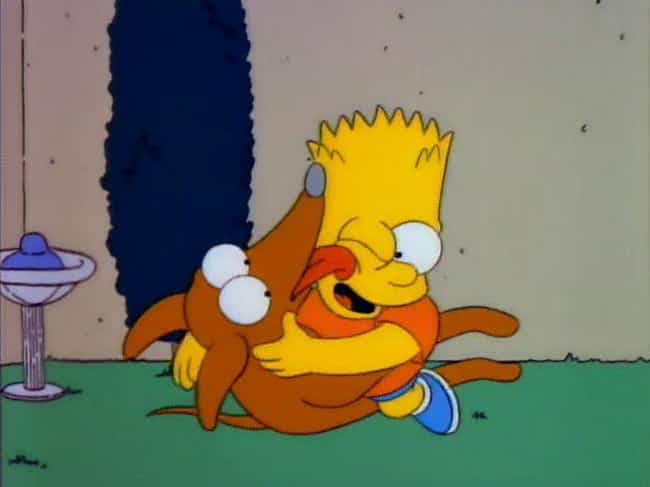 "Dog of Death" is the 19th episode of the third season of The Simpsons. The family dog, Santa's Little Helper, needs an expensive life-saving operation, so the Simpsons all make sacrifices to save up the money. He makes it through the procedure, but the hardship the operation imposed on the family causes them to take their frustration out on the dog. Santa's Little Helper runs away from home and is picked up by Mr. Burns.
SLH is brainwashed and turned into one of Burns's guard dogs. Upon finding him missing, Bart desperately looks for Santa's Little Helper and finds his dog at Burns's mansion. In a cruel twist of fate, Bart's own dog is ordered to attack him. As he prepares to pounce, Bart desperately tries to remind him that they are best friends. Just when all seems lost, Santa's Little Helper recognizes Bart and the two are reunited. It's profoundly moving and anyone who has lost a pet can easily relate.

Did this make you cry?
You Are Lisa Simpson - "Lisa's Substitute"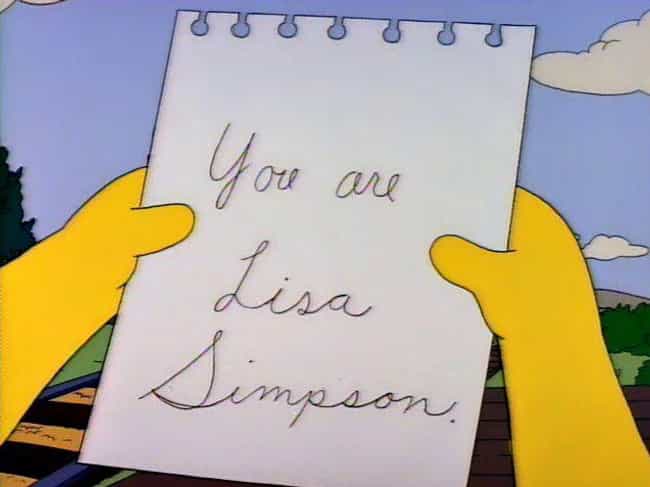 "Lisa's Substitute" is the 19th episode of Season 2 and features Oscar-winner Dustin Hoffman in an uncredited role as Mr. Bergstrom, a substitute teacher for Lisa Simpson. Lisa quickly falls for the intelligent and sensitive teacher as he nurtures her natural gifts and tries to get Homer to do so as well. After becoming very attached to him, Lisa is devastated to find out that Mr. Bergstrom has been reassigned to a school in Capital City.
As she meets him at the train station just before he departs, she tells him how alone she will feel without him. Mr. Bergstrom gives Lisa a note that he tells her she can look at any time that she feels alone in the world and feel better. As the train leaves, Lisa looks down at the note which simply reads, "You are Lisa Simpson." The note may have comforted Lisa, but it left audiences everywhere in tears.

Did this make you cry?